18th Century Chisel by John Green
6th July 2019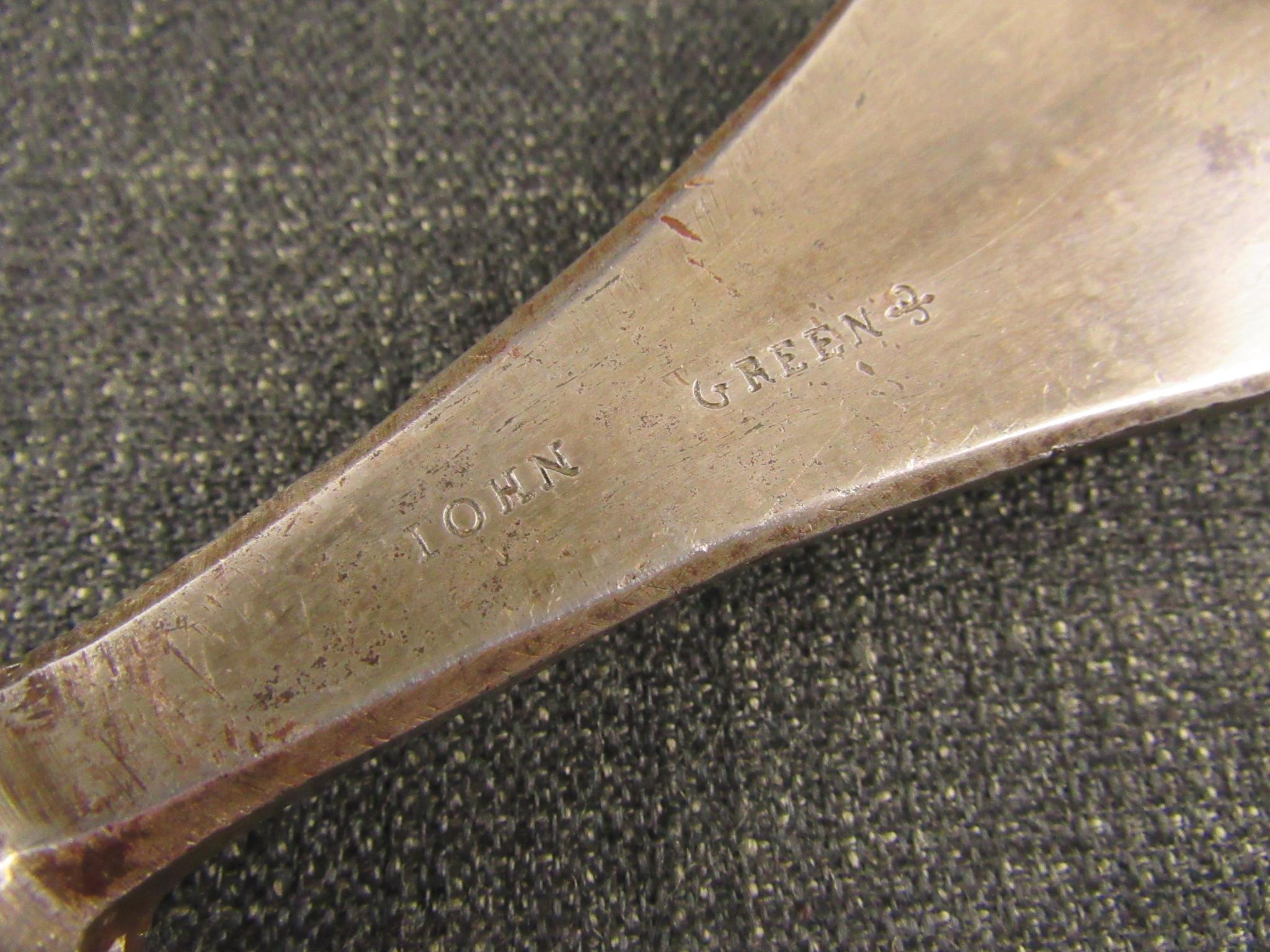 A scarce early paring chisel tang by John GREEN of Sheffield.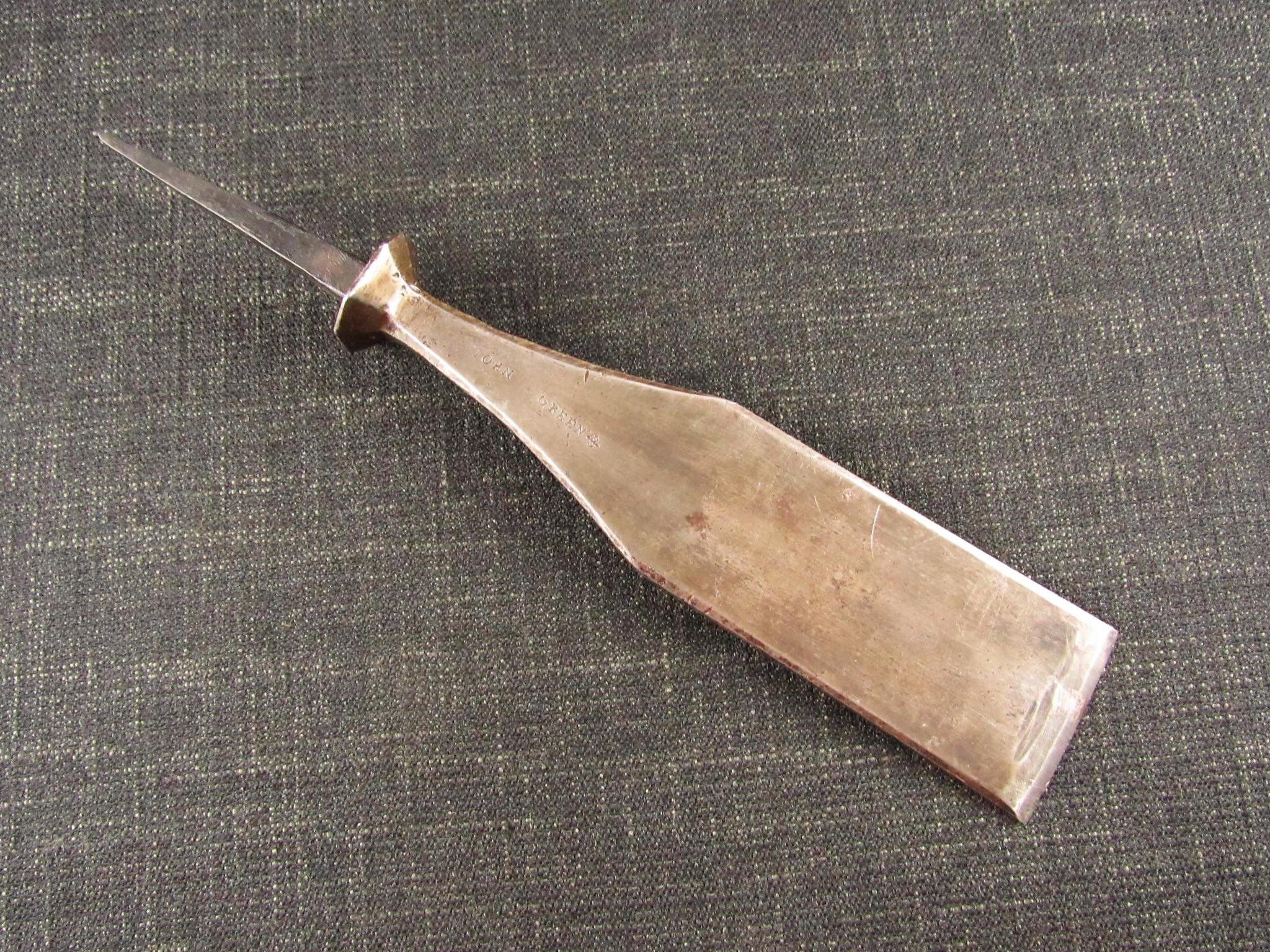 This 18th century chisel has some wonderful features including: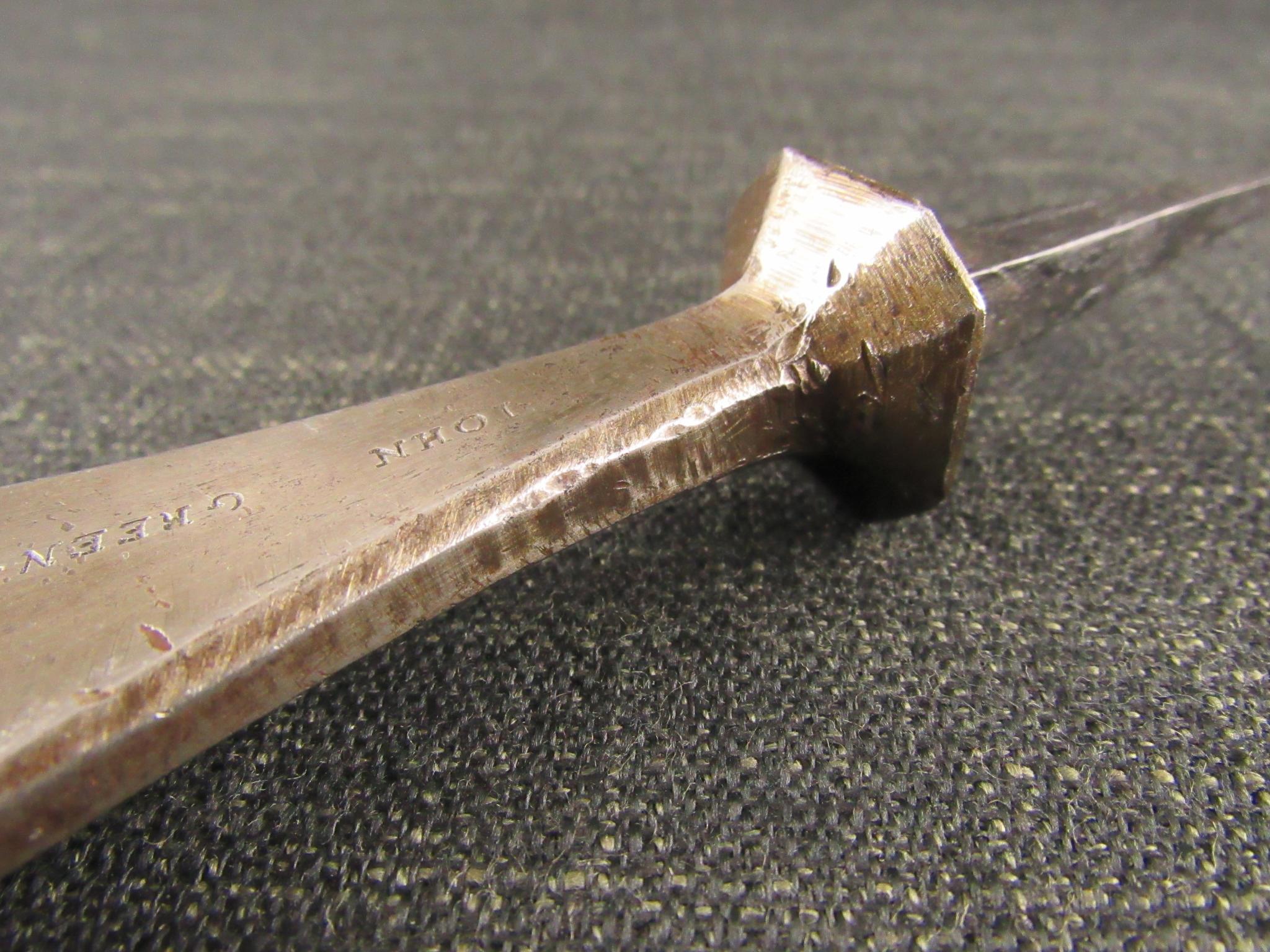 The slightly bevelled edges.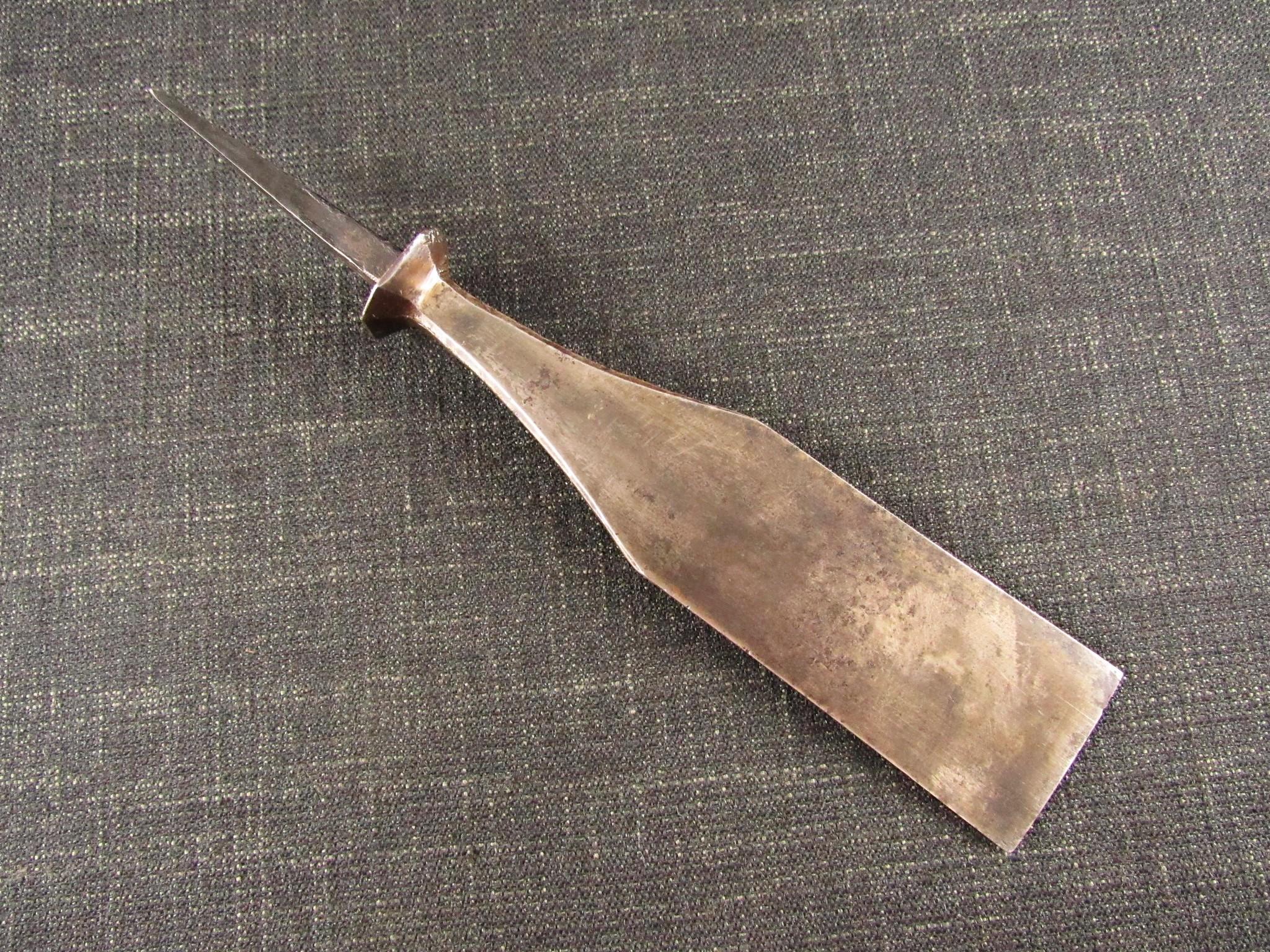 The graceful sweep from the bolster to the shoulders, over a length of 3 inches with this chisel.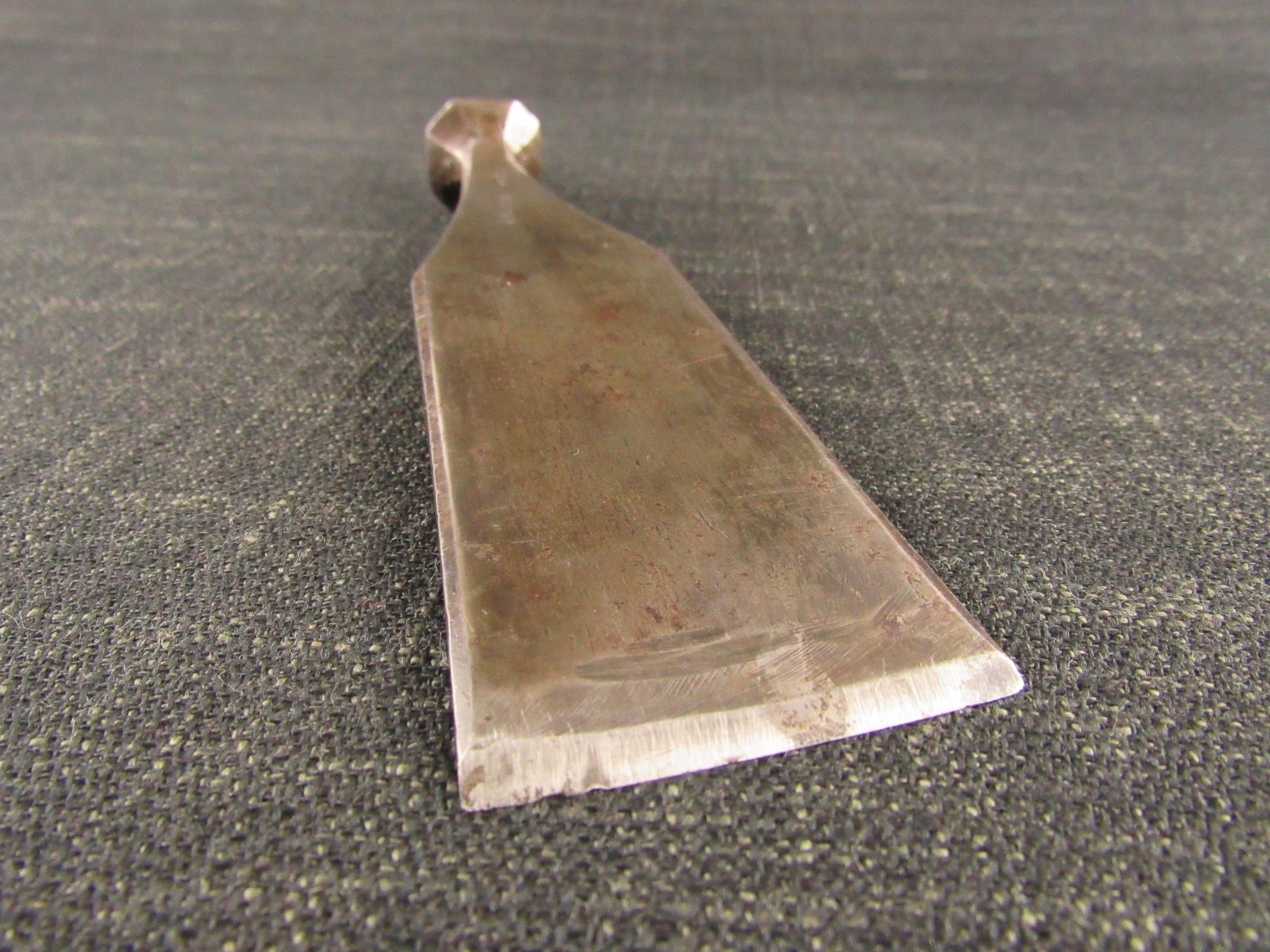 The tapered blade, 2 inches wide at the cutting edge tapering down to 1 3/4 inches at the shoulders. The distance between the shoulders and the edge is 4 1/4 inches.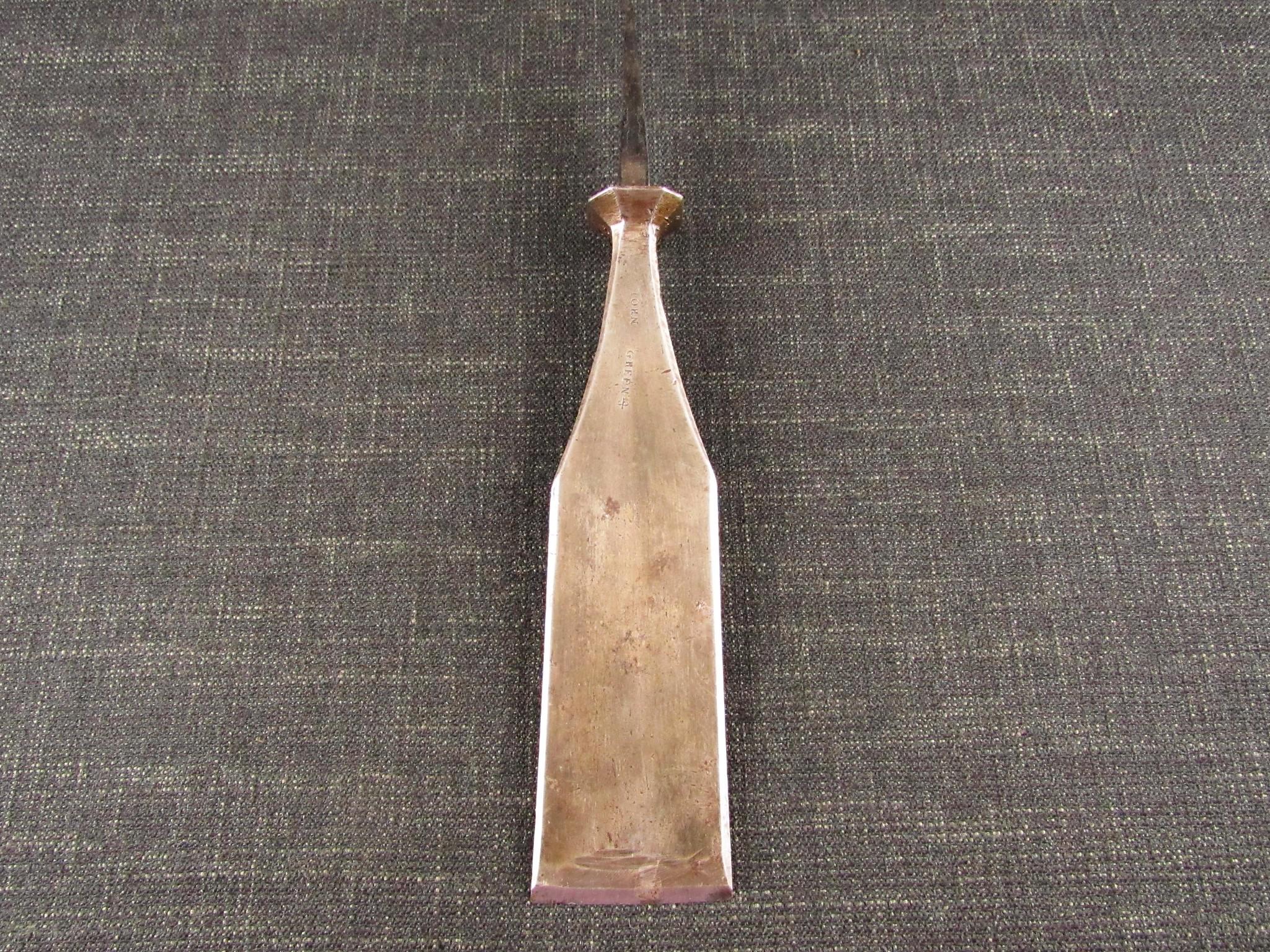 The thickness of the blade is quite thin, 3/16" thick at the shoulders down to 3/32" at the cutting edge. Due to the cost of producing crucible or cast steel, early chisels of this size were typically of laminated construction with a piece of cast steel laminated to the body only where required for the cutting edge. After a thorough examination we can find no trace of a join and assume that this tang is fully cast throughout.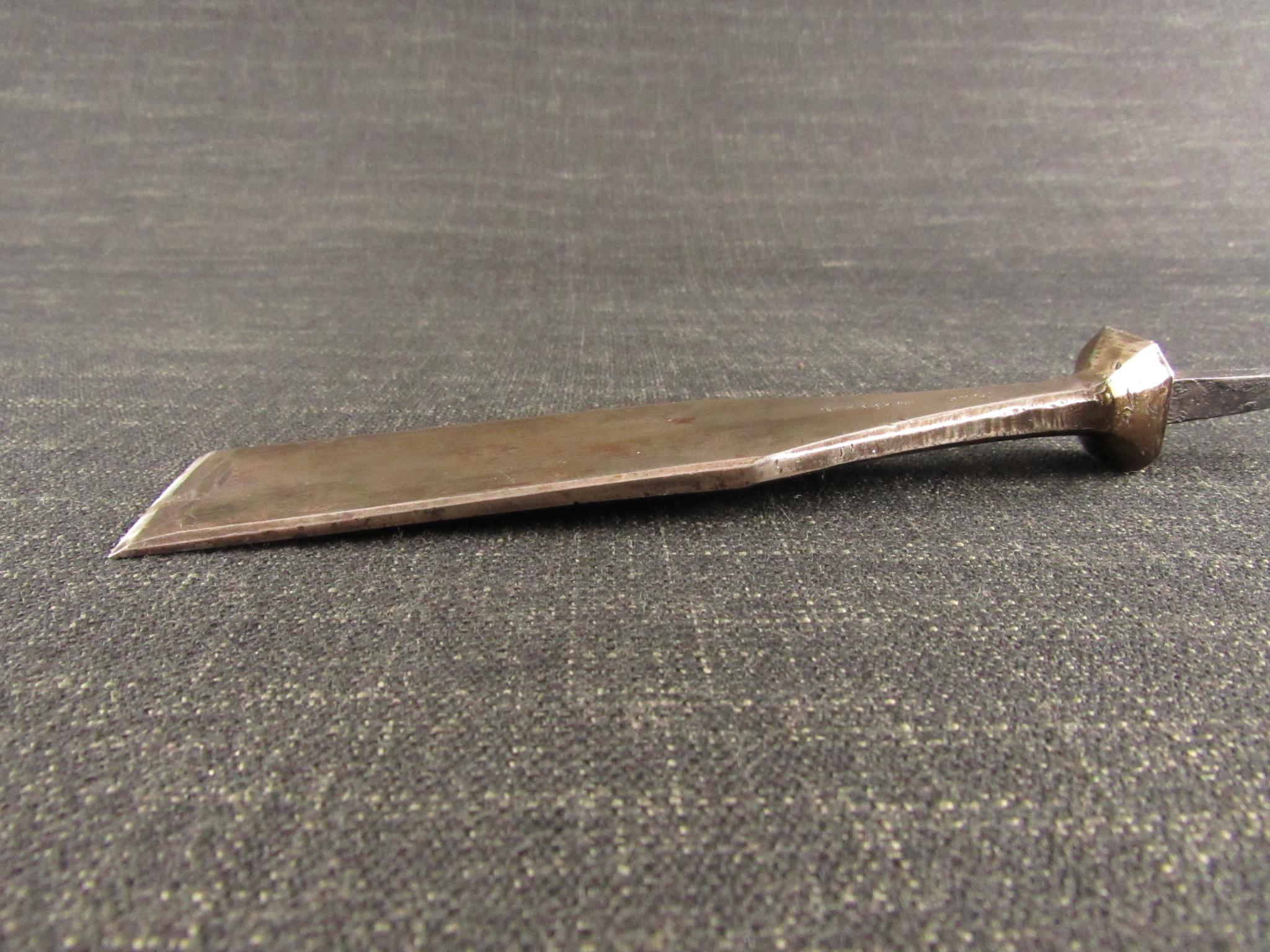 With a new, octagonal, handle fitted this chisel will make a fine addition to its new owner's collection.
Enjoy the photos.
Robert Leach
OLD HAND TOOLS