2 Wide Moulders - Big is Beautiful
12th January 2020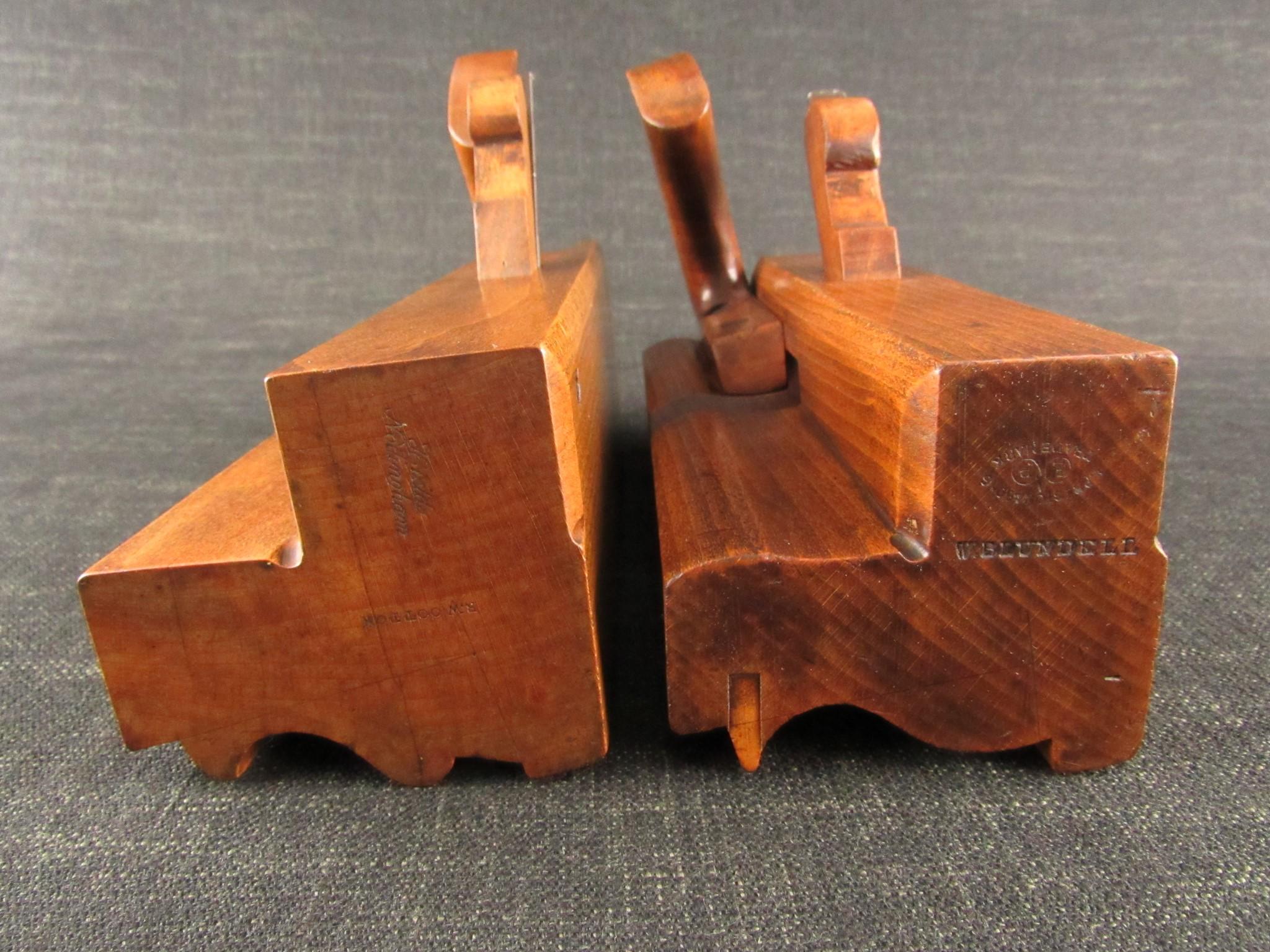 We don't get our hands on many really wide moulding planes and then two come along within a couple of days of each other!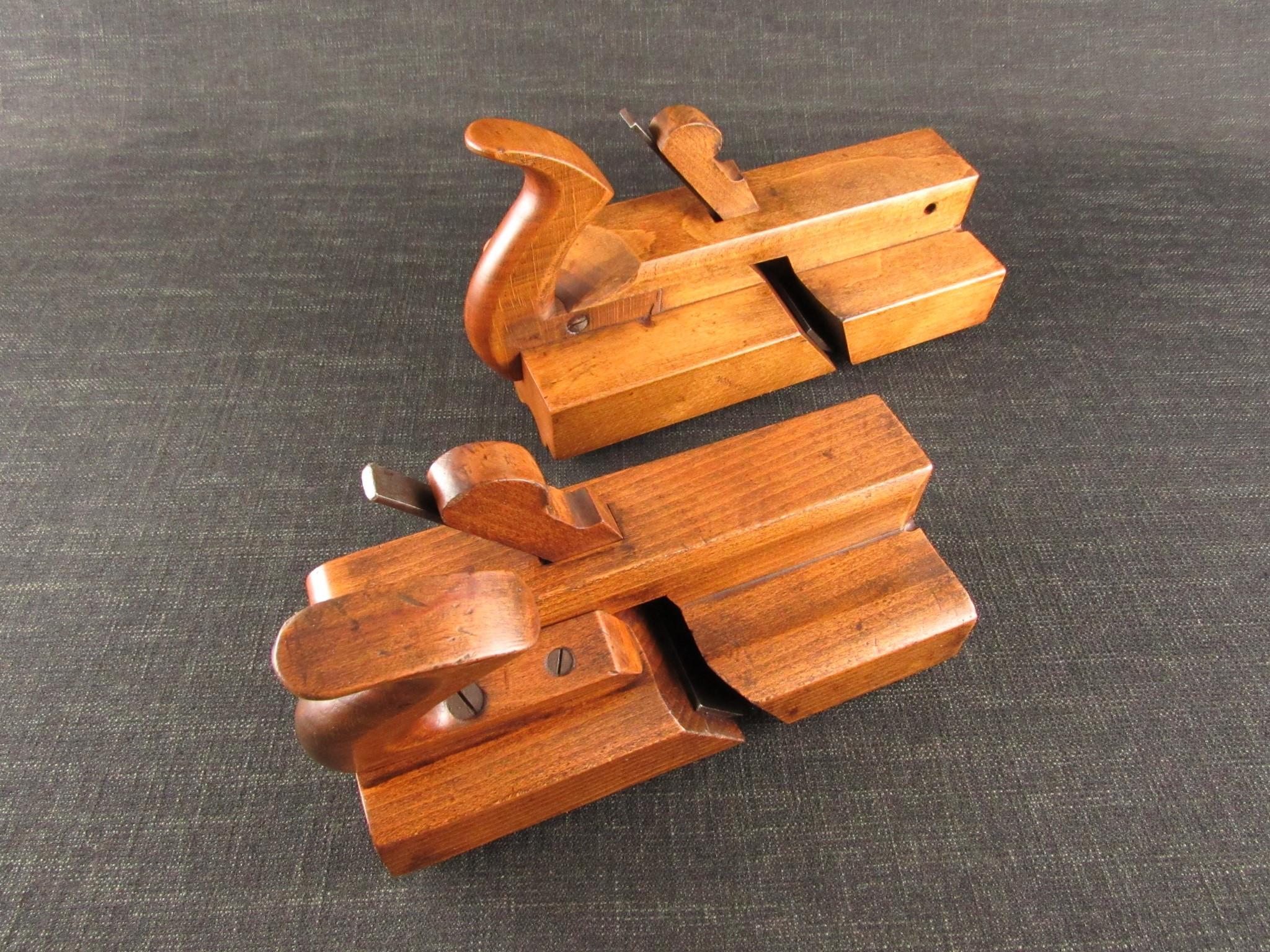 One by Edward PRESTON of Birmingham, the other HIELDS of Nottingham, both maker's marks indicate they are from the second half of the 19th century.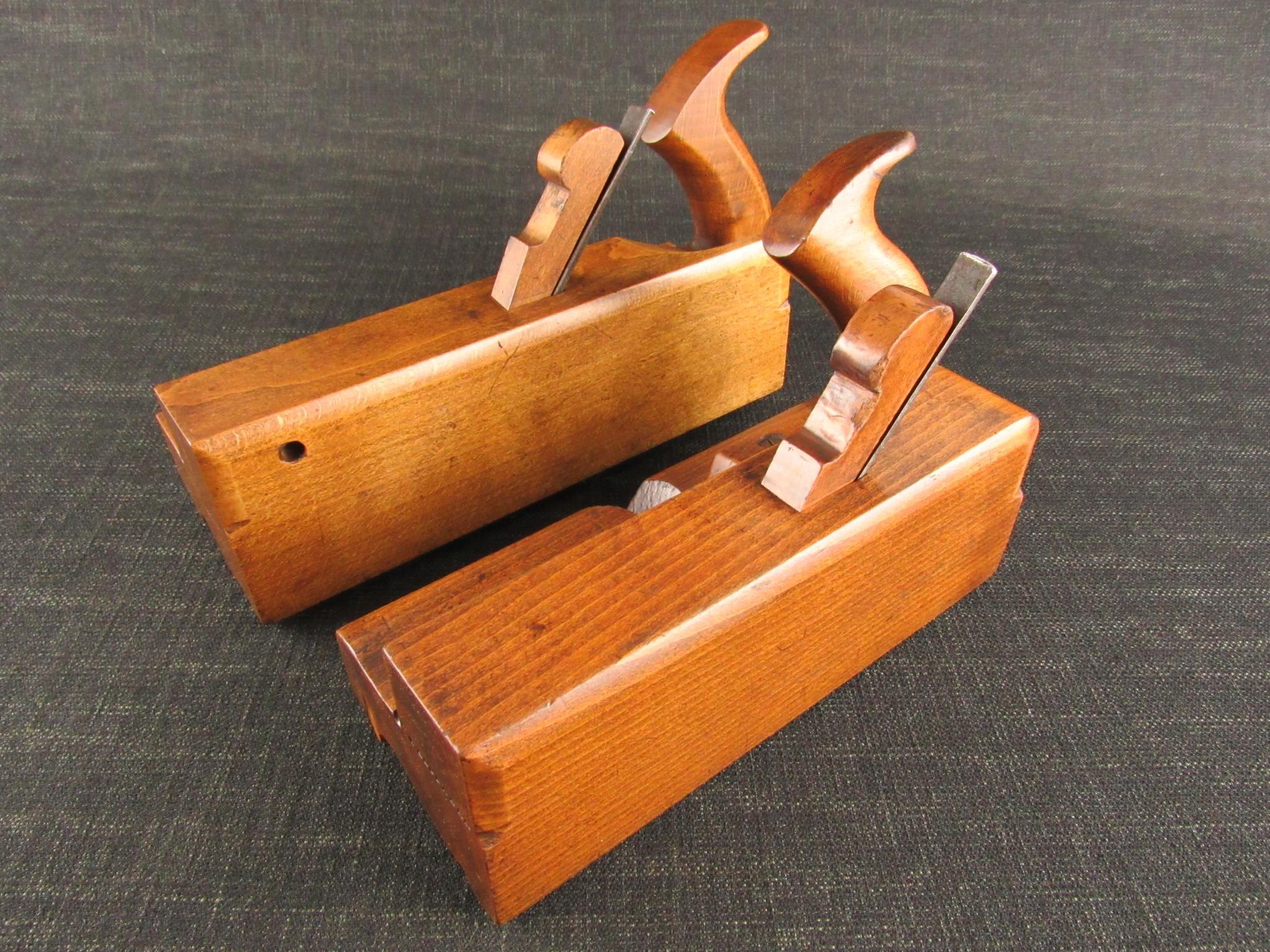 Probably cornice or crown moulding planes, these handled wide moulding planes were used to create the decorative cornices for furniture and room interior fittings. The plane by HIELDS also has a rope hole to allow for two-man operation where one would push in the normal way and the other pull on a rope fitted through the hole. We have also read that some believe the rope may have been attached to a mechanical device to draw the plane forward but are yet to see any documentary evidence of this.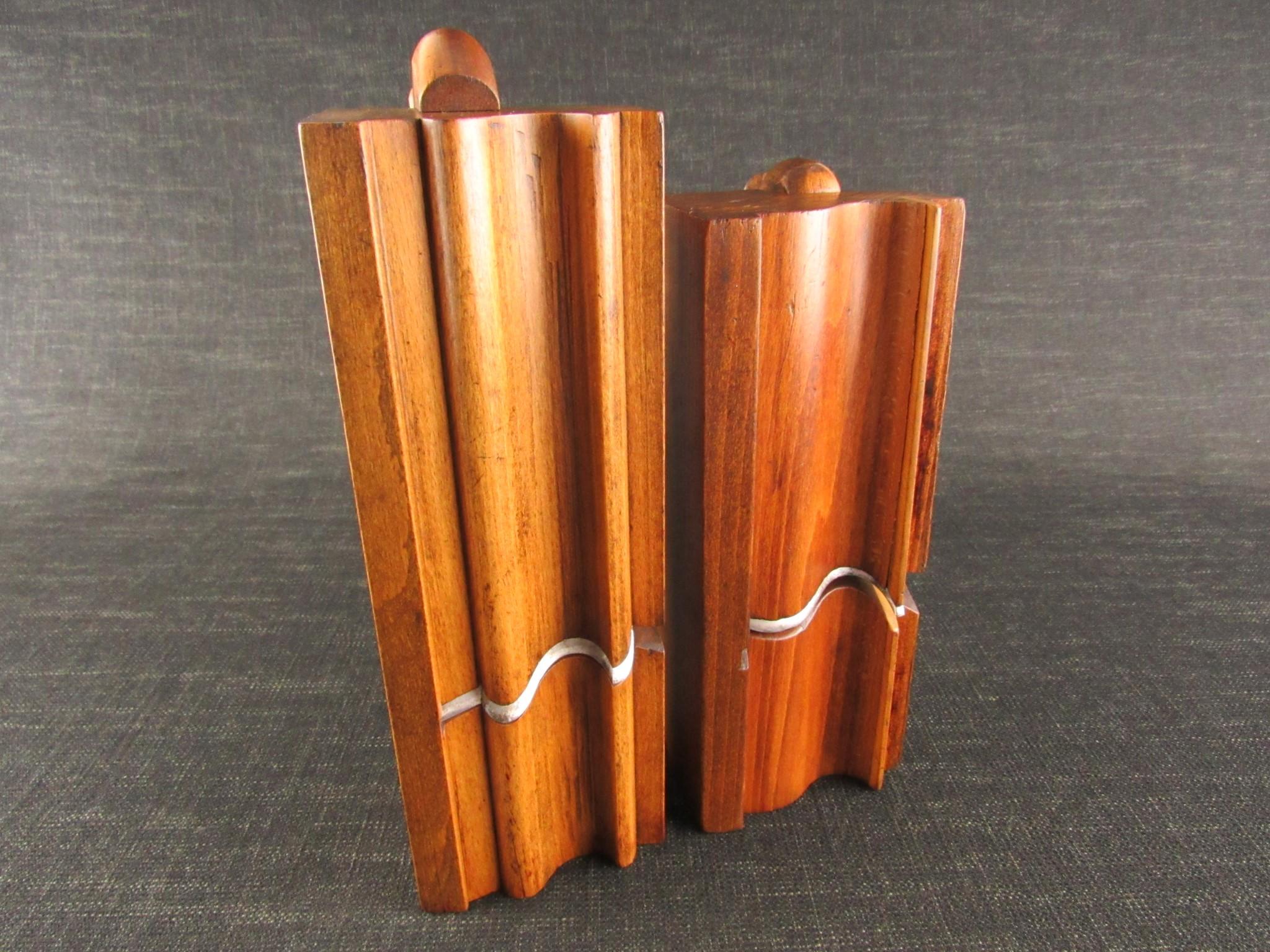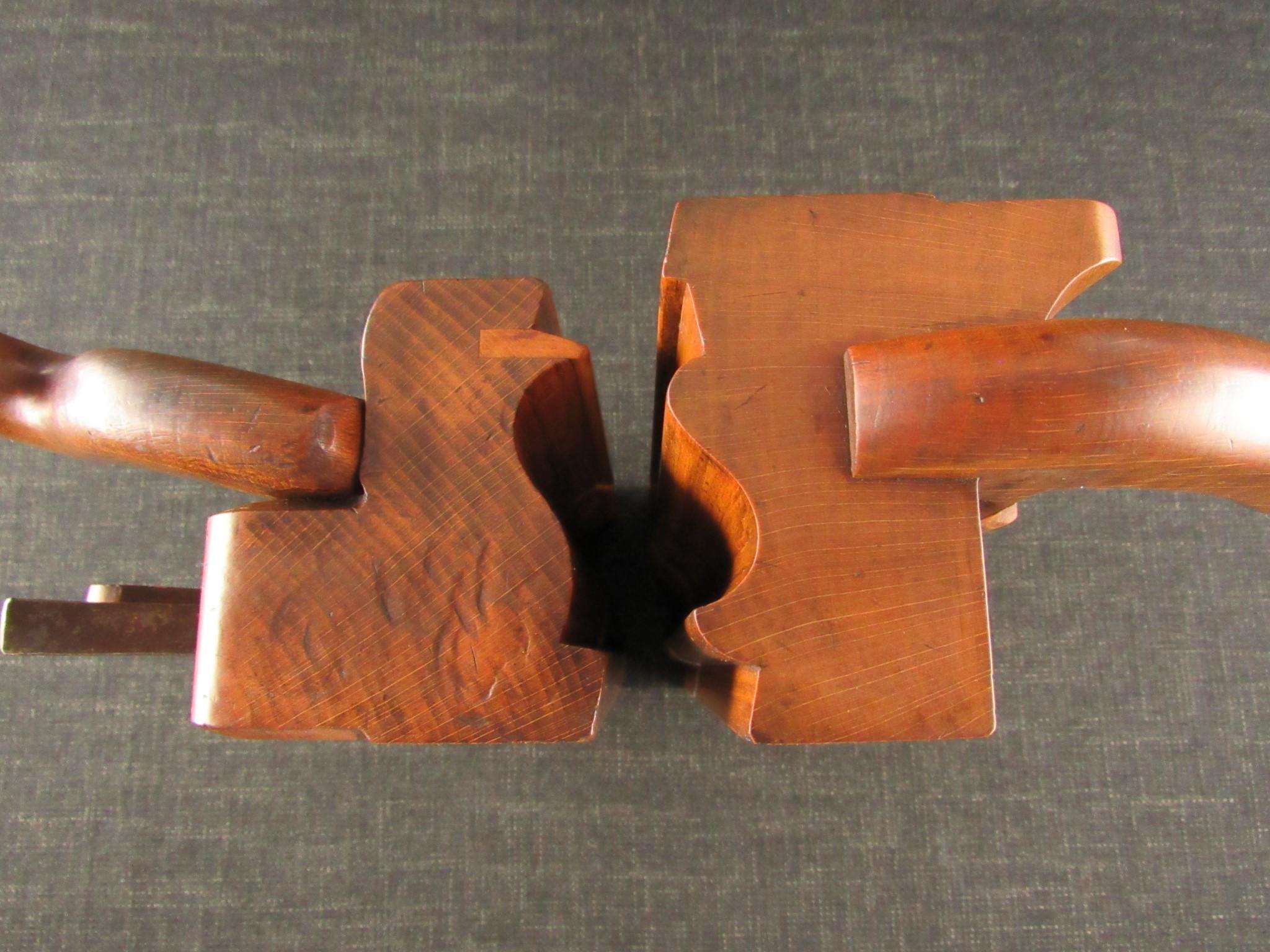 Both planes are 3 3/4 inches wide and have open handles fitted, albeit in slightly different positions.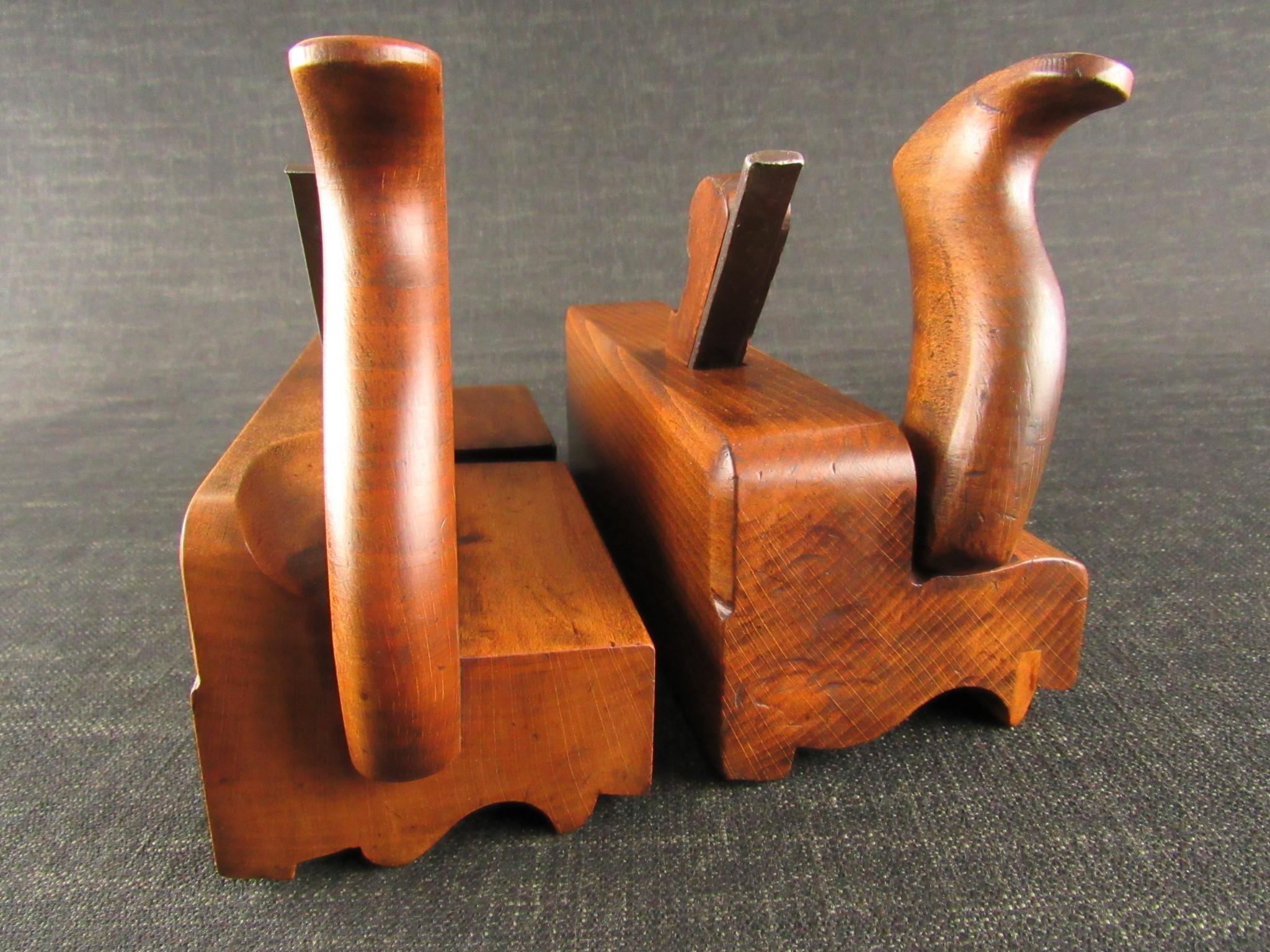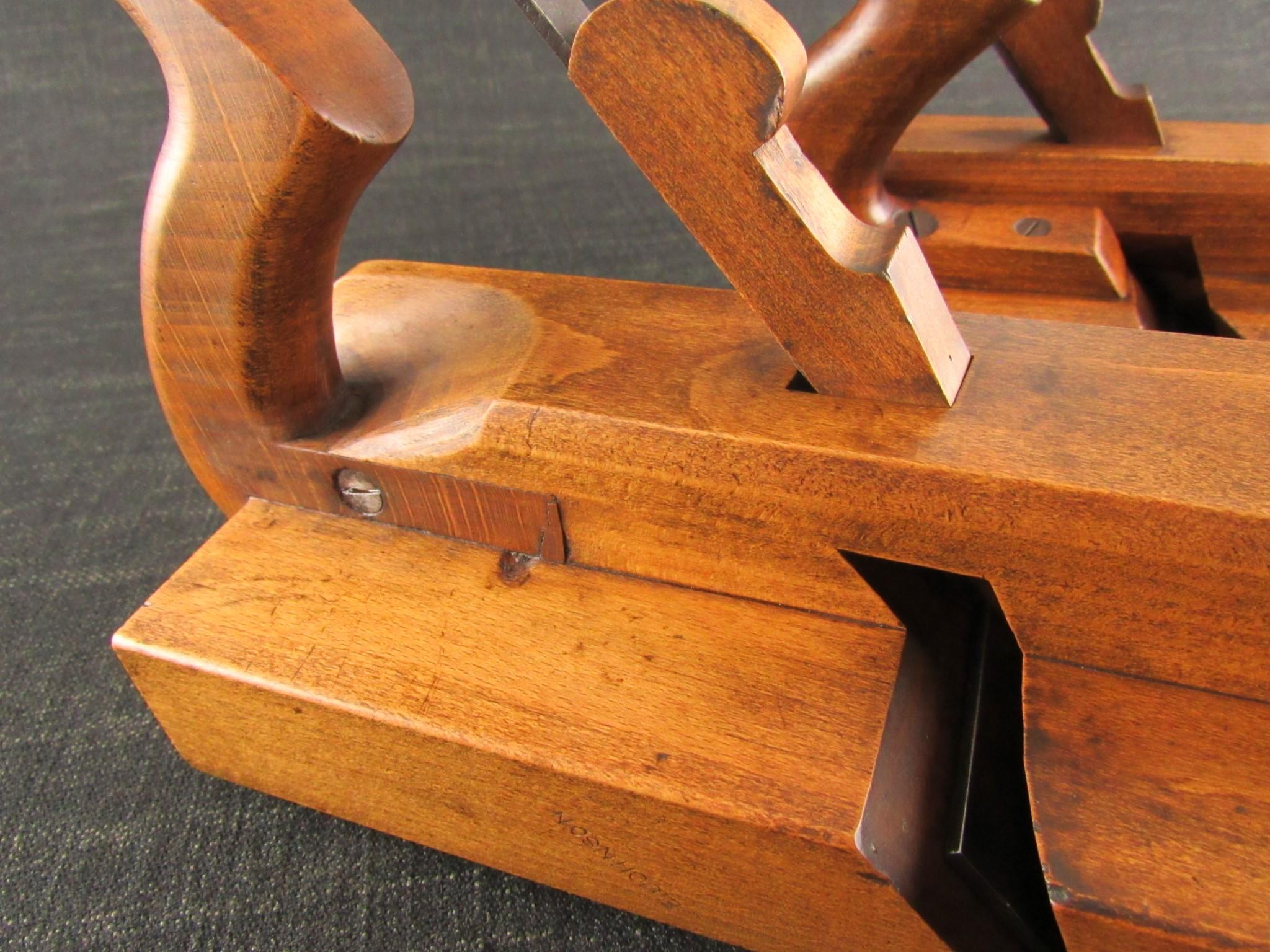 The PRESTON plane has a 9 1/2 inch sole length whilst the one by HIELDS measures 10 11/16 inches.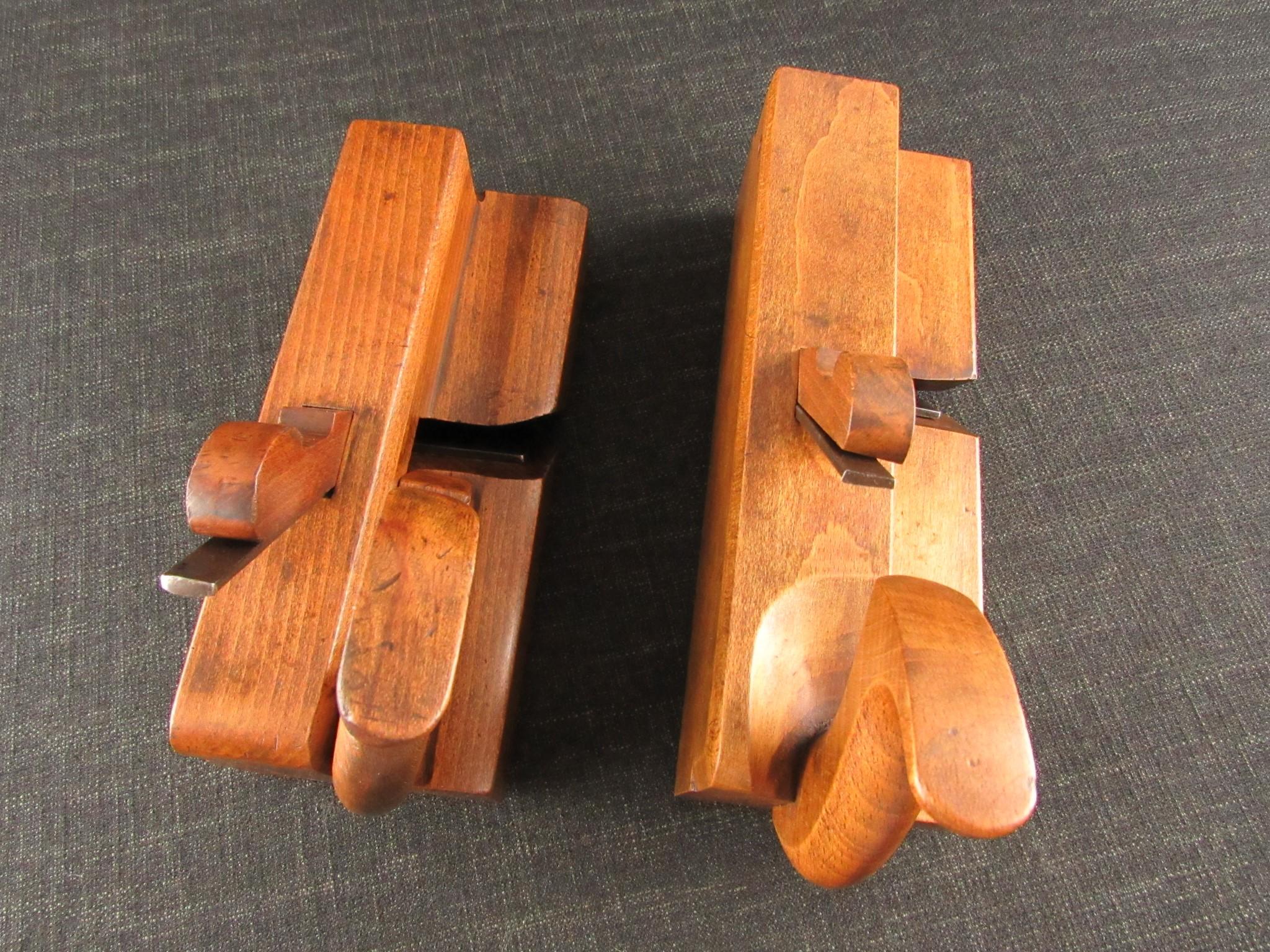 The HIELDS plane has been added to our own collection and the one by PRESTON is now with its new owner.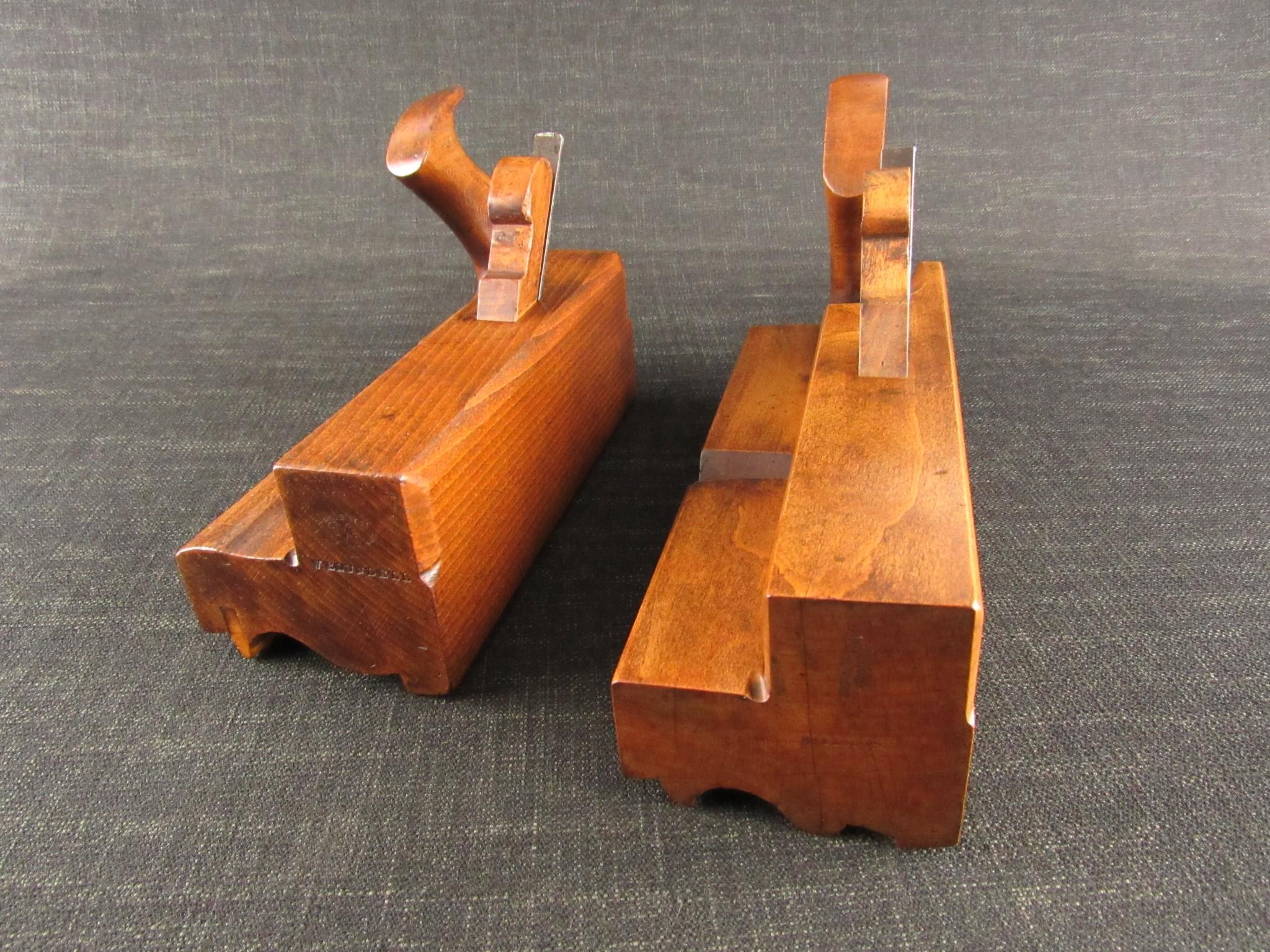 Enjoy the photos.
Robert Leach
OLD HAND TOOLS