A Wonderful Mitre Plane
15th April 2019
A wonderful cast infill mitre plane.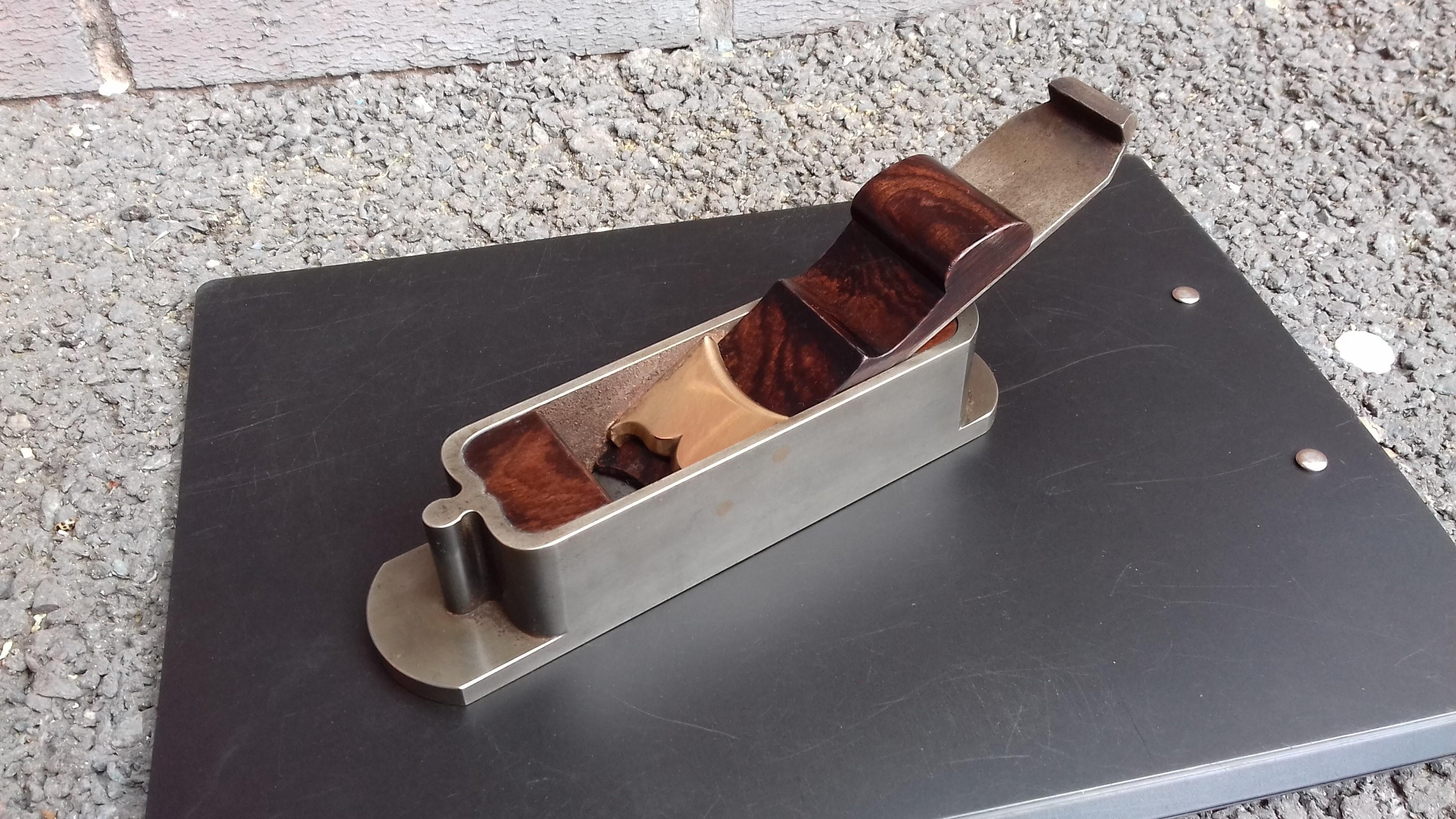 With extended toe and heel, shapely brass bridge, figured rosewood infill, sneaked 1 1/2 inch iron and the tightest of mouths this plane is the kind that every antique infill plane collector would wish to own.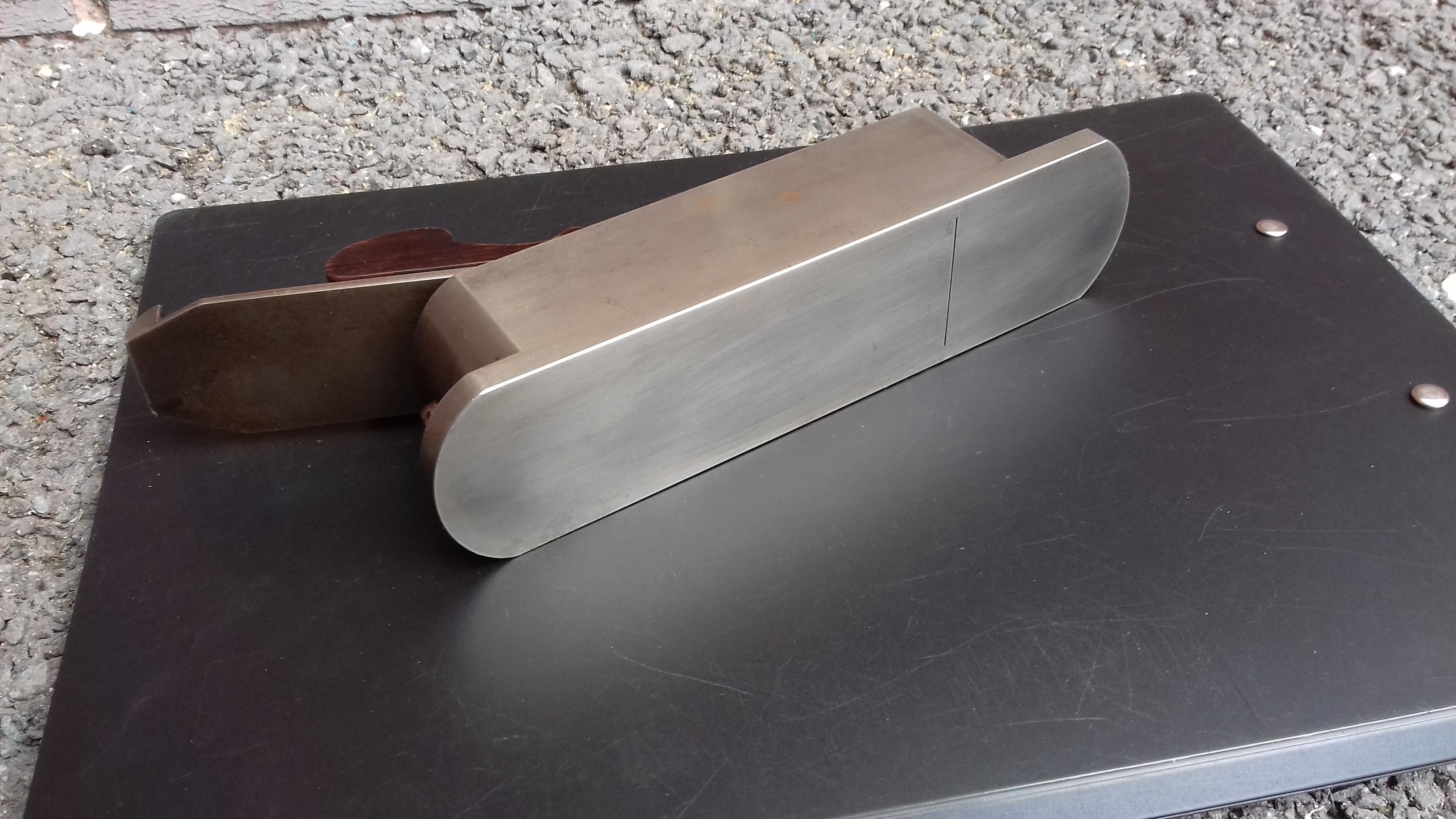 Testament to the craftsmanship of its maker, this plane is not as old as you might think but is a recent production by a pair of very skilled hands.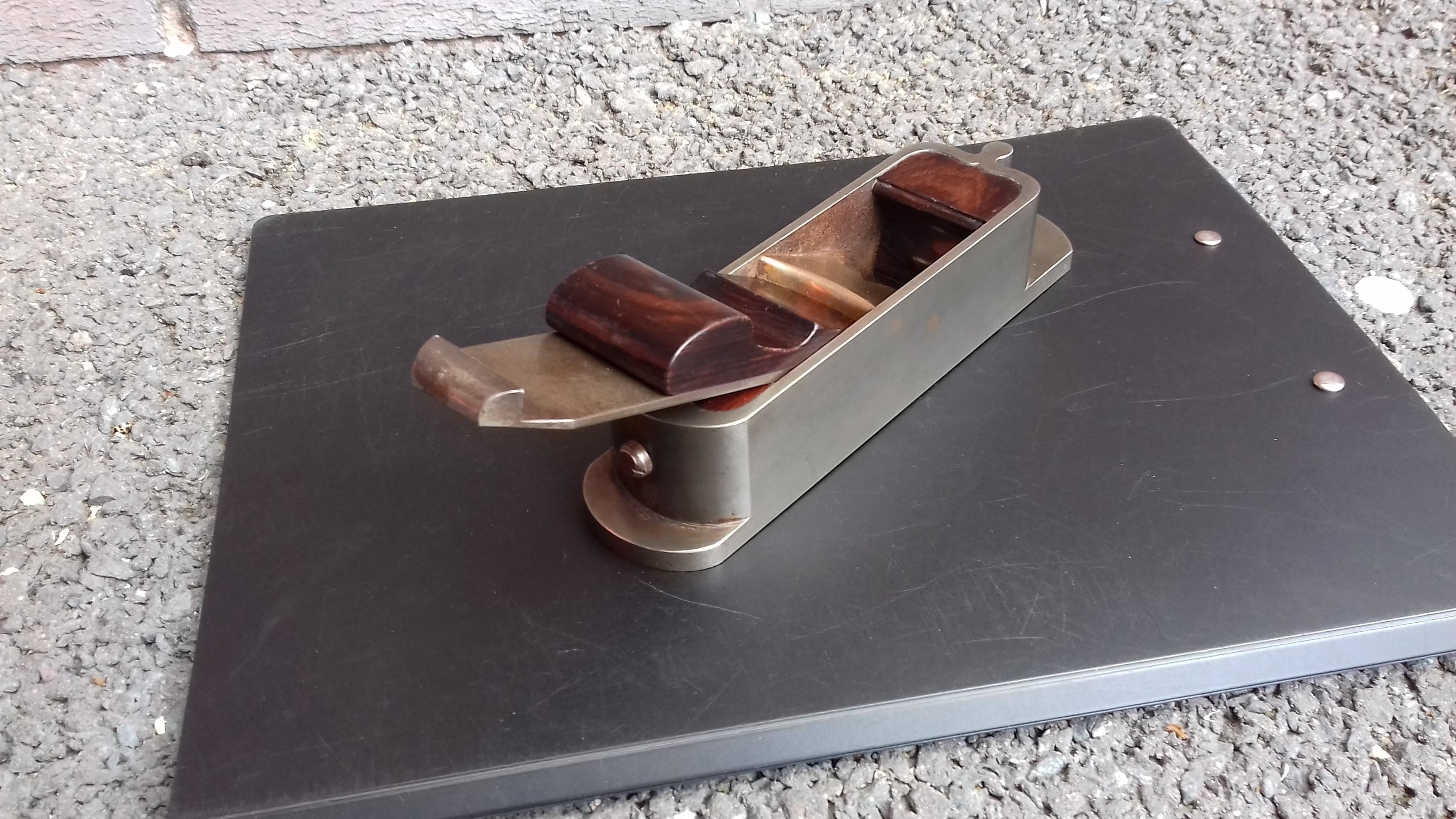 7 3/8 inches overall length, surprisingly heavy and a joy to both hold and behold.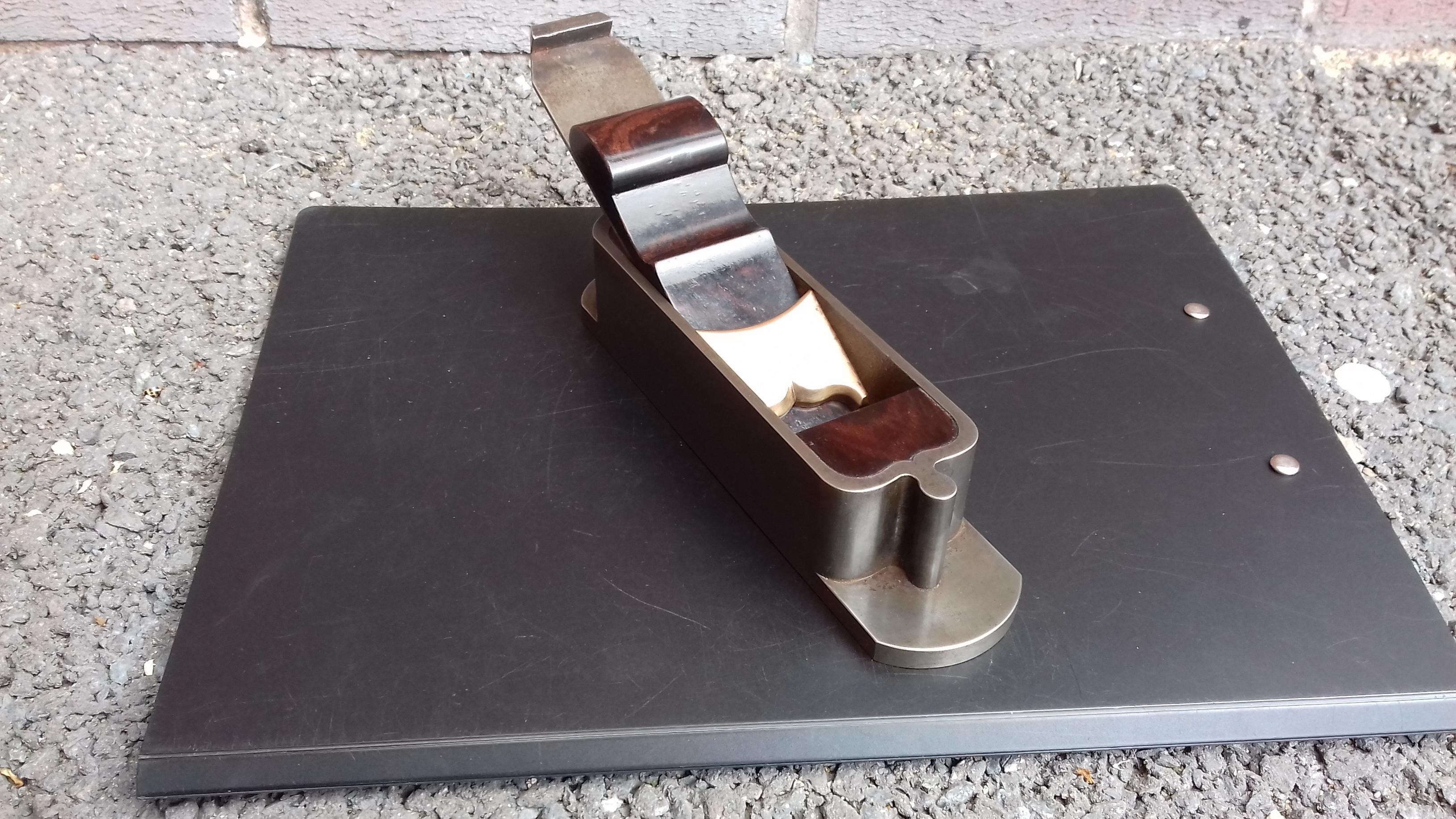 Now part of a private collection.
Enjoy the photos.
Robert Leach
OLD HAND TOOLS