Aston Rule Maker's Marks
29th November 2015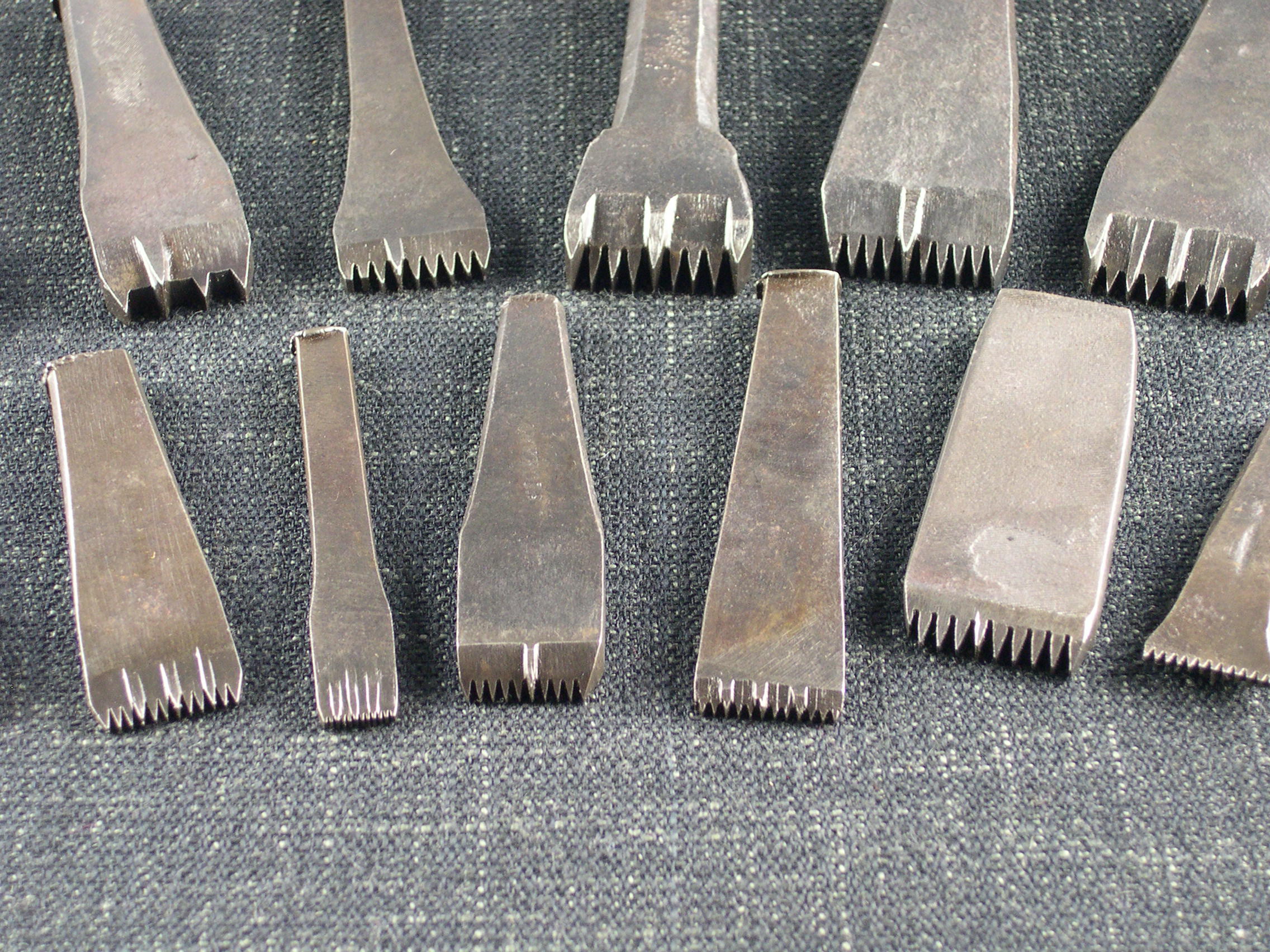 A very rare group of over 400 rule maker's marks or stamps from the Aston family workshops of Birmingham. Members of the Aston family had been making rules in Birmingham from the late 1700s up until 1897 when Thomas Aston & Sons was taken over by I & D Smallwood.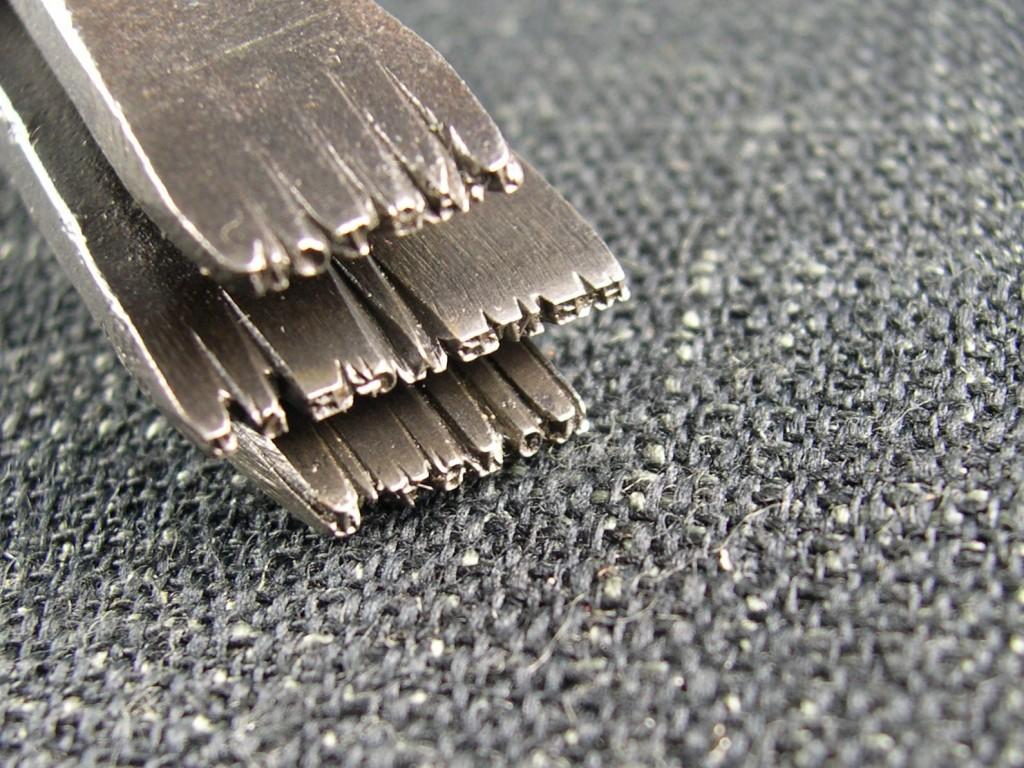 This collection includes the Thomas Aston (makers between 1818 – 1897) and John Aston name stamps (makers between 1854 – 1882) plus the Heneage Street address stamp of Thomas Aston & Sons.

In addition to the graduation marks shown above, the collection has over 100 number and letter marks, various fractions, what are believed to be Routledge scale table marks plus a large variety of other rule marks which can be seen on the following images. These are shown in black and white to aid clarity.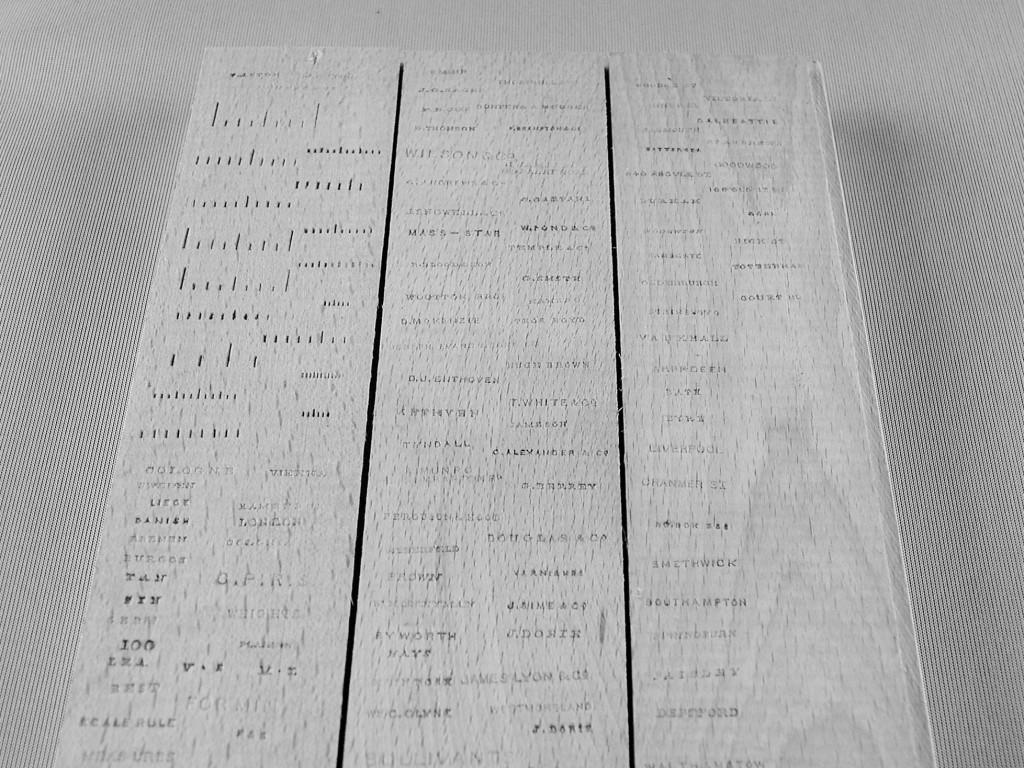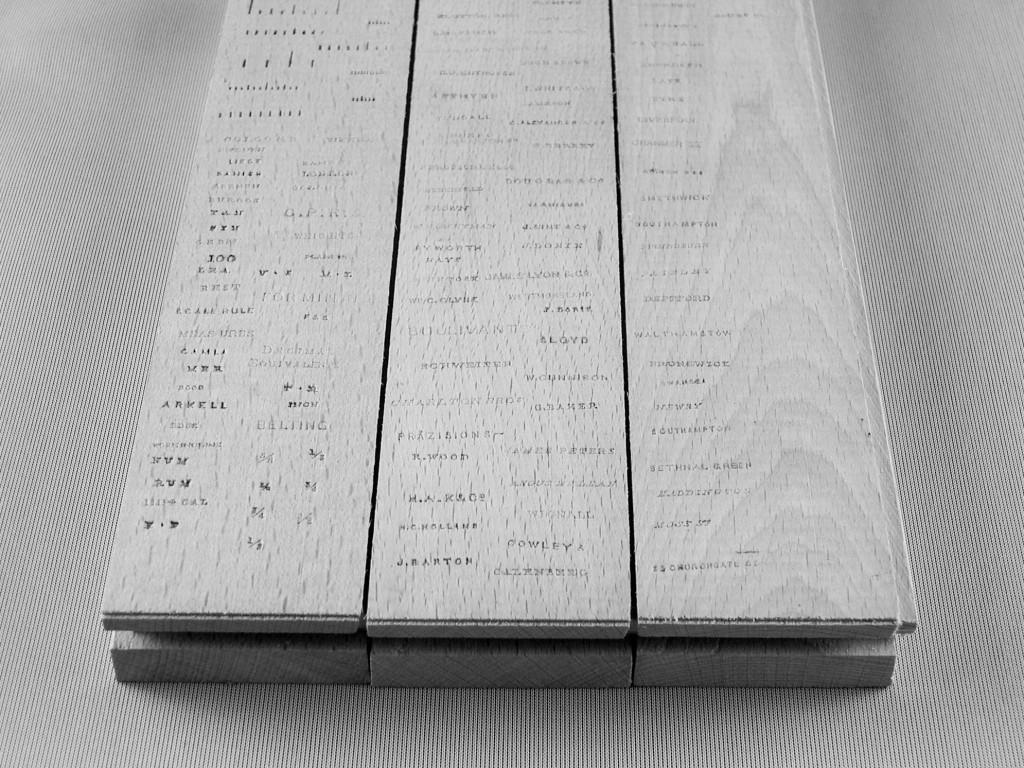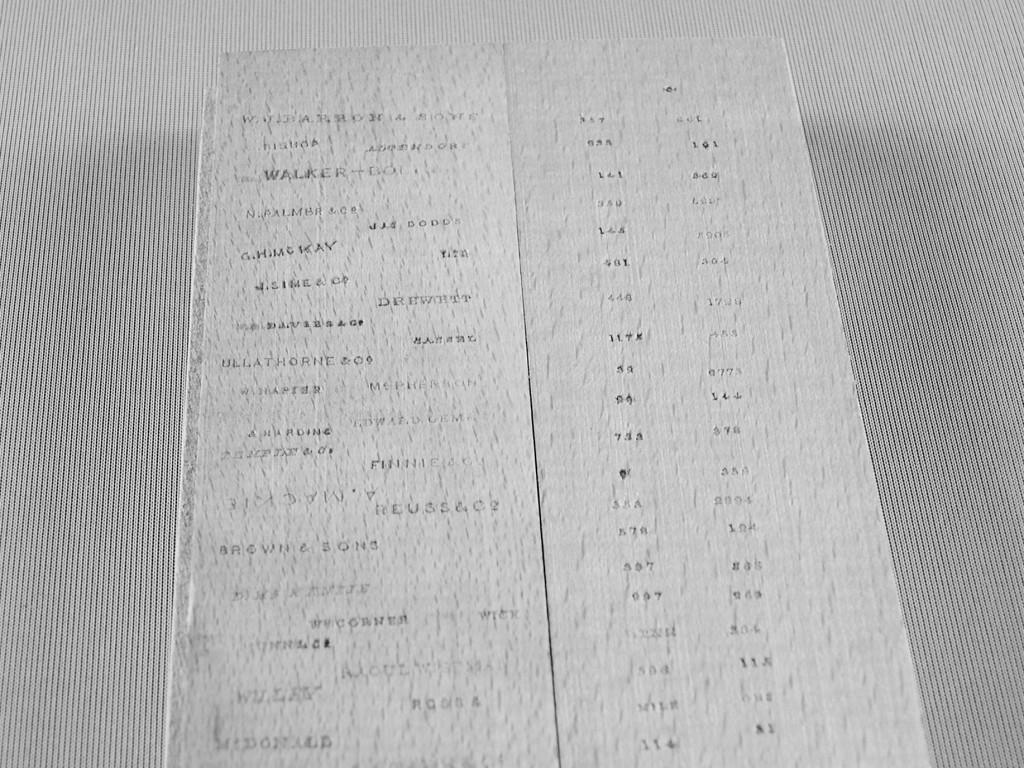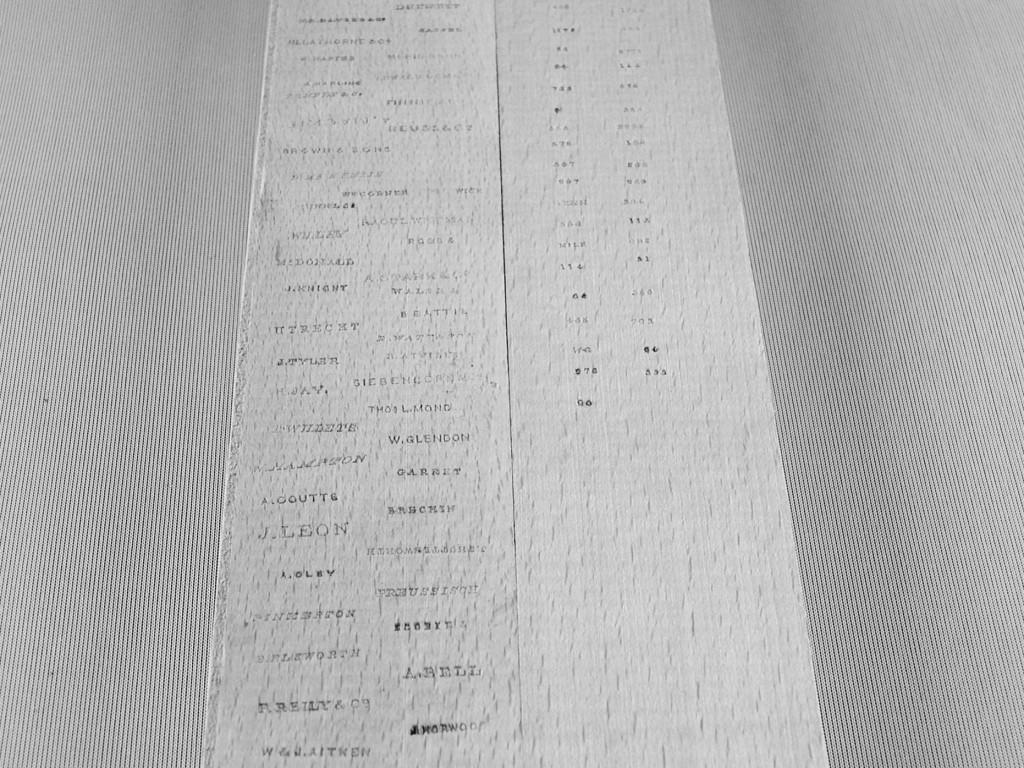 One very interesting part of this collection is the inclusion of over 150 name and address marks relating to tool makers, tool dealers, ironmongers and instrument makers of the 19th century indicating that Aston were also making and marking rules for other businesses in both the United Kingdom and Europe. For example: A.BELL, A COUTTS, J.KNIGHT, BEATTIE, J.LEON, A.MACKIE, REUSS & CO etc.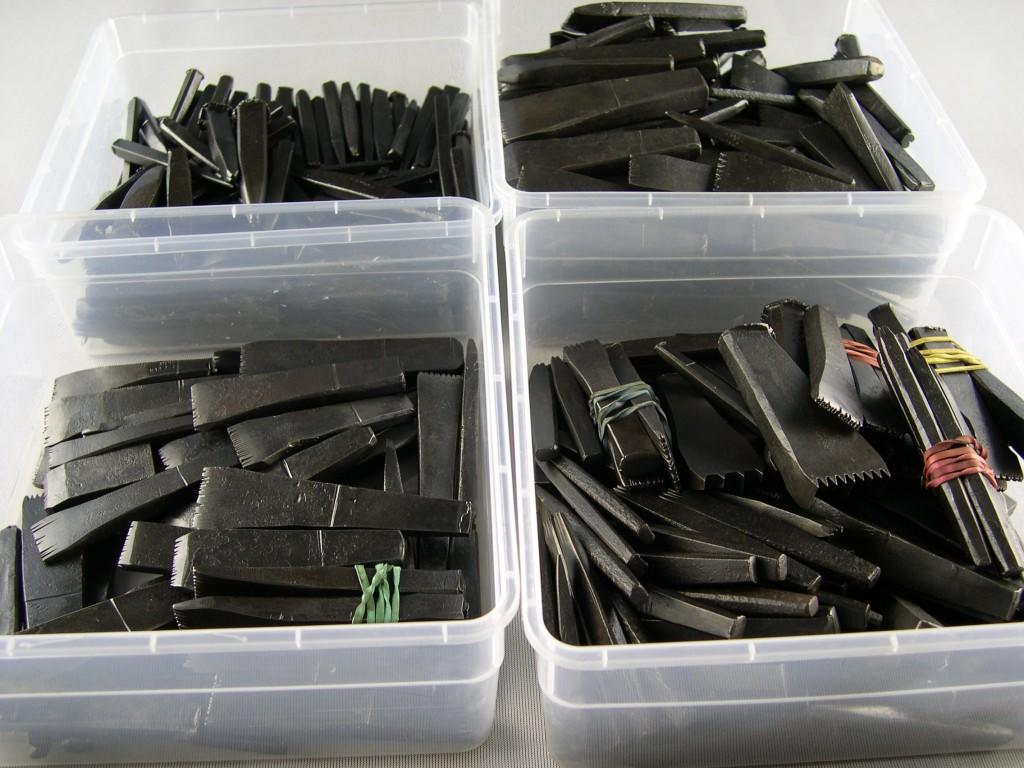 Apart from the rule making interest it is certainly worth highlighting the skill of the mark maker. These marks are all hand made with few basic tools such as hammers, punches and files. Unlike the more common owner's stamps, rule maker's marks are filed to an edge so that the wood grain is cut rather than crushed, ensuring crisp and clear markings. Consider the skill and accuracy required when the majority of these marks are both tiny and also have serifs!

I have been informed that the techniques of the mark maker's were closely guarded within the trade but I do believe there is a short film, made by the late Ken Hawley and held at the Hawley Collection in Sheffield – www.hawleytoolcollection.com, that sheds at least some light on the process.

A wonderful and rare collection.

Enjoy the photographs.

Robert Leach
OLD HAND TOOLS