Barber & Genn 18th Century Back Saw
29th March 2016
A wonderful 18th century brass back saw by Barber & Genn of Sheffield.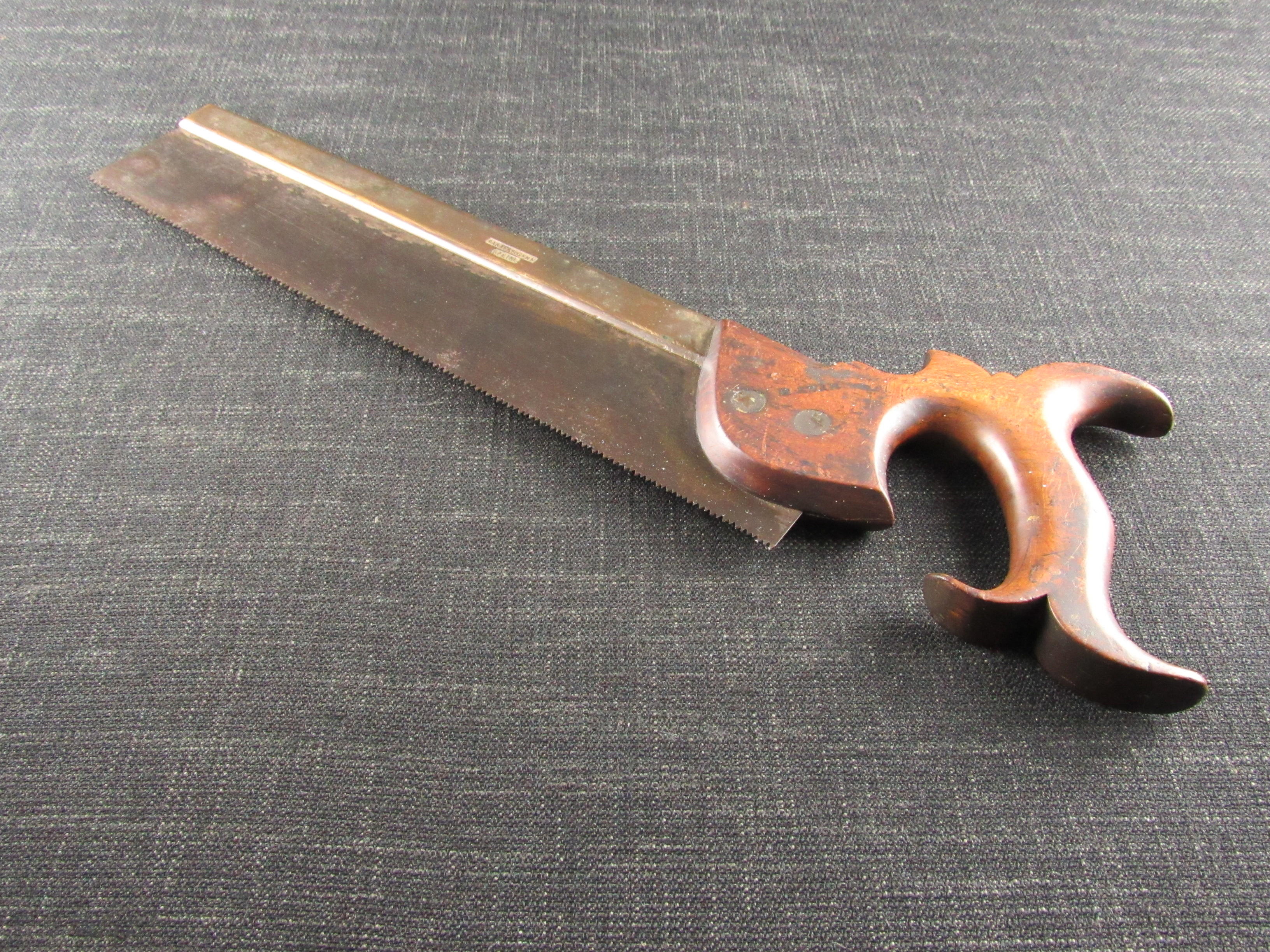 As any saw historian or collector will tell you, few 18th century saws survive today and those that do come to light are usually in a poor state.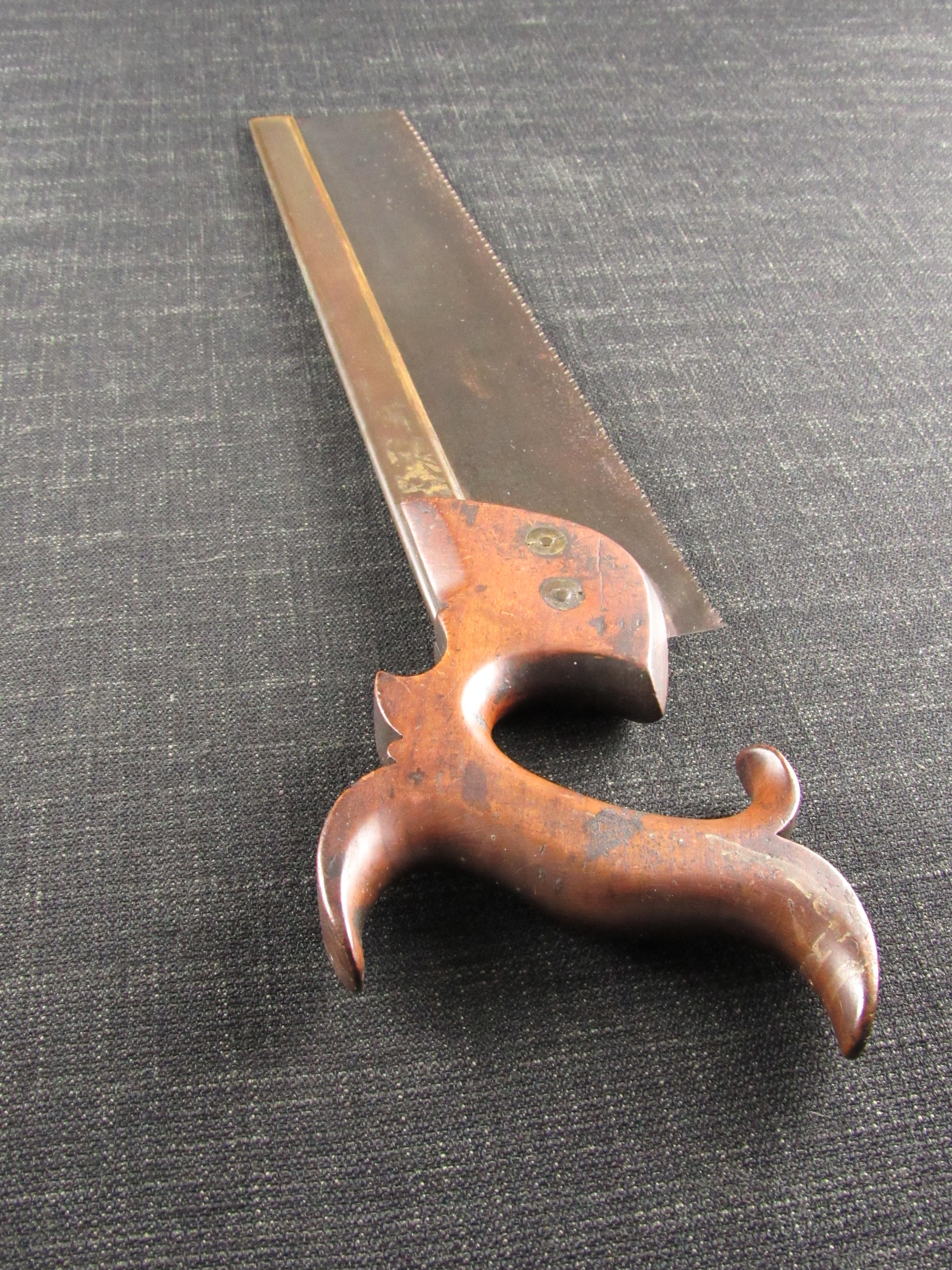 Not this one.
The beechwood handle is the best I have seen for a saw this age, apart from one small crack on the top spur everything else is as it should be. These handles were certainly very attractive and, as is normal on early saws, the handle extends further down the back than 19th century or later examples.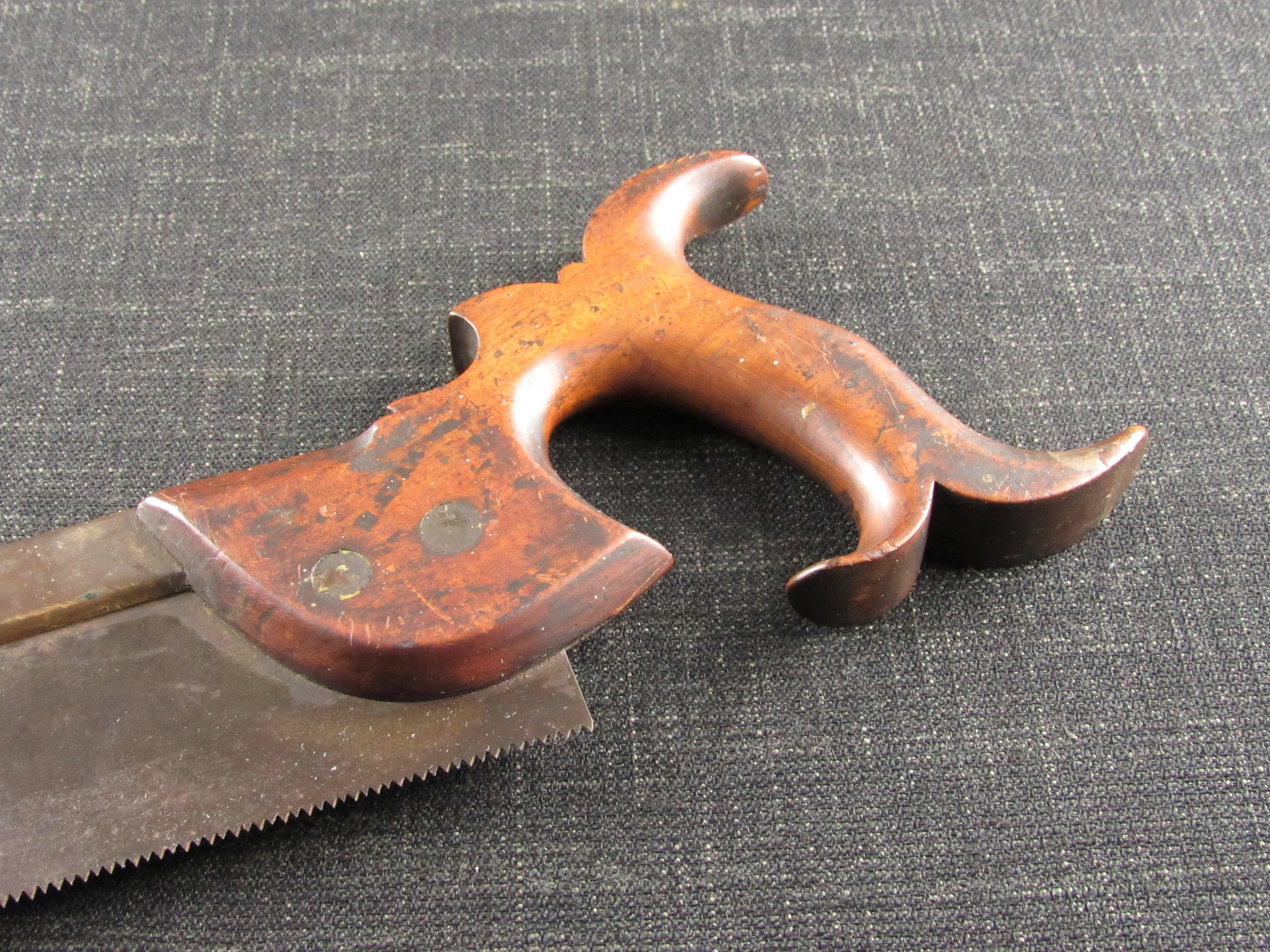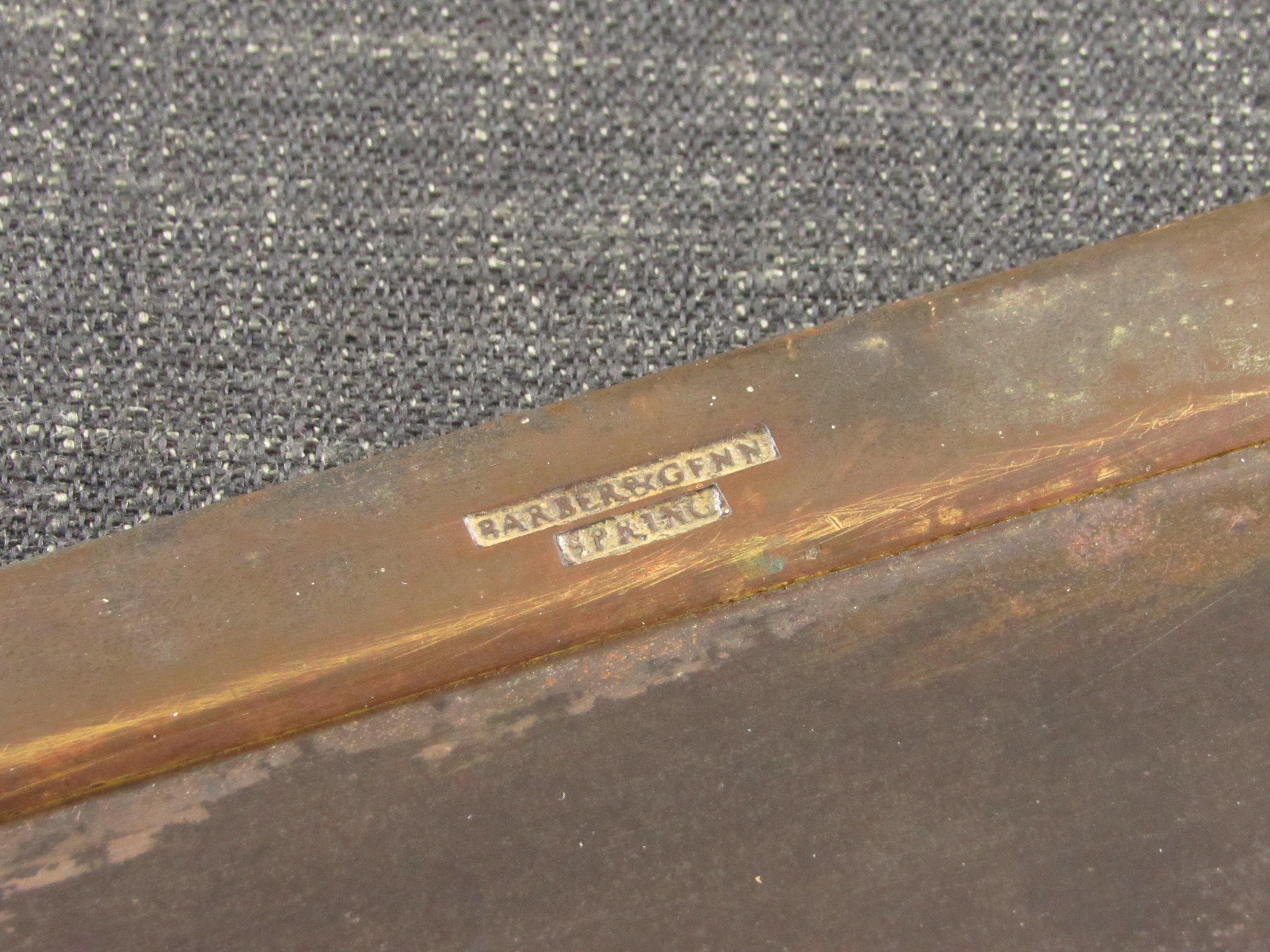 Simon Barley's excellent British Saws & Saw Makers from c1660 book has Barber & Genn producing saws between 1787 and 1817. There are also a number of different marks shown but this one is diffrent in that it has the normal 'Barber & Genn' mark above but with 'Spring' underneath. Many believe this is a refence to spring steel but it is also interesting to note that Barber & Genn's first known Sheffield address was in Spring Street.
The 14 inch blade is straight with all teeth present.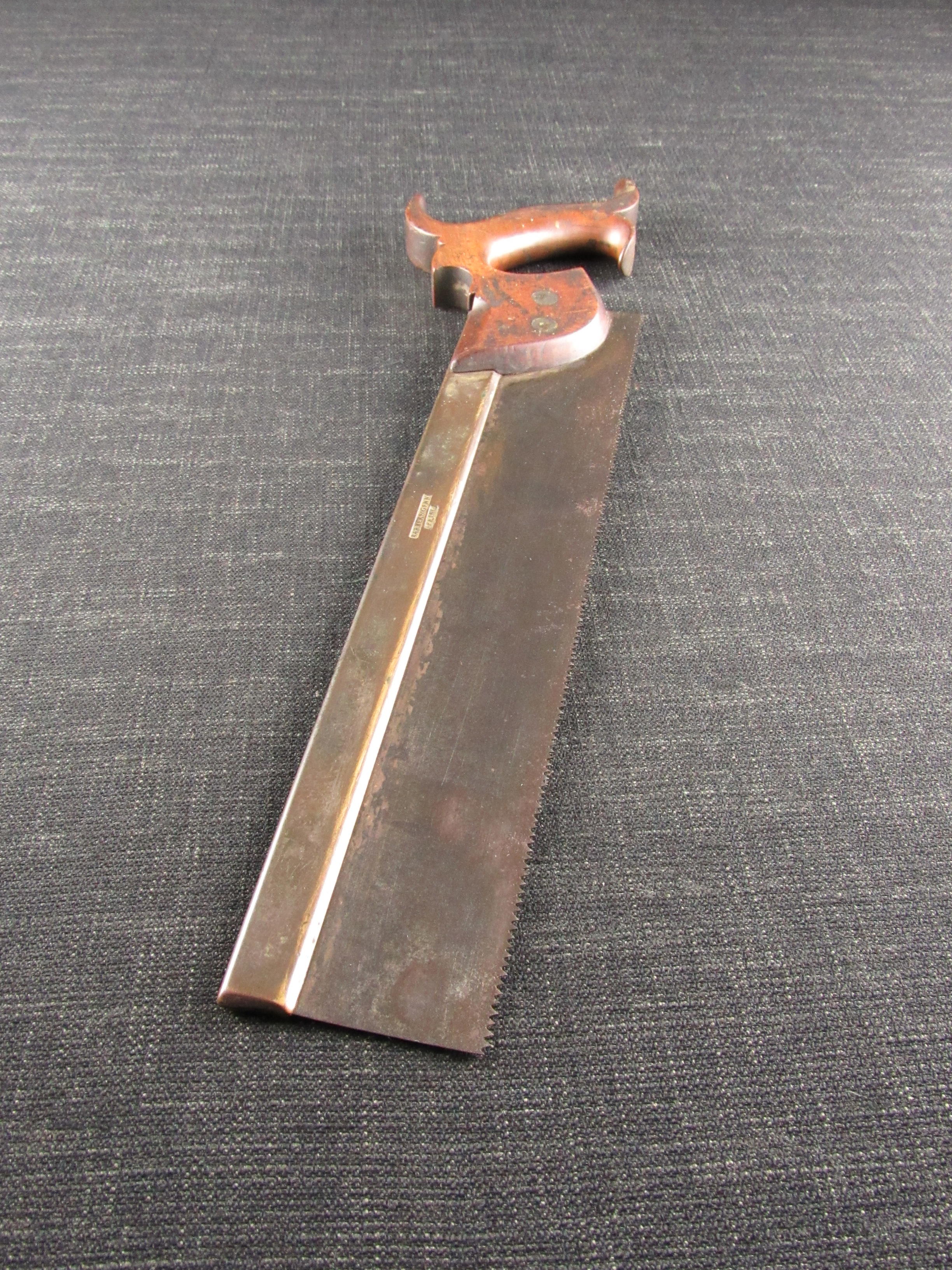 A great example of a scarce saw.
Enjoy the photos.
Robert Leach
OLD HAND TOOLS