Brass Infill Smoother Transformation
18th August 2020
We recently sold a brass infill smoothing plane in need of some attention. The wedge was missing, the iron short and we still don't understand how the rear infill ended up in the state you can see in the photos.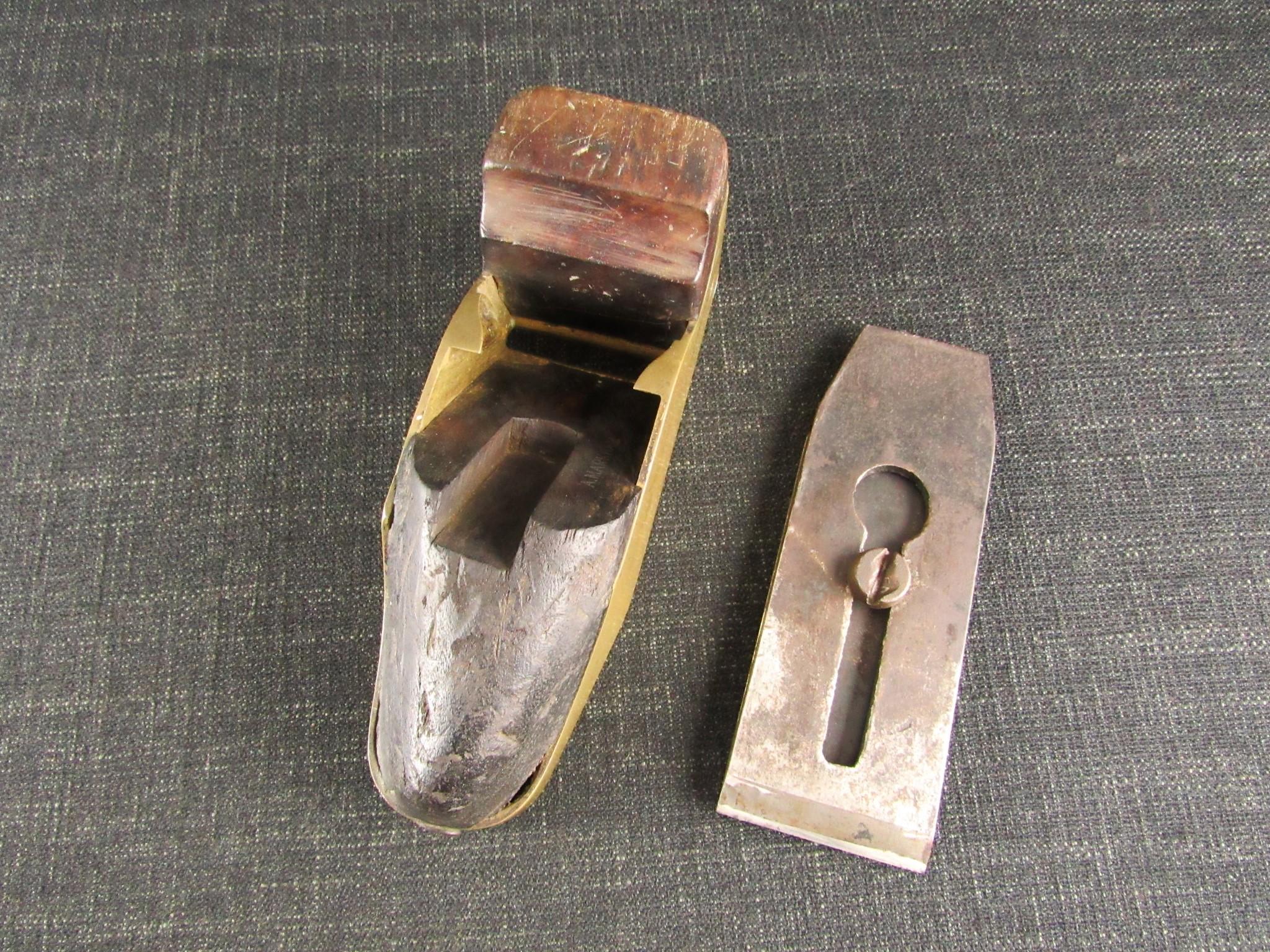 Although many would have replaced the rear infill in rosewood, as original, the new owner and self taught plane maker David Winder has decided to try something a little different.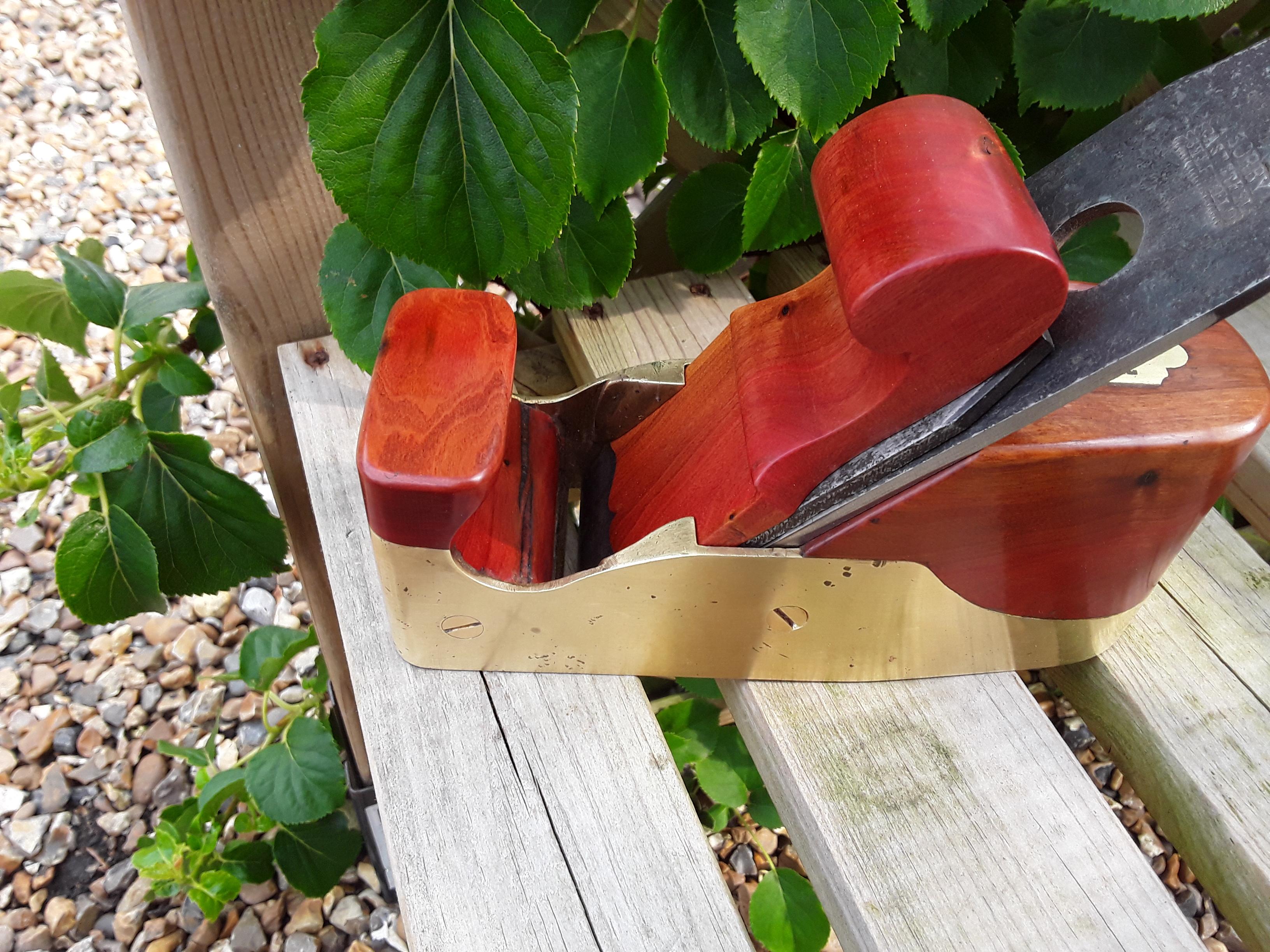 David has used pink ivory timber (a highly prized wood from southern Africa) for both infills and a new shapely scrolled wedge with cupid's bow detail.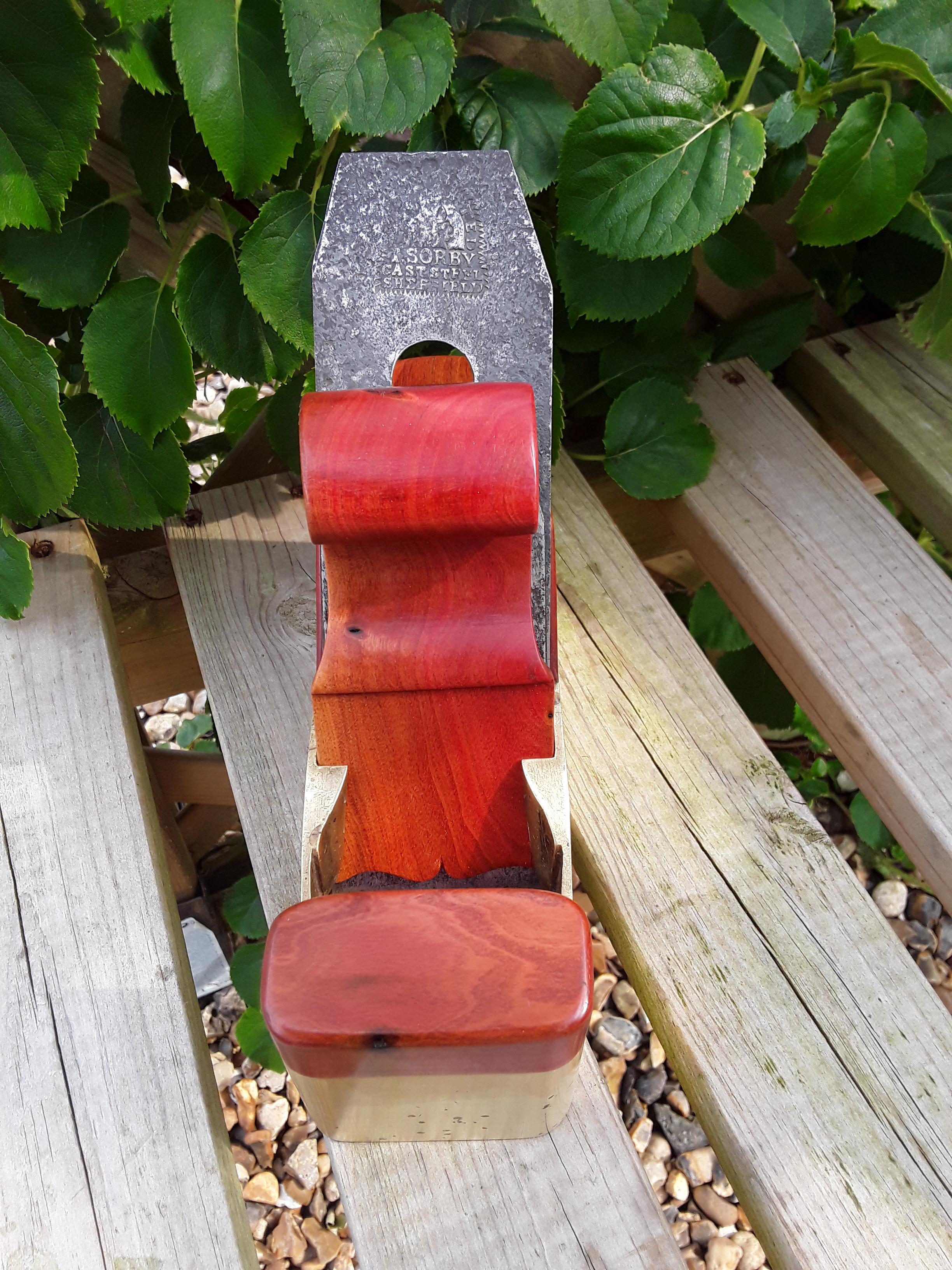 Fitted with a much better Sorby parallel iron and matching cap iron, David has also lined the cap iron screw groove with the brass back from a Sorby brass back saw.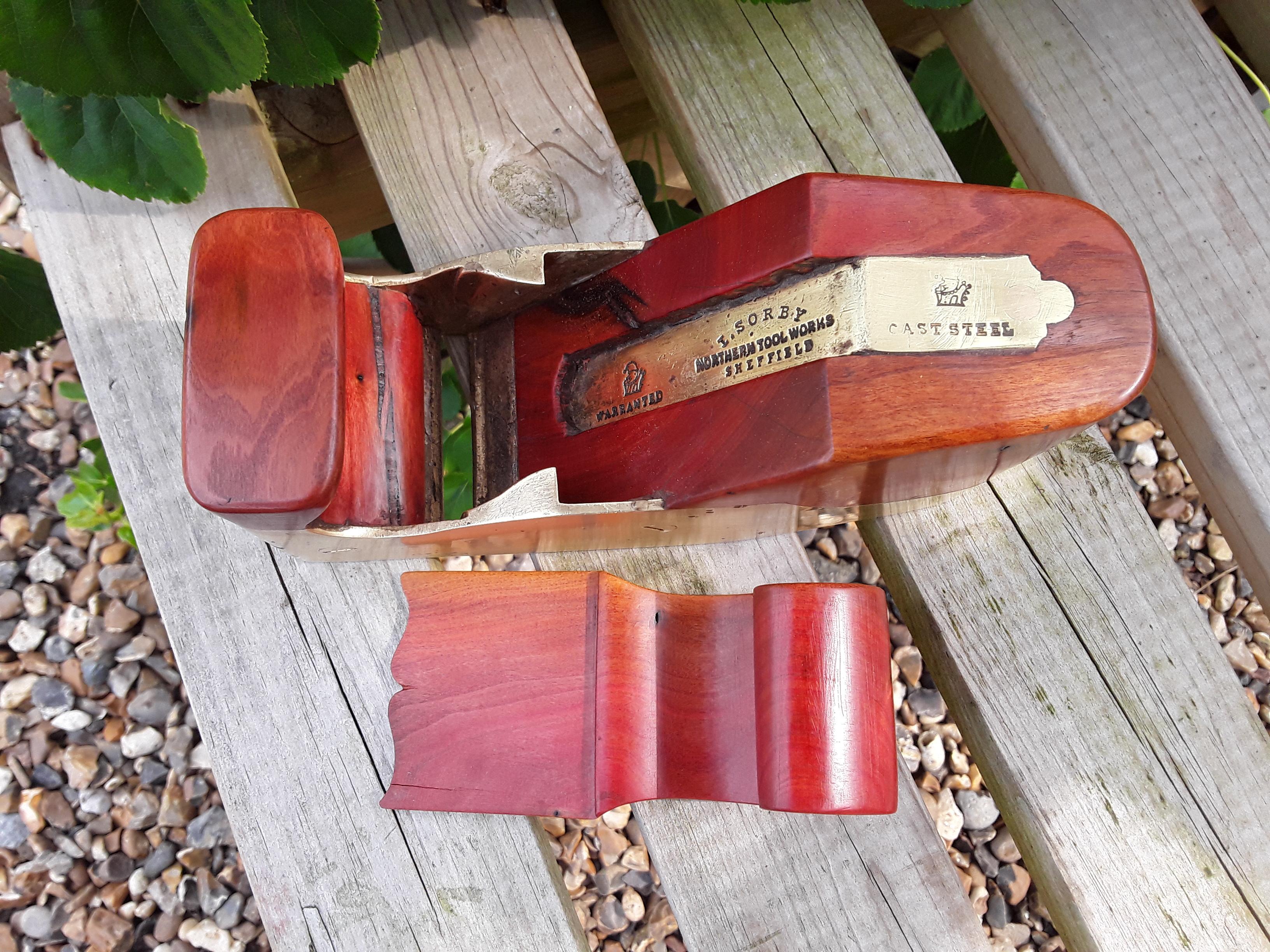 There is a shake in the front infill that David says he may well have to replace, otherwise this previously rather battered smoother is now transformed into a unique infill plane.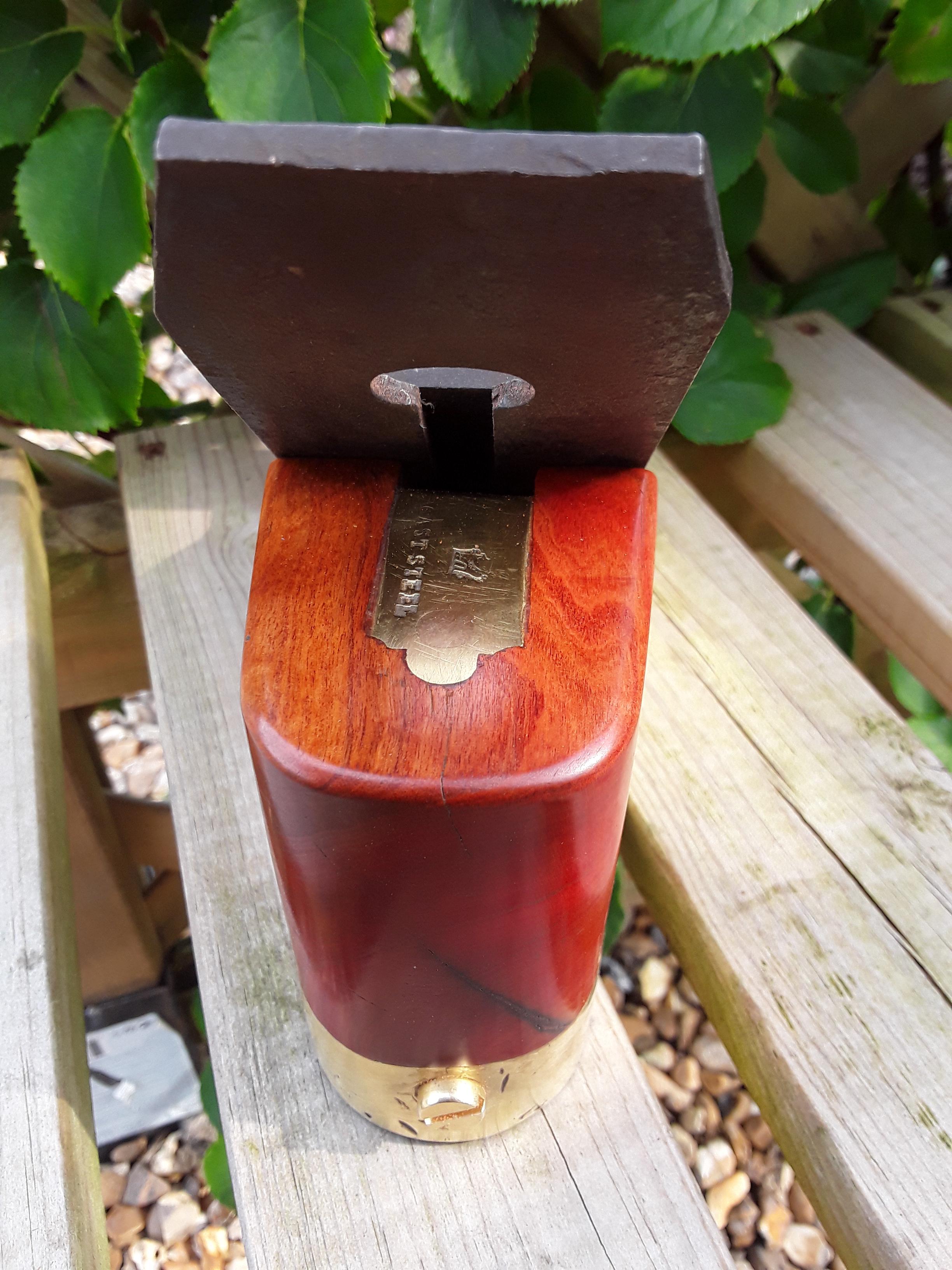 Enjoy the photos.
Robert Leach
OLD HAND TOOLS