David Winder Planemaker
2nd November 2021
Having met up again at the recent Hand Tool Extravaganza in Lincolnshire I though I should share a few images of planes by Burnley planemaker David Winder.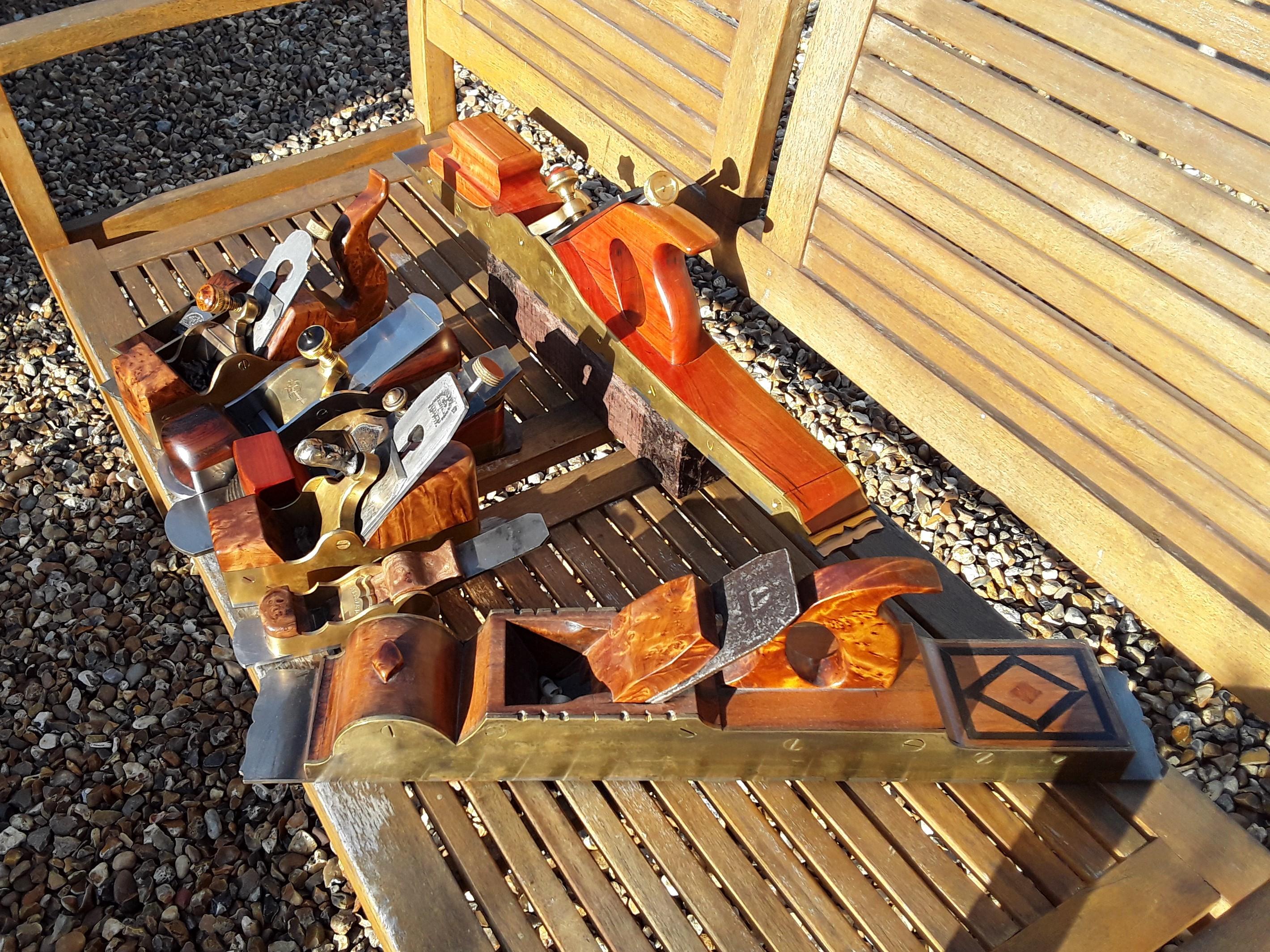 David has increased his range over the past few years and has now produced a wide variety of infill planes including small mitres and a 25 1/2 inch dovetailed jointer.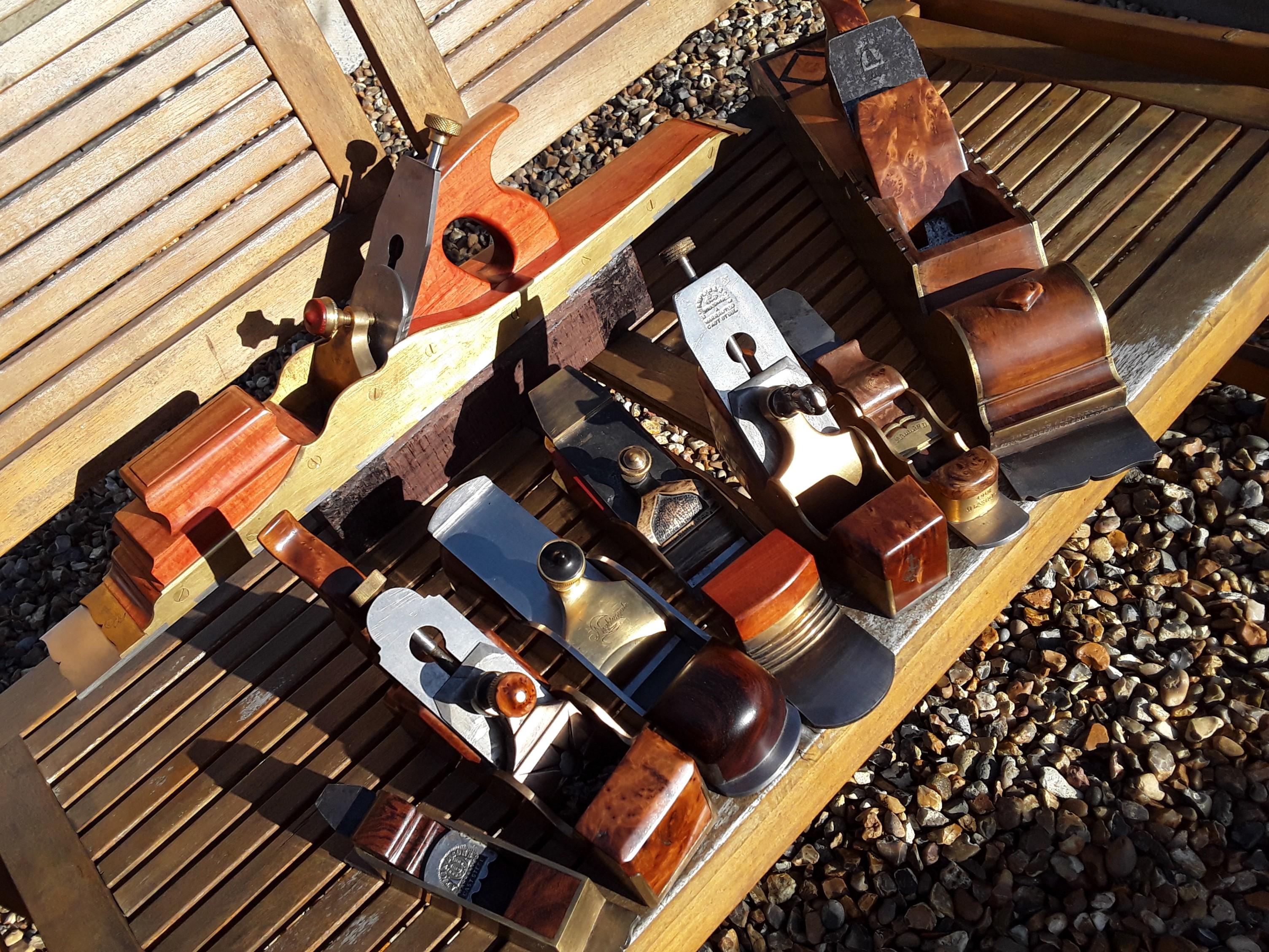 David likes to use some unusual infills for his planes, many a little more exotic than the ebony and rosewood we are all used to.
The group of planes in the image above include David's...
251/2 inch dovetailed jointer with pink ivory infill
7" mitre plane with Mexican bocote
10" smoother filled with Moroccan thuya burr
Mathieson style 101/2" mitre plane with Indian rosewood infill
11" mitre with pink ivory
thuya burr infill coffin smoother with the thumb screw made from a knight chess piece
small walnut infill mitre plane
massive 4" wide 221/2" long thuya burr panel plane
Many of David's planes have toe and heel protrusions with cupid's bow detail.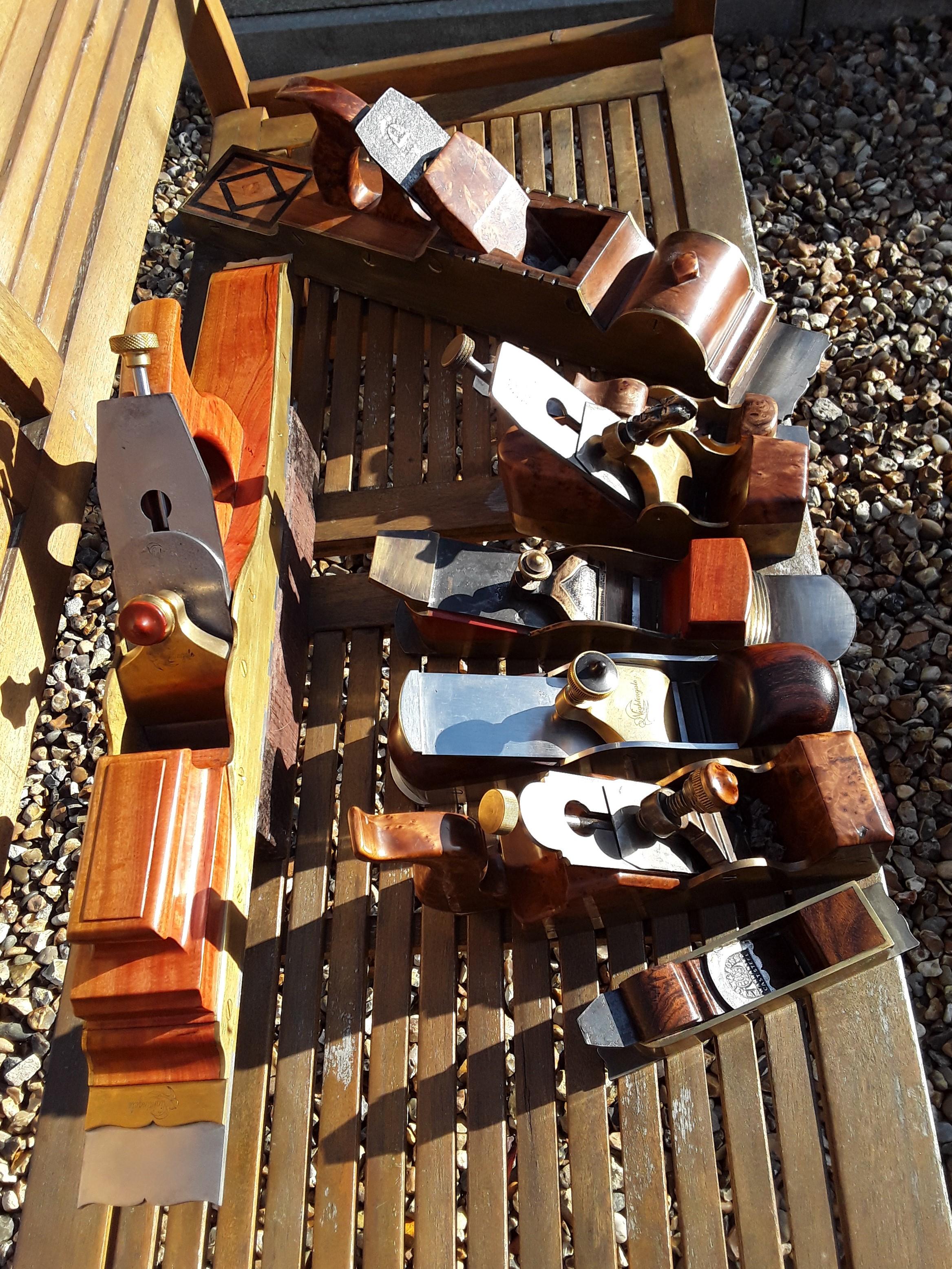 Enjoy the photos.
Robert Leach
OLD HAND TOOLS