English Staircase Saw
3rd June 2020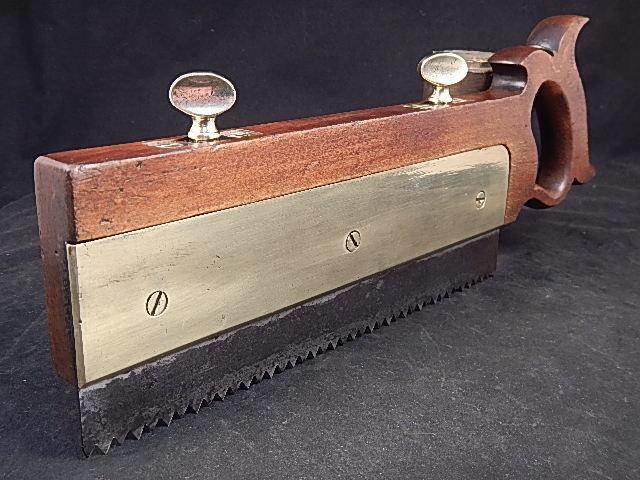 A wonderful example of an English staircase saw, from a private collection.
Used to cut the sides of staircase housings or 'strings' that hold the risers and treads.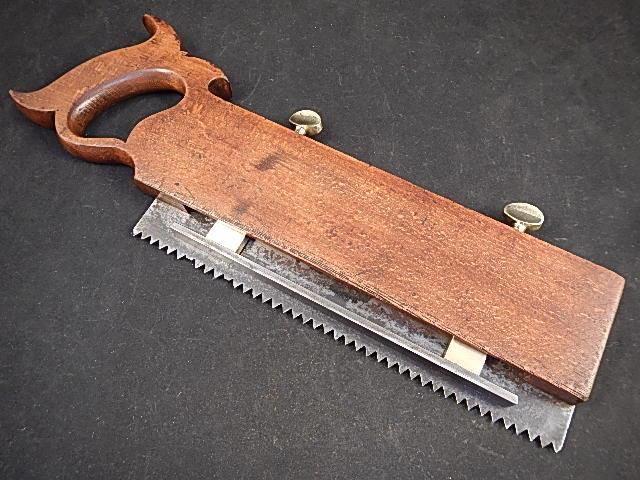 Examples from Europe and the USA turn up reasonably frequently however those produced in the UK are rare and it is believed that most were produced for export.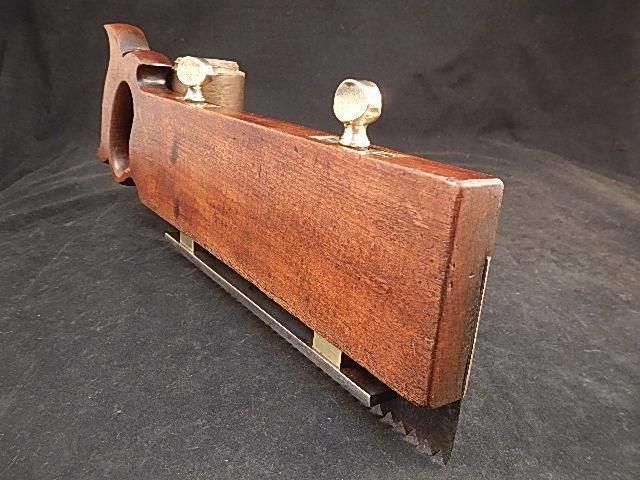 This saw is a little more complex than the typical simple staircase saw and includes a near full length steel depth stop adjusted by two brass thumb screws.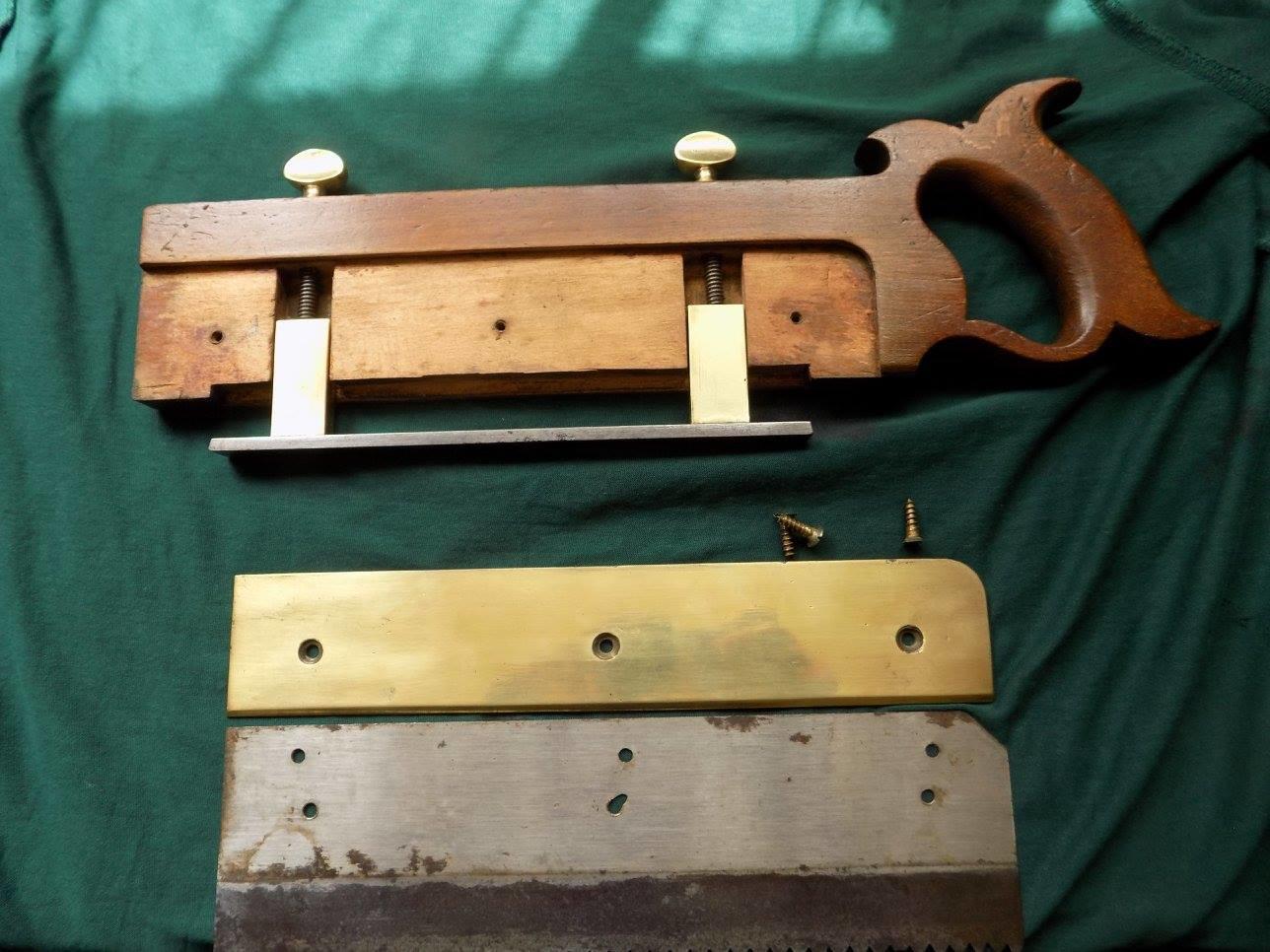 Further information on this saw, a copy being made by Jim Hendrix and your opportunity to win both the copy and a Bill Carter mitre plane can be found on YouTube here - https://www.youtube.com/watch?v=XdL55bVdScw&feature=youtu.be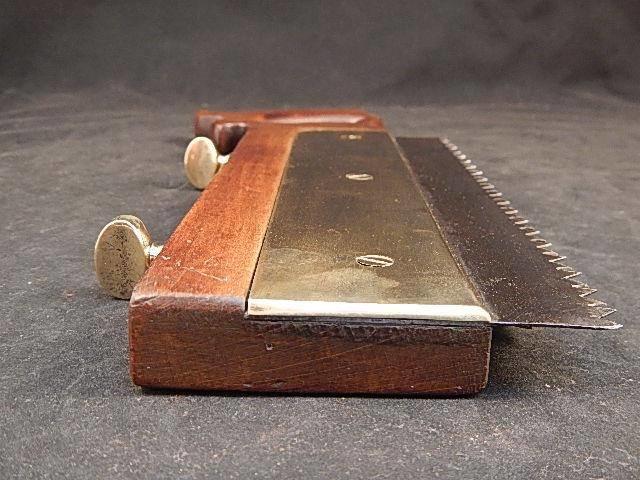 Enjoy the photos.
Robert Leach
OLD HAND TOOLS