English Staircase Saw - Updated
3rd June 2020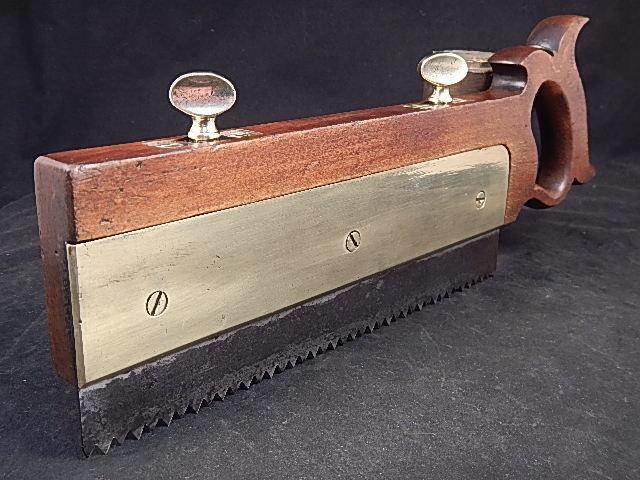 A wonderful example of an English staircase saw, from a private collection.
Used to cut the sides of staircase housings or 'strings' that hold the risers and treads.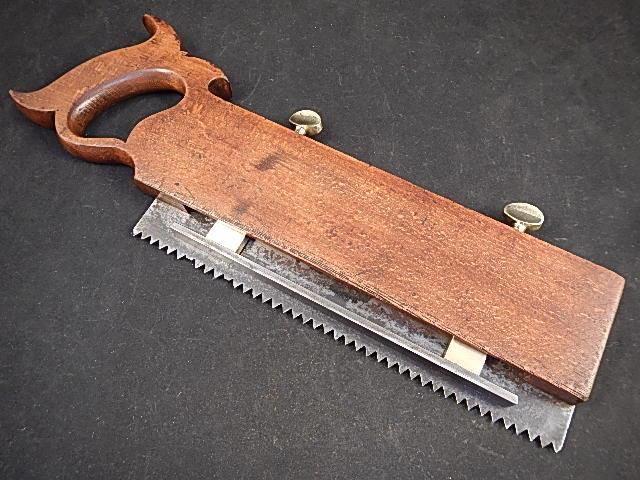 Examples from Europe and the USA turn up reasonably frequently however those produced in the UK are rare and it is believed that most were produced for export.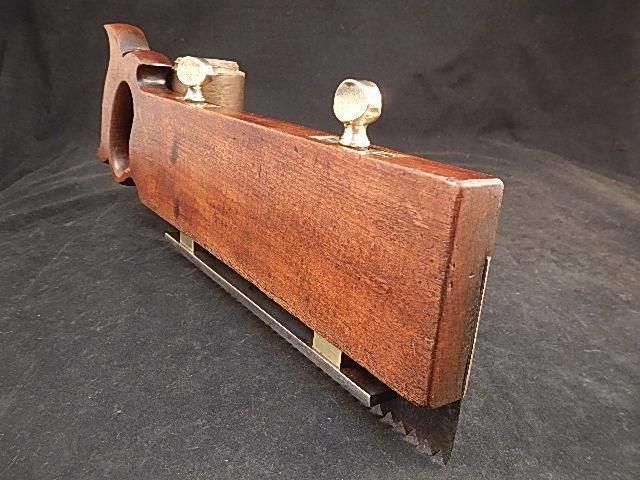 This saw is a little more complex than the typical simple staircase saw and includes a near full length steel depth stop adjusted by two brass thumb screws.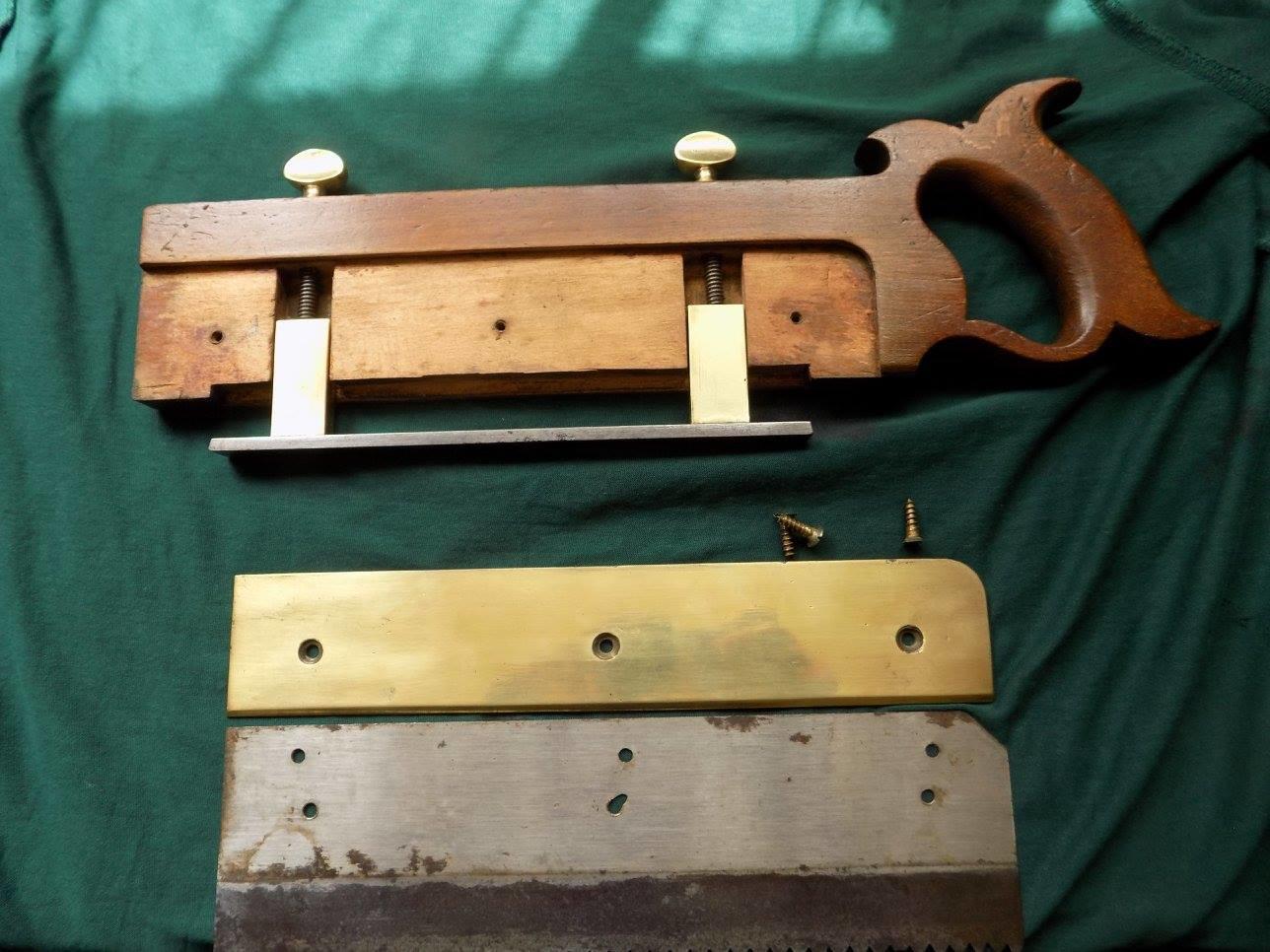 Further information on this saw, a copy being made by Jim Hendrix and your opportunity to win both the copy and a Bill Carter mitre plane can be found on YouTube here - https://www.youtube.com/watch?v=XdL55bVdScw&feature=youtu.be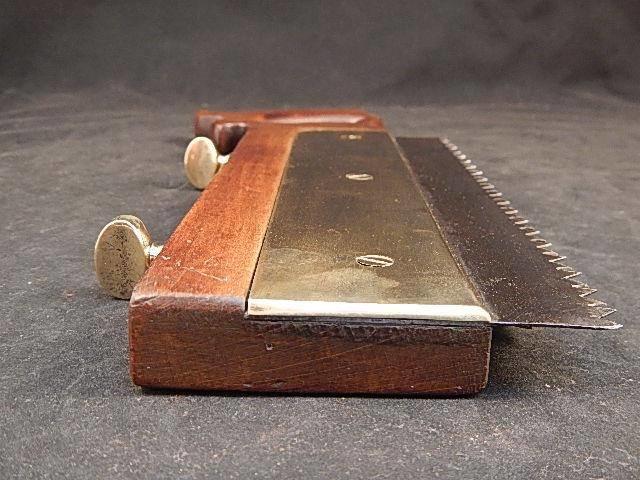 November 2020 - One of our readers, Jim Creasman of North Carolina USA, has produced his own very fine example of this saw in purple heart. It is a thing of beauty and being put to use by its creator as we speak.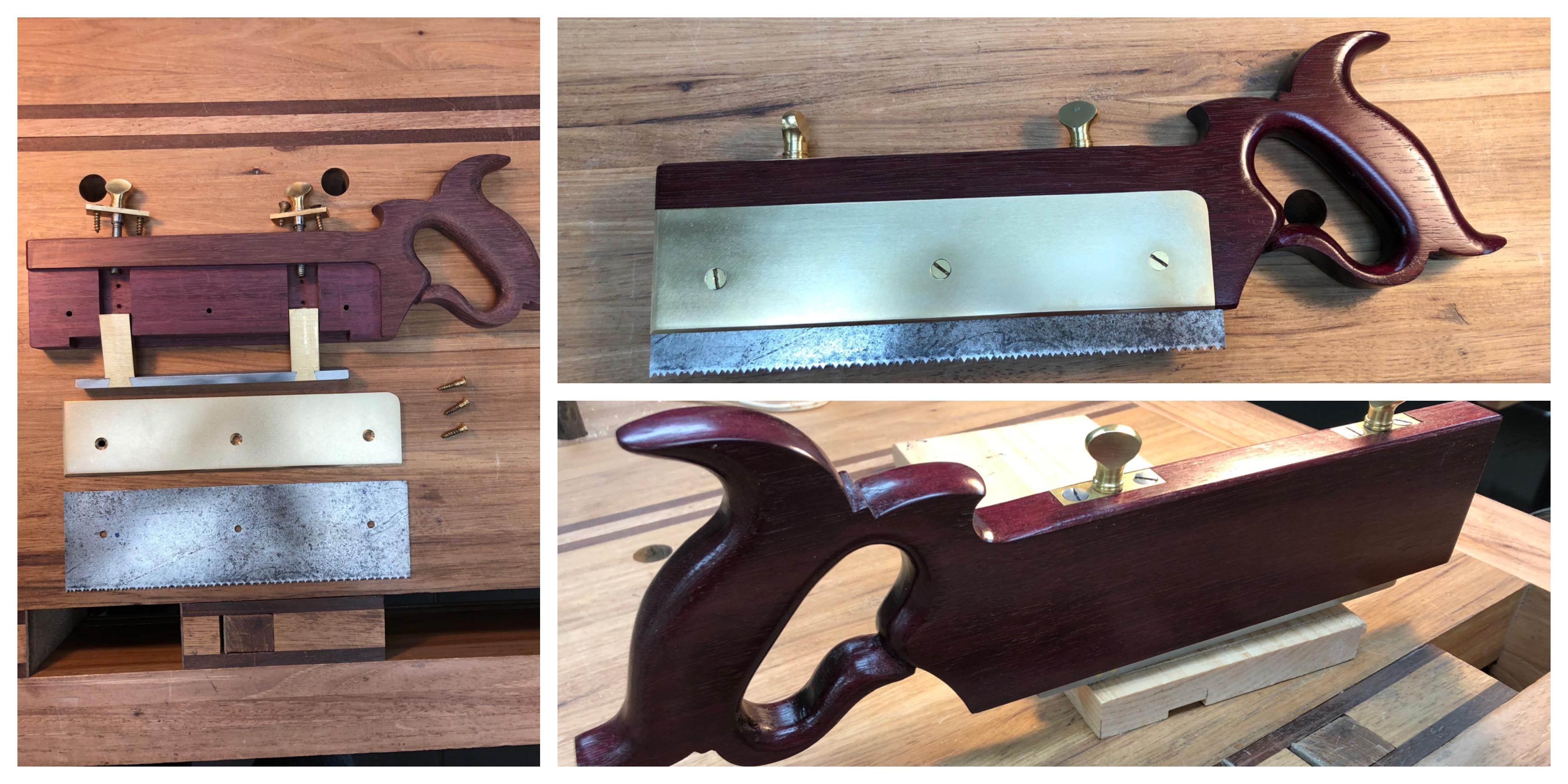 Enjoy the photos.
Robert Leach
OLD HAND TOOLS
December 2020 - Jim Creasman has produced another, smaller and lighter, version of the staircase saw.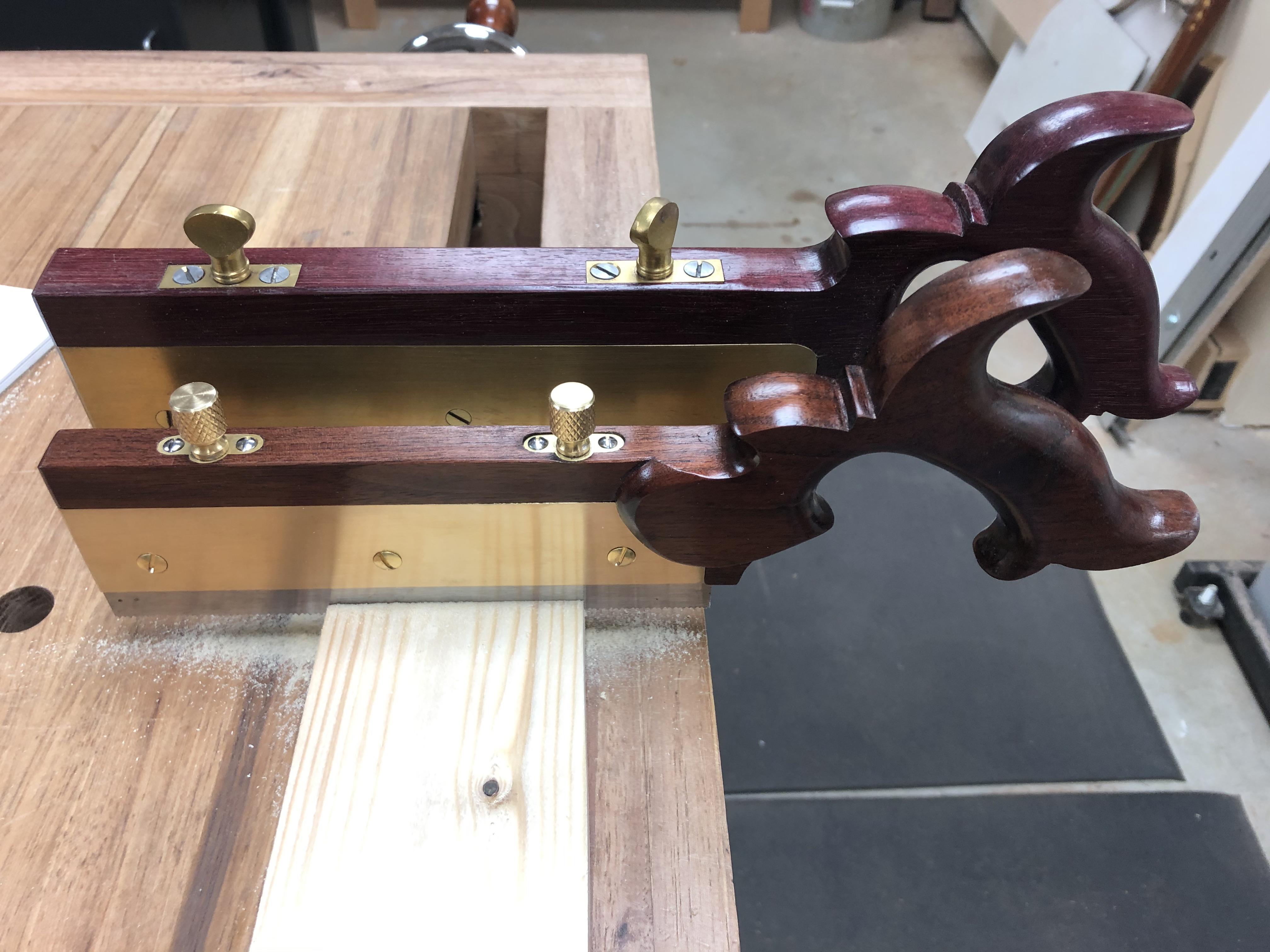 Jim found his first purple heart saw to be a little heavy and cumbersome and the new saw is much lighter with the feel of a 'small carcass saw'.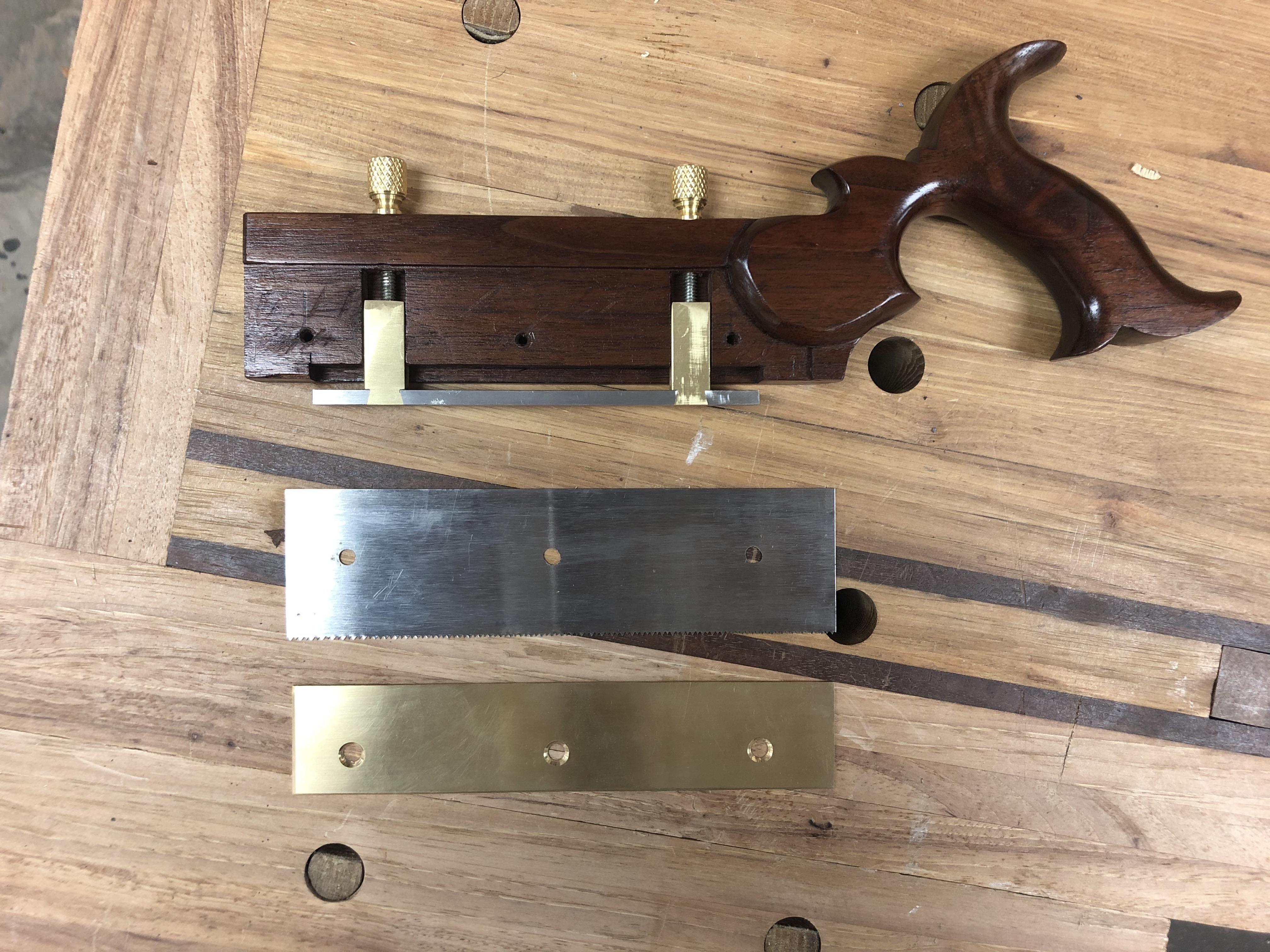 Using walnut with an open handle rather than purple heart with a closed handle, thinner brass and saw plates and a steel foot to the fence Jim has reduced the weight considerably from 2lb 6.2oz (1085g) to 14.1oz (401g).
The purple heart saw has a 9 inch blade and the new saw has a 7 inch blade.
Jim has also positioned the blade closer to the centre line by altering the thickness of the walnut body in front of the handle, making the push feel more natural.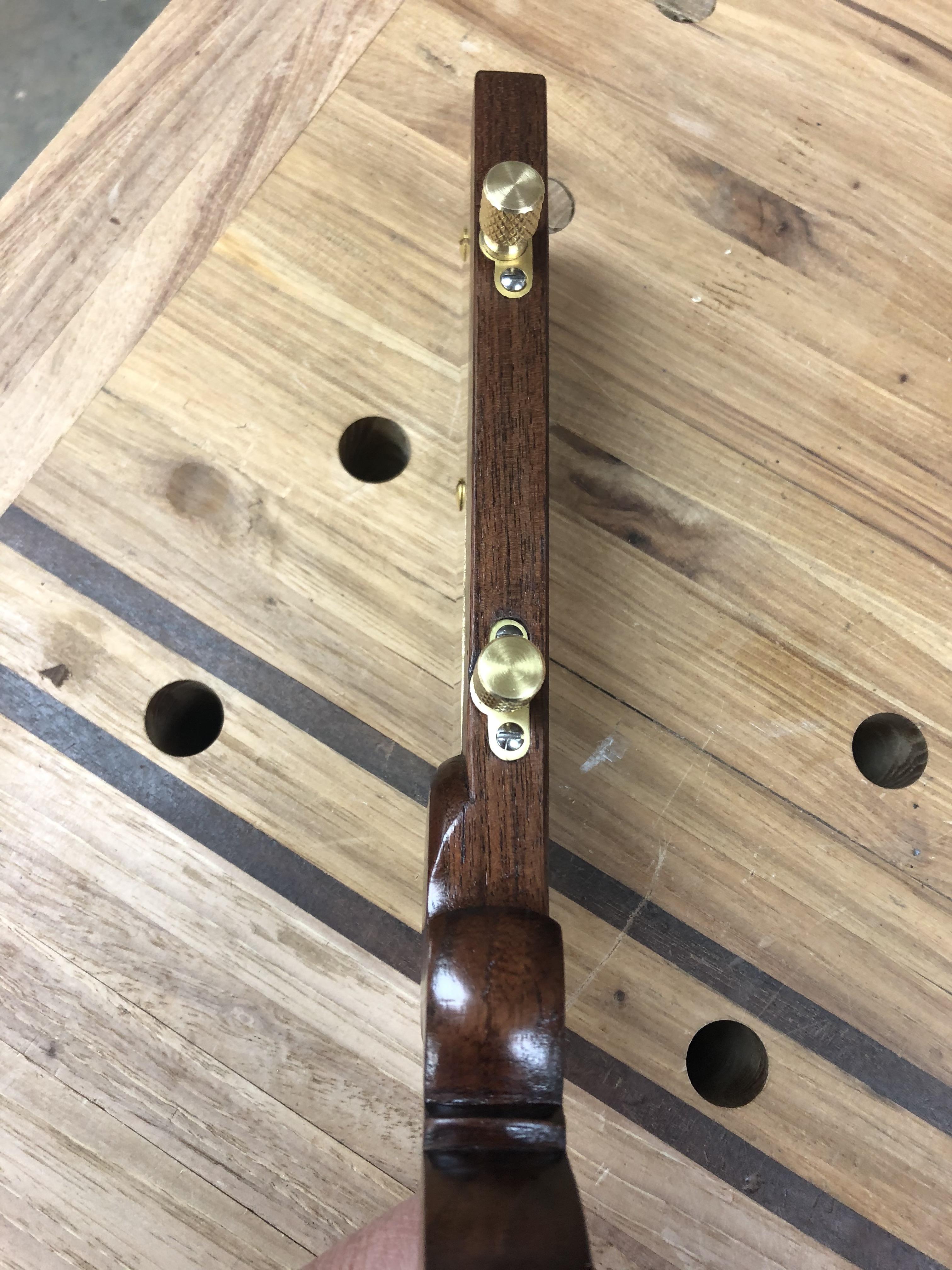 Another wonderful saw.