Lancashire Pattern Plane
7th October 2019
A wonderful example of a Lancashire pattern plane from a private collection.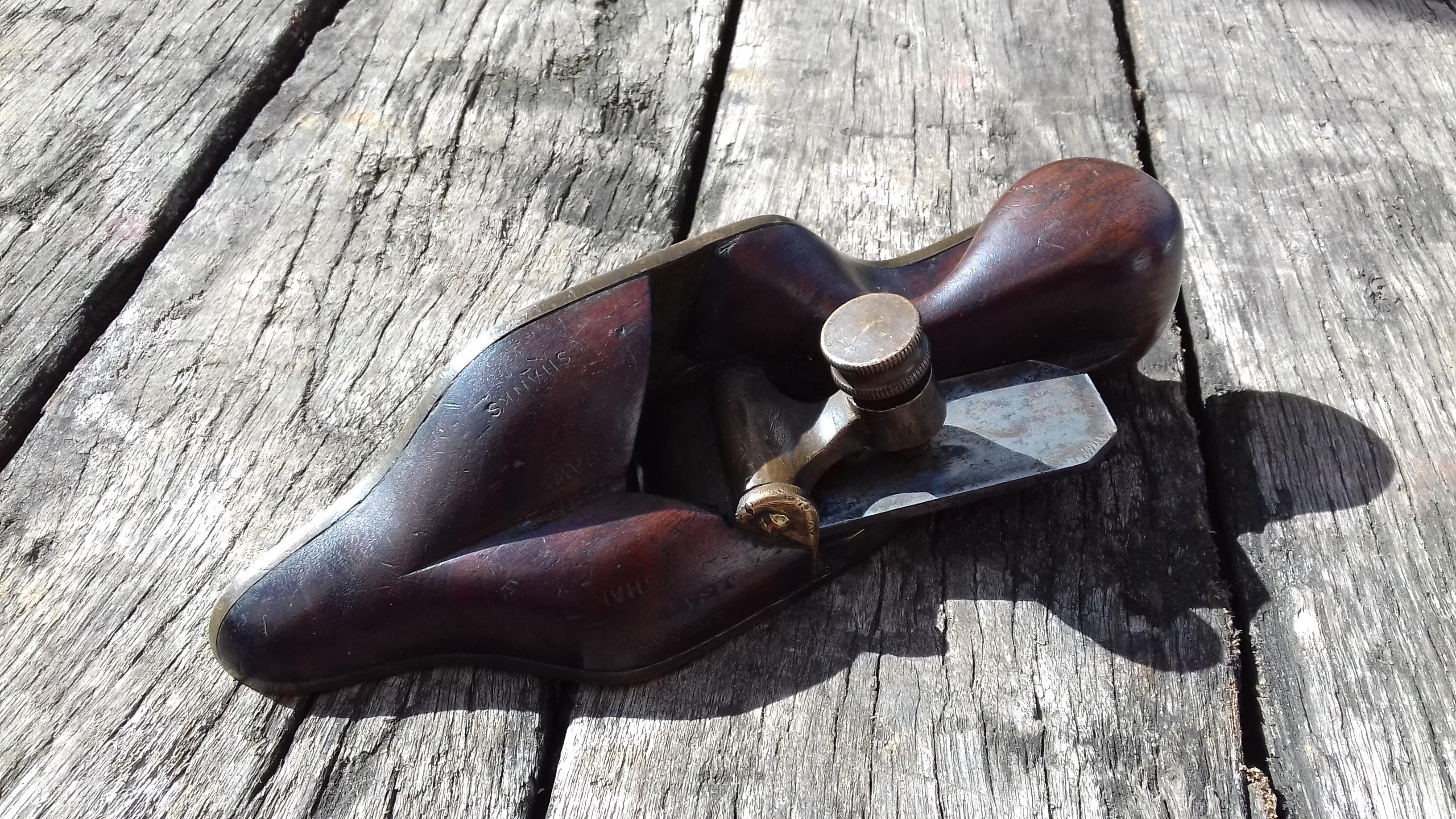 Lancashire pattern planes are normally craftsman made although examples are known by Moseley of London and Gardner of Bristol.
All are attractive in their own right but this one is a little different than most.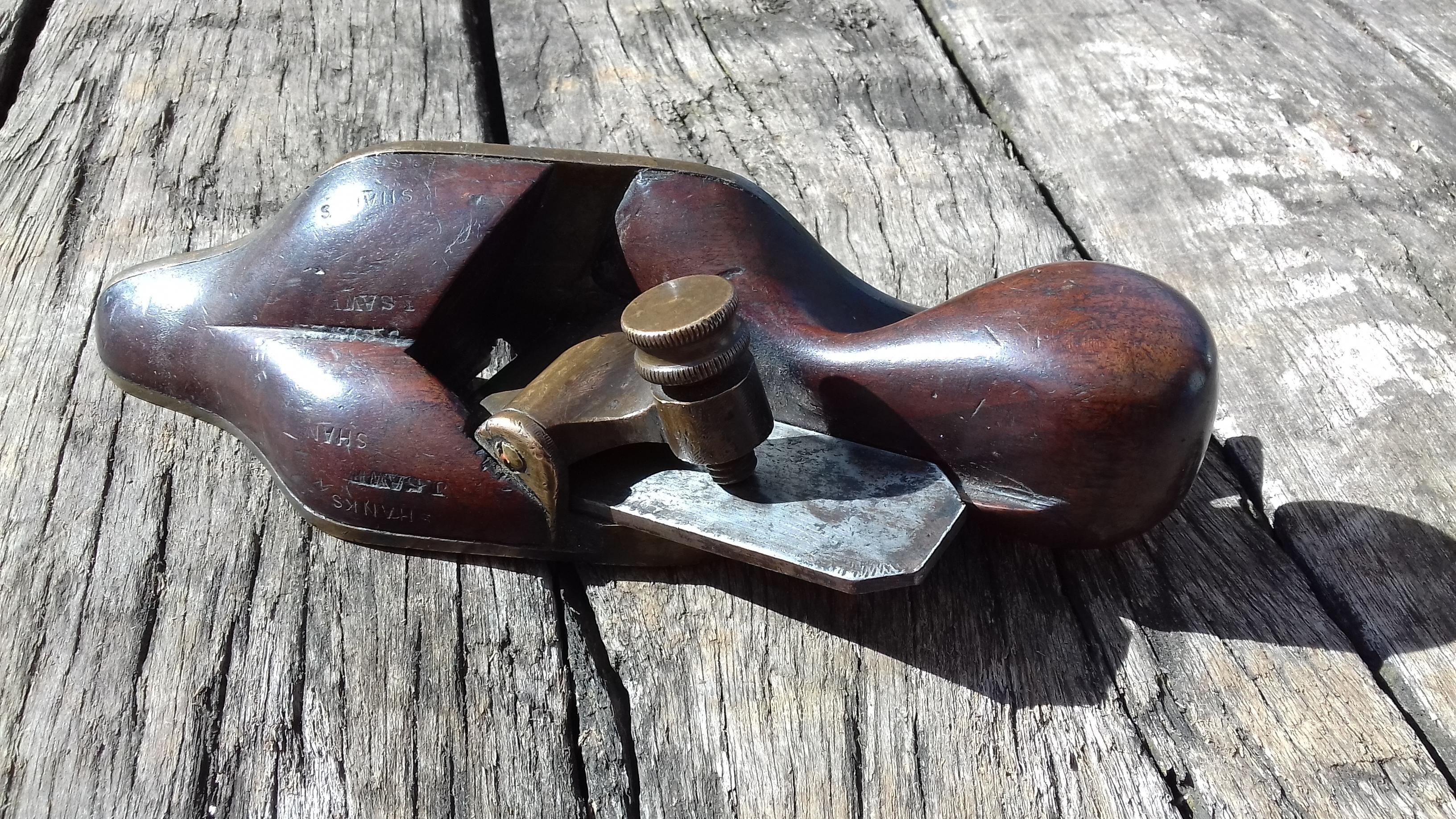 Usually handled however the infill on this plane is shaped to fit in the hand. Once you pick it up it just seems to fit.
With a brass, or possibly gunmetal, body and lever cap. The sole measures 8 7/8 inches overall.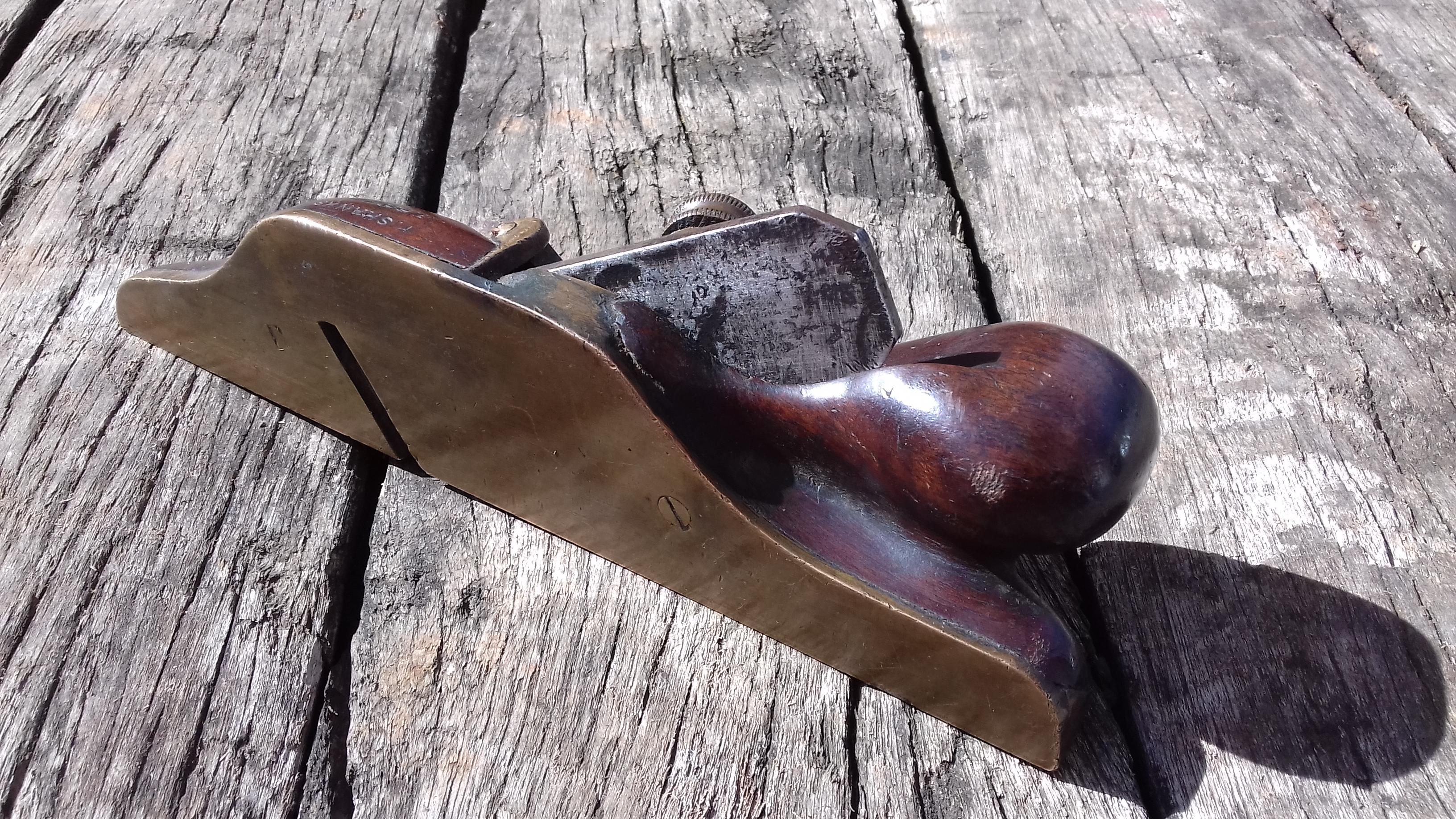 Fitted with a 1 3/8 inch wide skewed blade iron.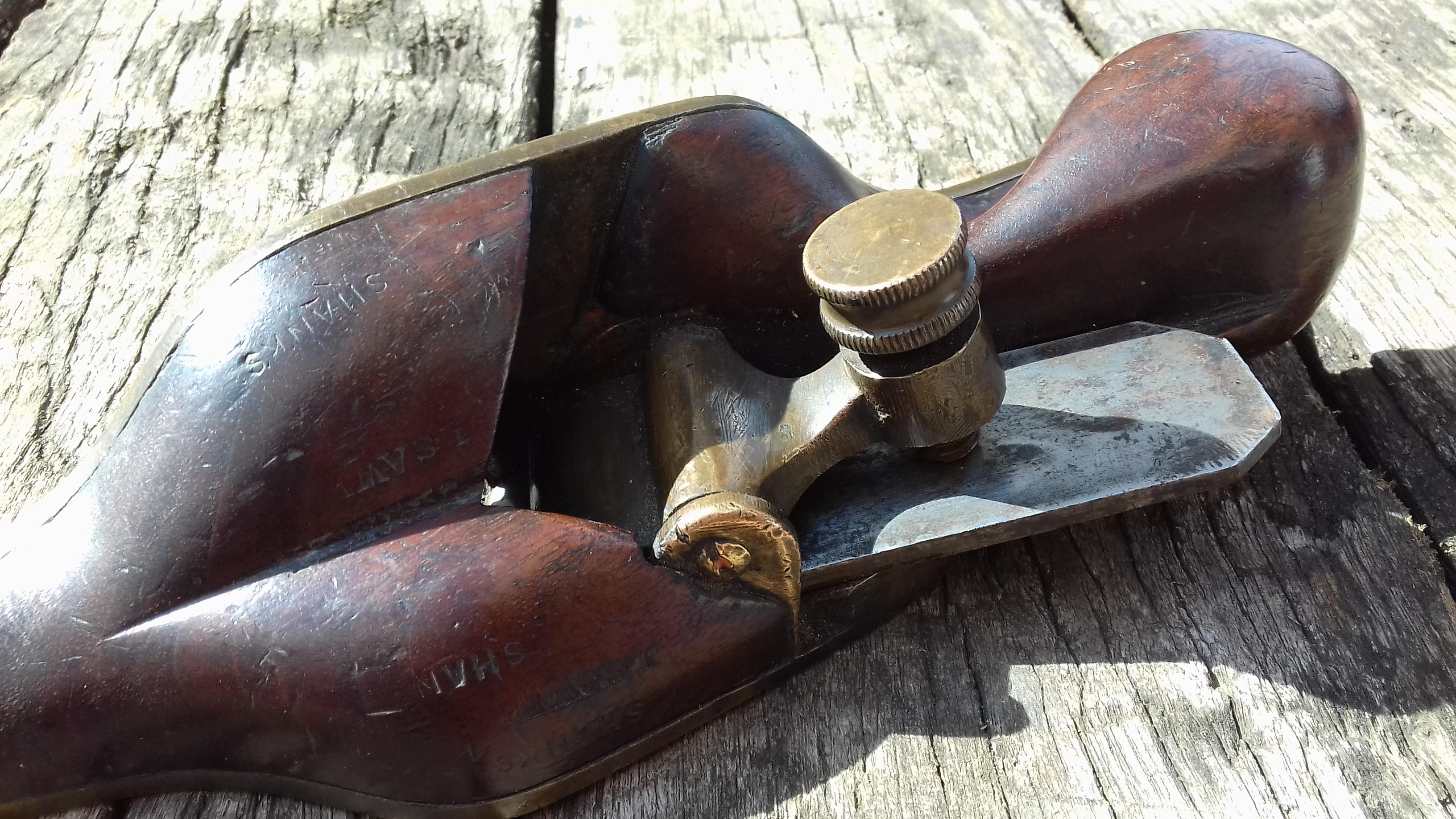 One of the nicest and aesthetically pleasing planes we have seen in a long time.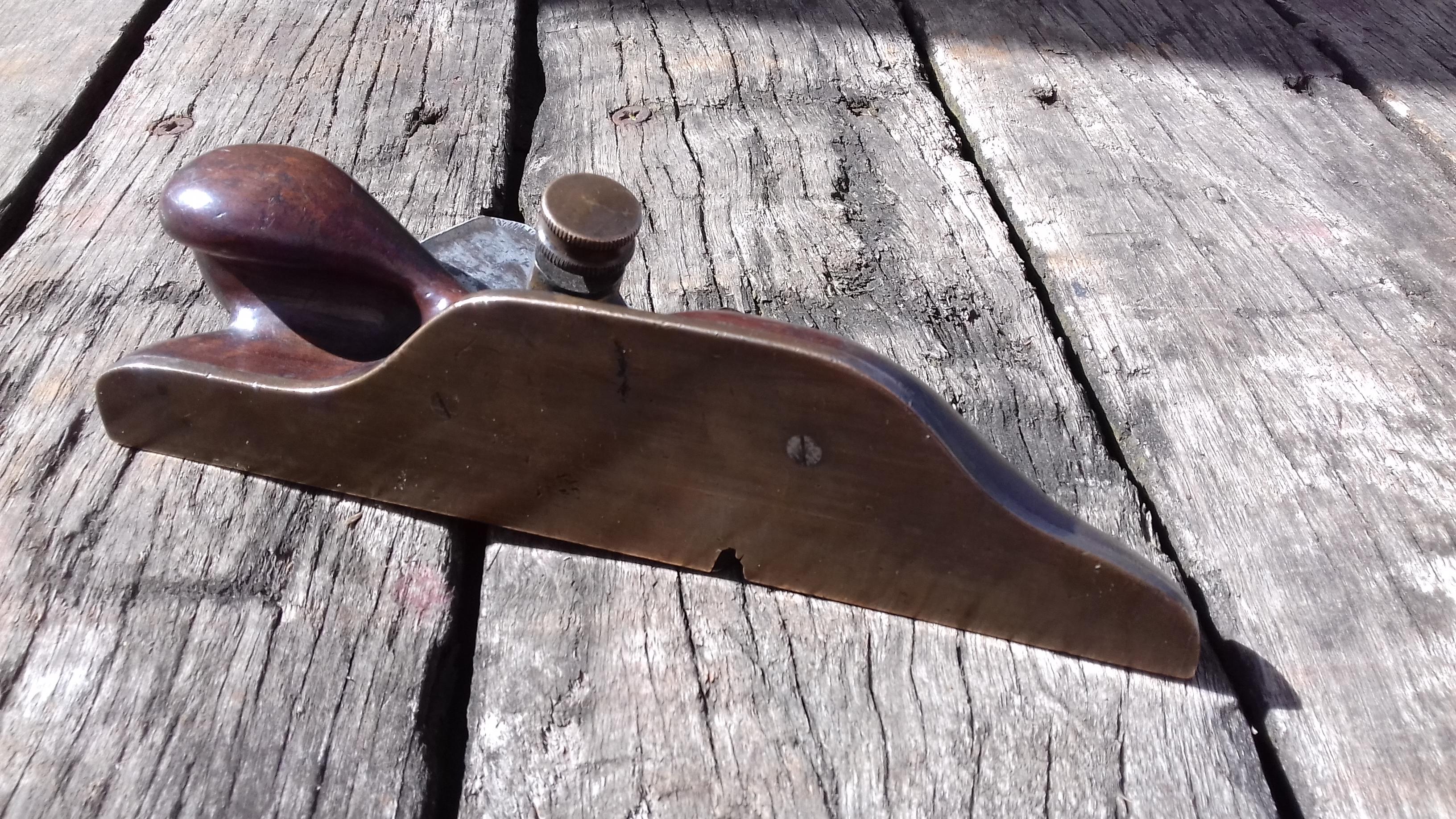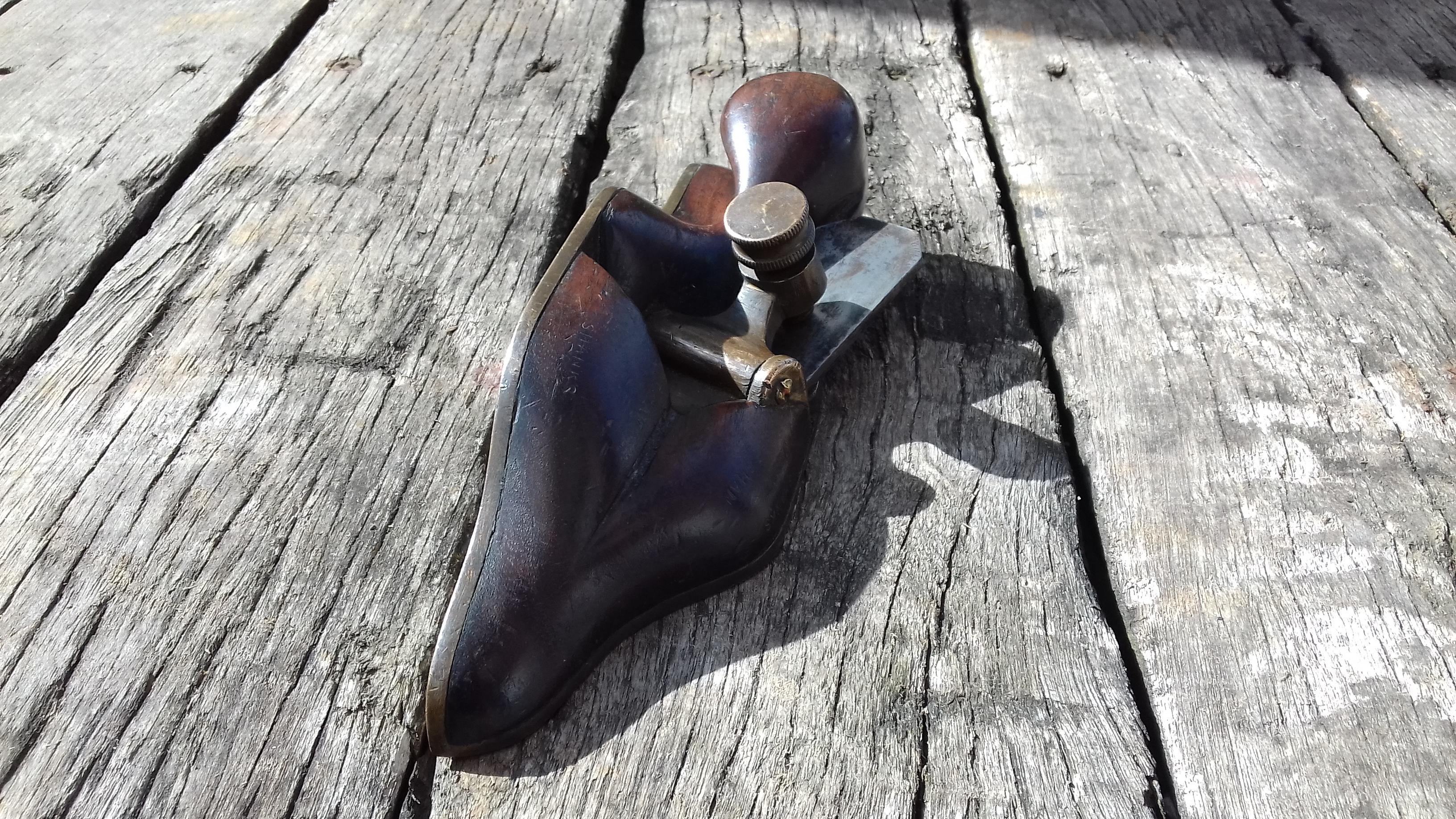 Enjoy the photos.
Robert Leach
OLD HAND TOOLS