Rare Brass Framed Hand Drill
10th July 2015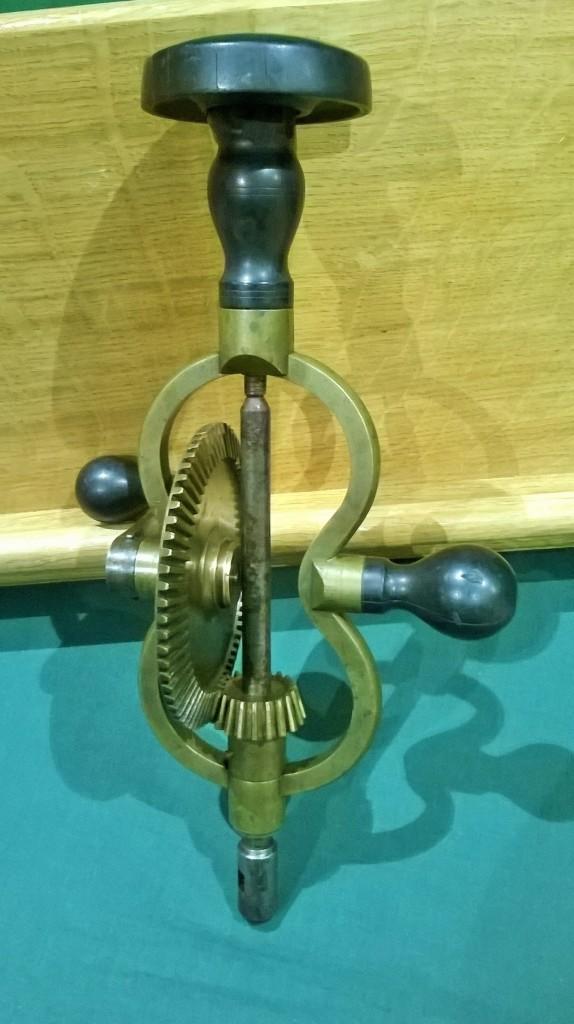 A wonderful quality brass framed hand drill with ebony handles.

This recent find, although unnamed, is of exceptional quality and the first we have seen with a figure of eight frame shape. Every part is finished to a very high standard with detail indicating that no time or expense was spared in its manufacture.

There is a little wear to the ebony, mainly shrinkage cracks and a chip to the head-stock.

This head-stock unscrews to reveal an adjuster to take up any slack in the movement, similar to that found on bow drills.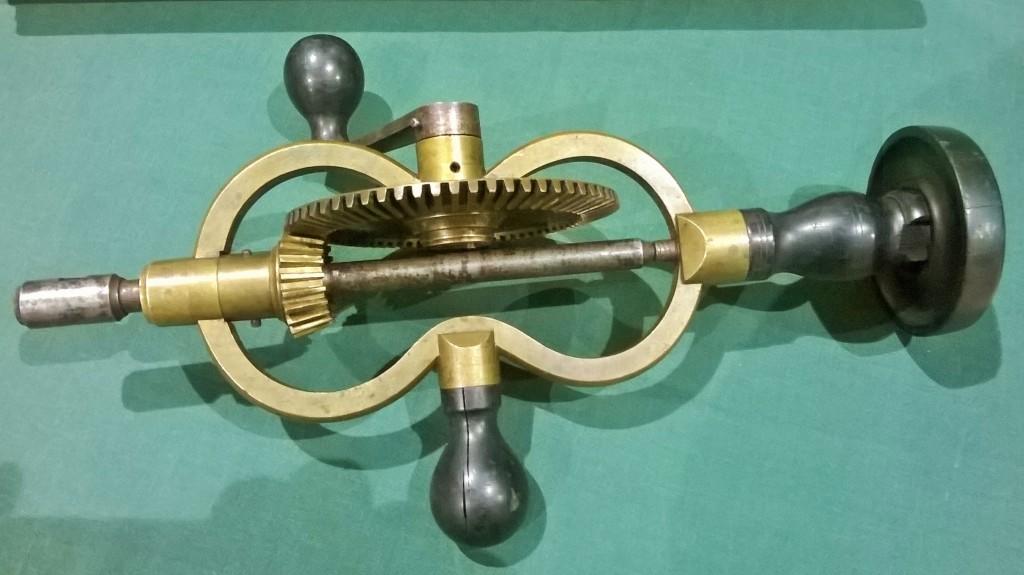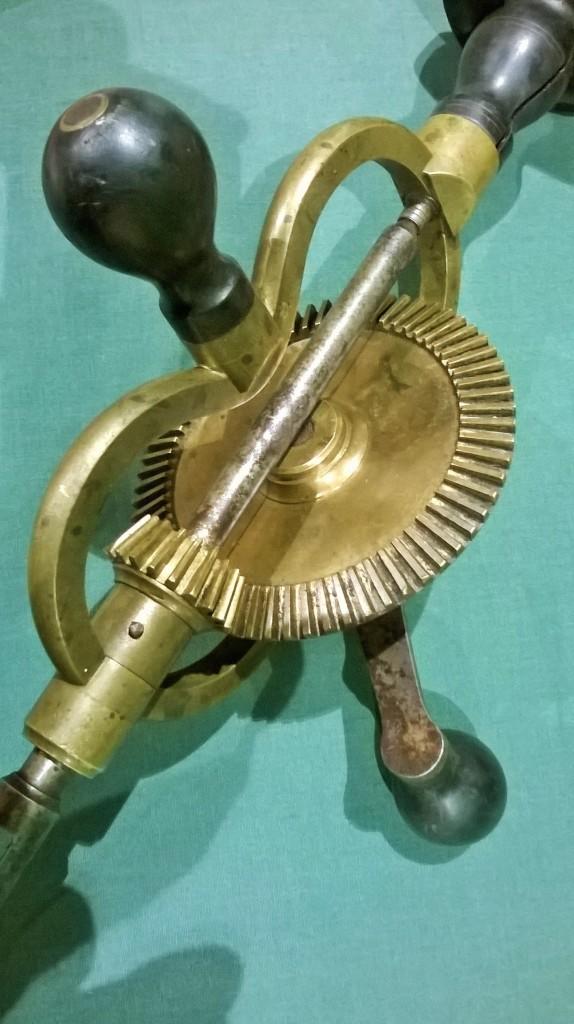 Possibly one of a kind and now with its new owner in the USA.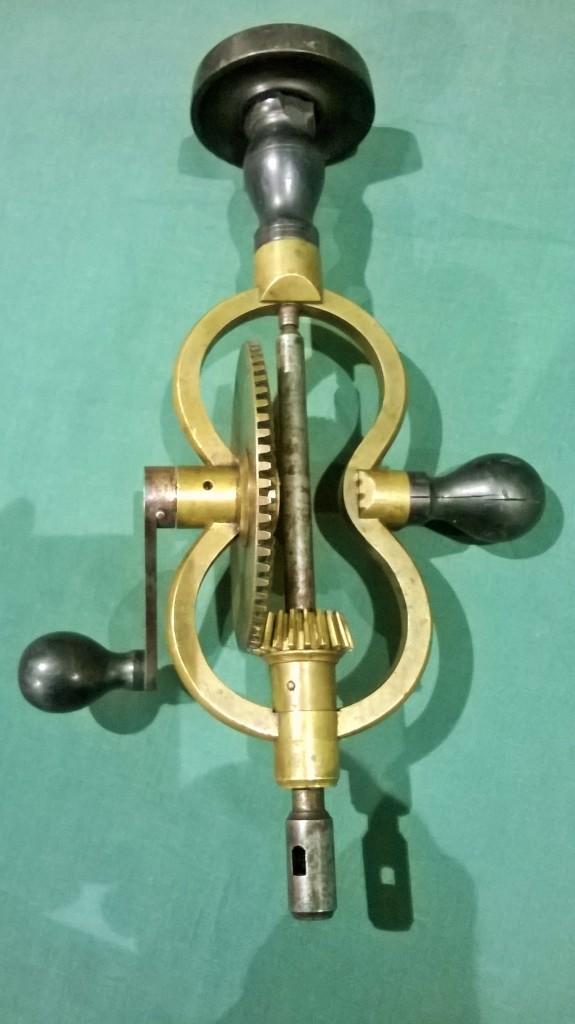 Enjoy the photographs.

Robert Leach
OLD HAND TOOLS