Record 311 Plane - Possible Prototype
12th May 2016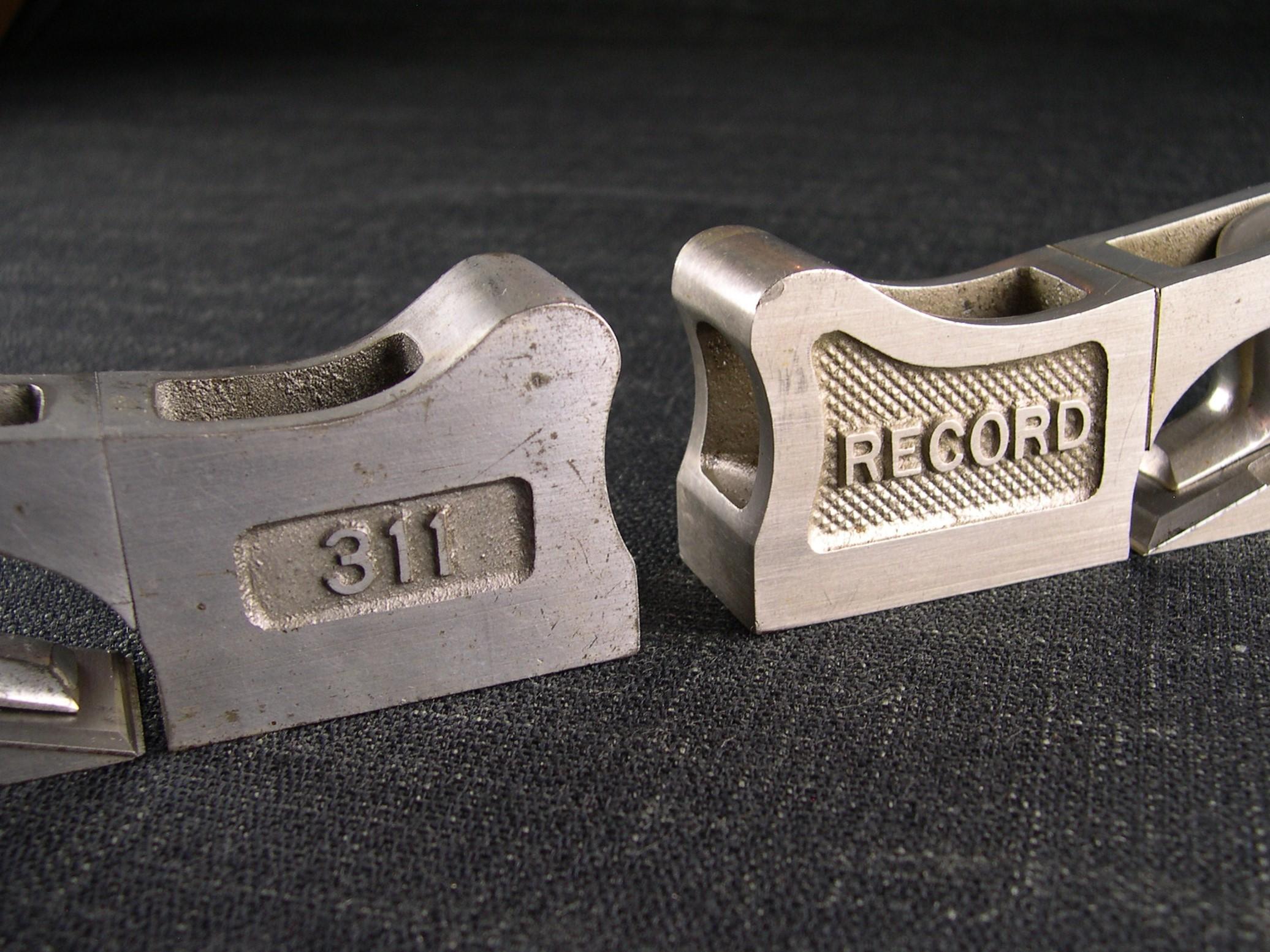 An unusual example of the Record 311 3 in 1 plane.
The 311 planes were part of the Edward Preston plane line and continued by Record once they acquired the Preston plane business in the 1930s.
The 311 name reflects that this model was actaully three planes in one and could be used as either a shoulder, bull nose or chisel plane by the removing or adding the interchangeable nose sections.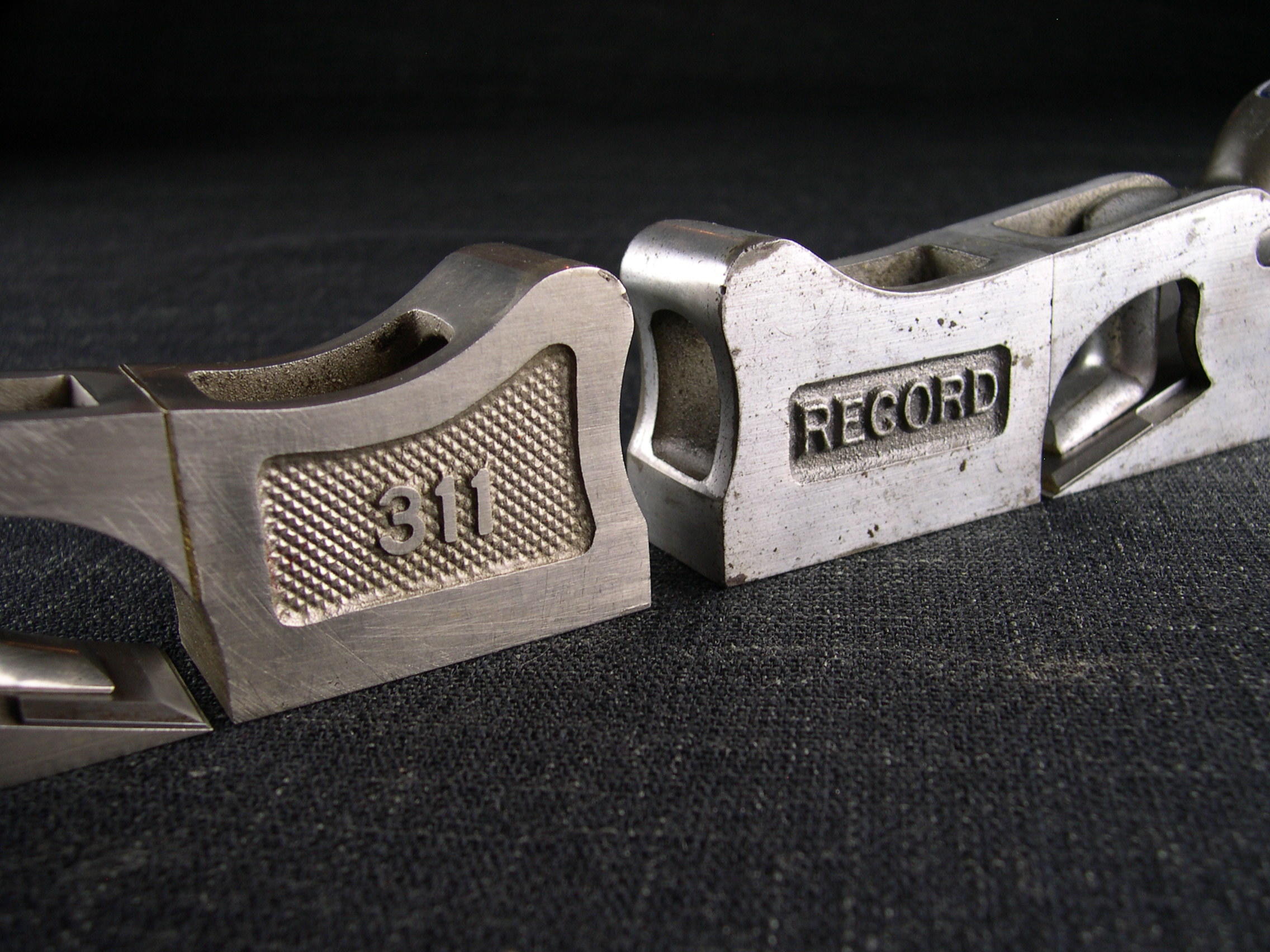 Early examples had a lower nose profile when compared to later models and this unusual 311 is shown with a typical early plane in the photographs.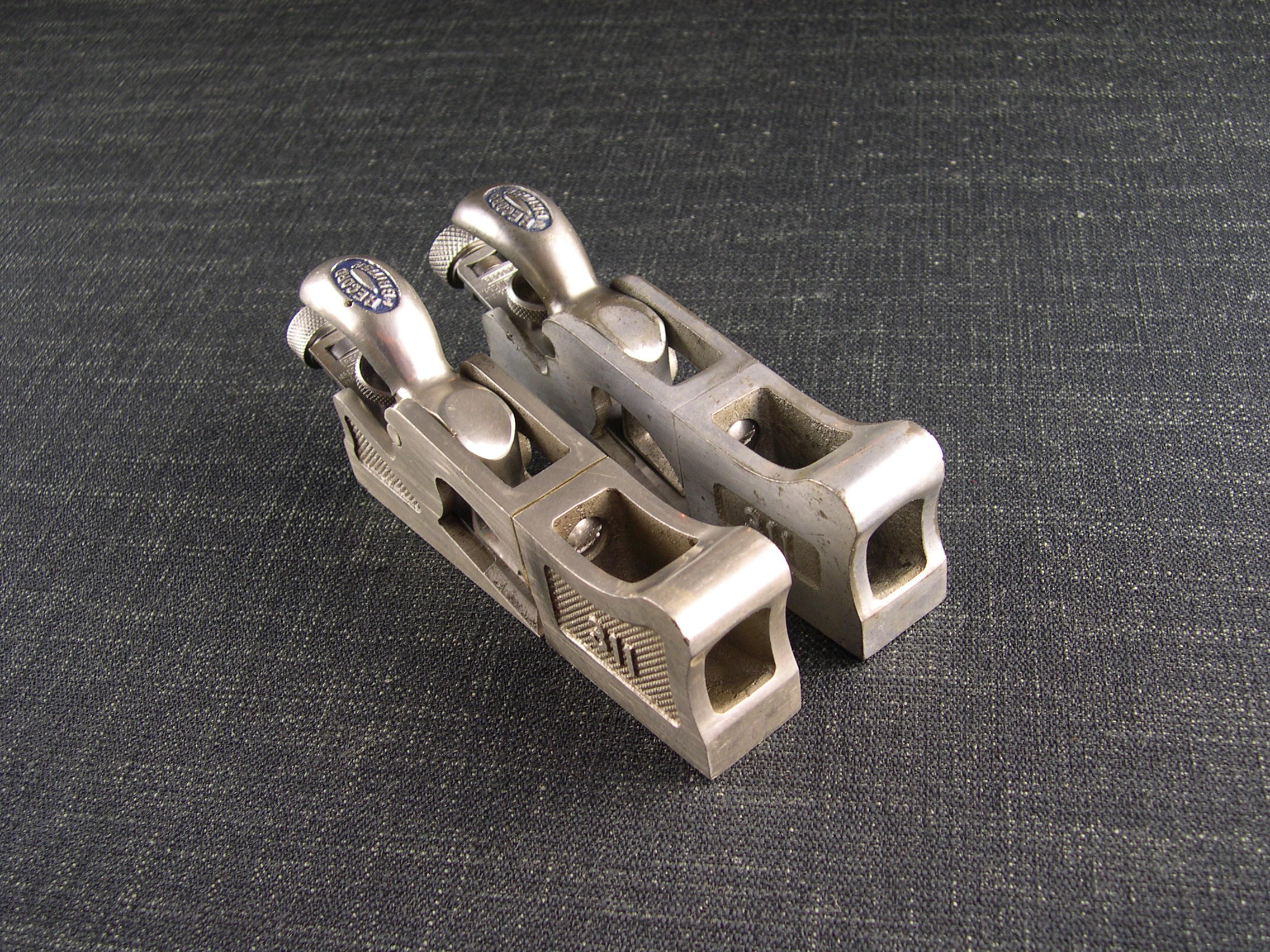 I have spent considerable time trying to find another example of this casting on the internet or in other private collections but to no avail. The general consensus of opinion indicates that this was probably a prototype style that did not go into full production.
It has the same lever cap marked 'RECORD BRITISH' on the blue background and is fitted with the normal 11/8 inch Record cutter blade. All other dimensions are the same.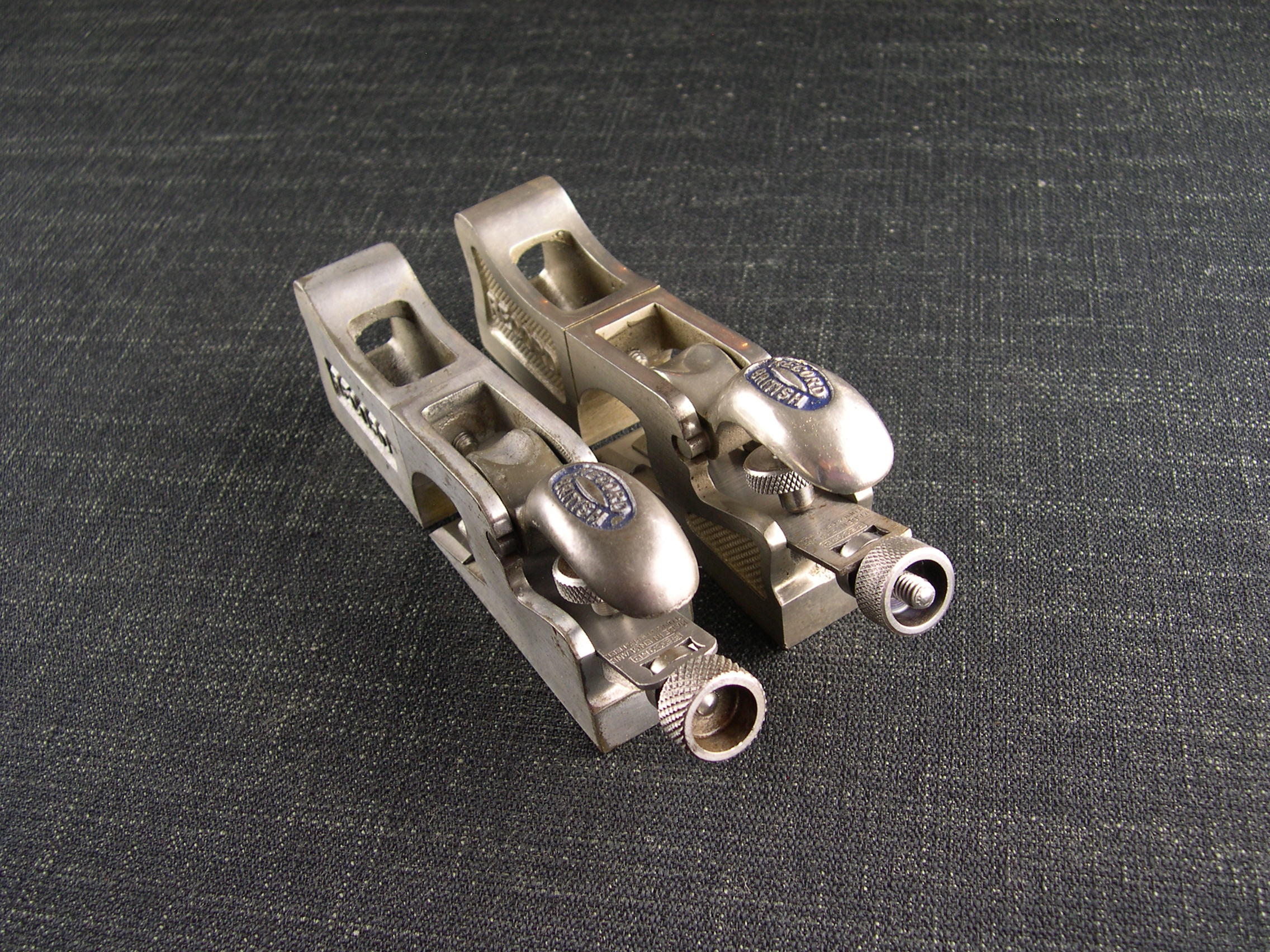 The standard Record 311 has the Preston style recessed checkered areas but this one has cleaner lines, possibly reflecting the popular 'Art Deco' style of the time.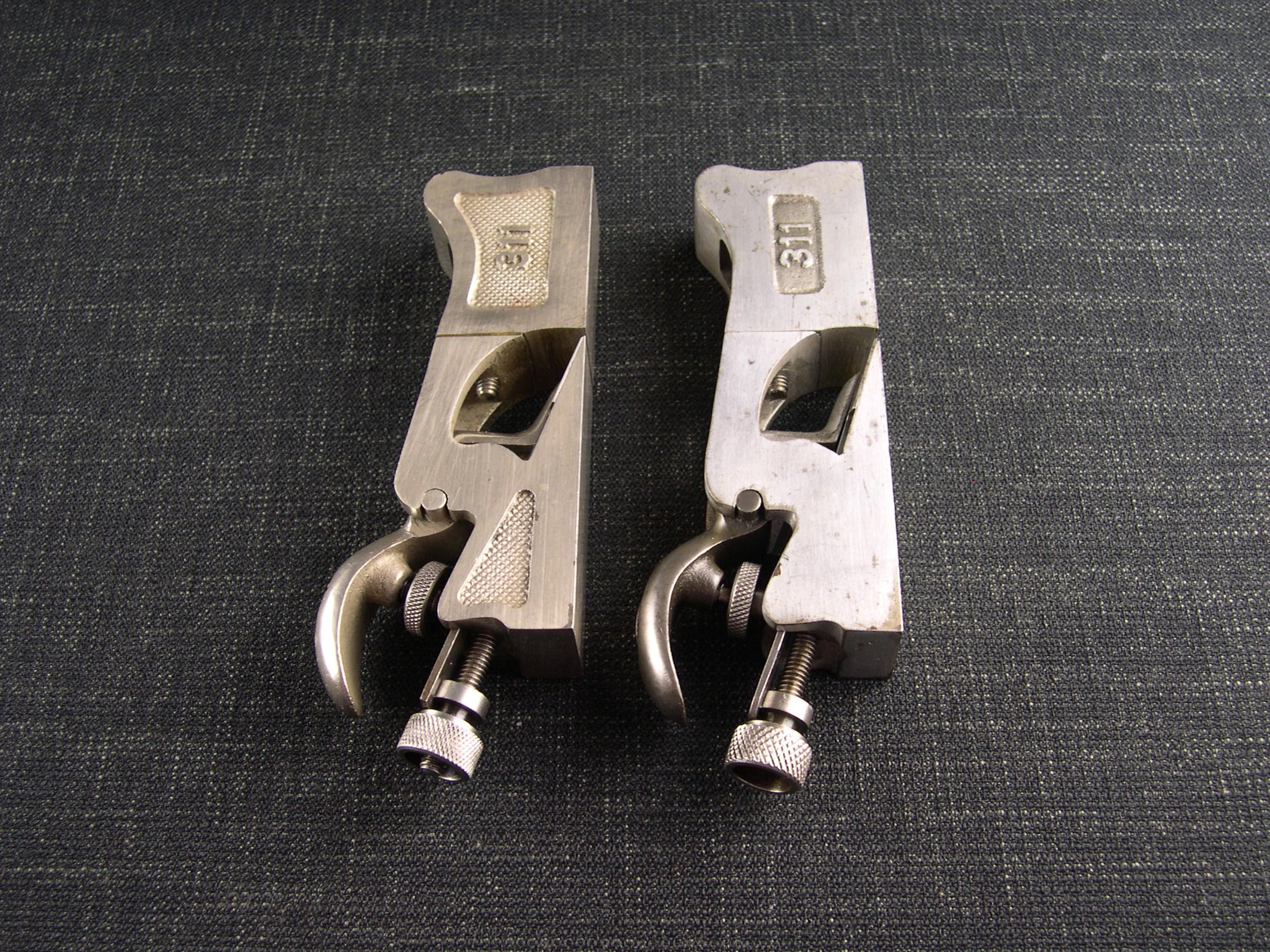 Unfortunately the bull nose section is missing but this 311 has certainly been put to use and, whatever its history, is a facscinating and quite possibly unique example of the Record 311.
Enjoy the photographs.
Robert Leach
OLD HAND TOOLS