Sheard, Binnington & Co Cabinet Makers Chest
30th March 2020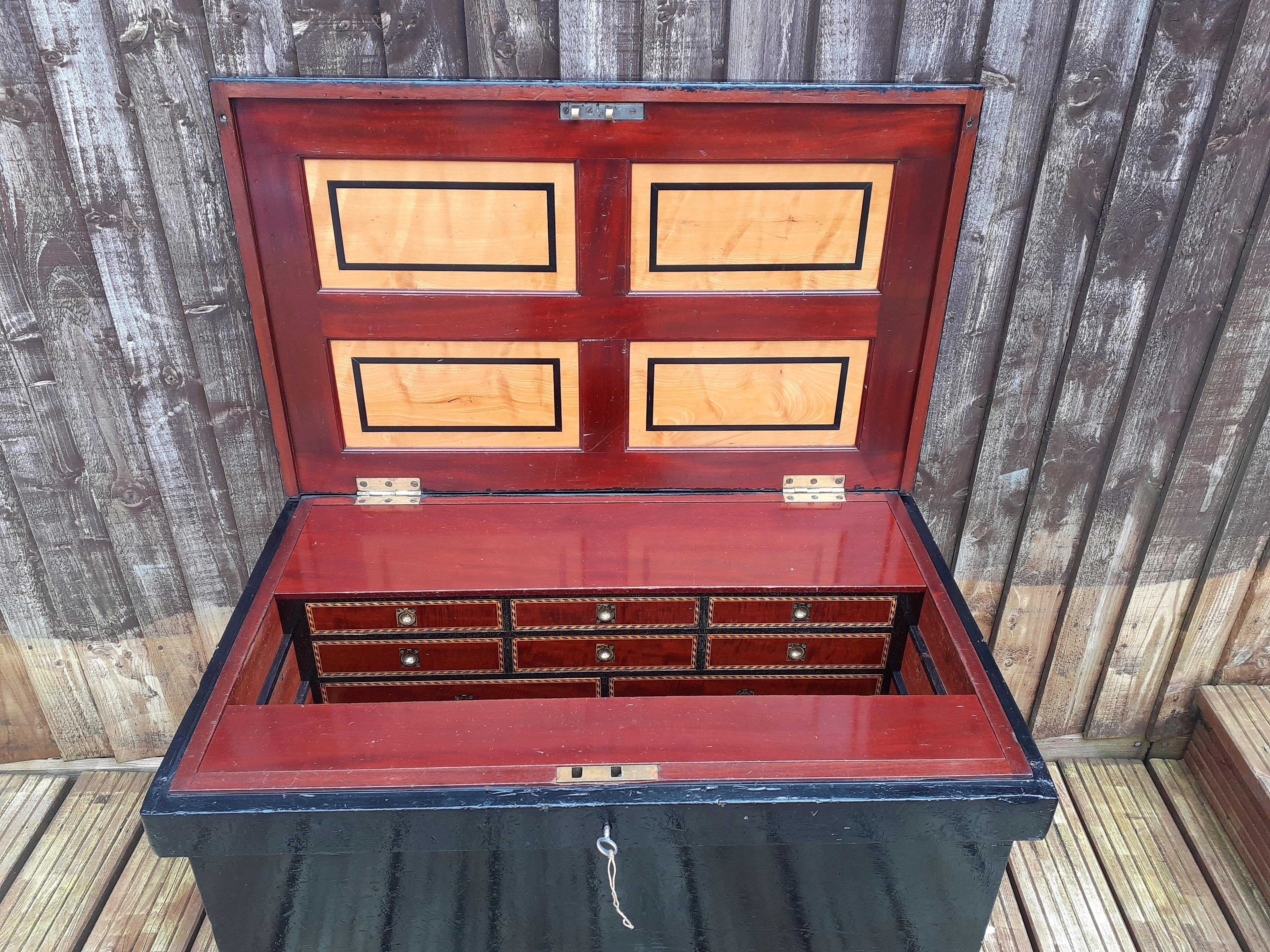 This wonderful chest came from the Binnington cabinet making family of SHEARD, BINNINGTON & CO, Doncaster, South Yorkshire. Please see further down this blog for a brief history of the company.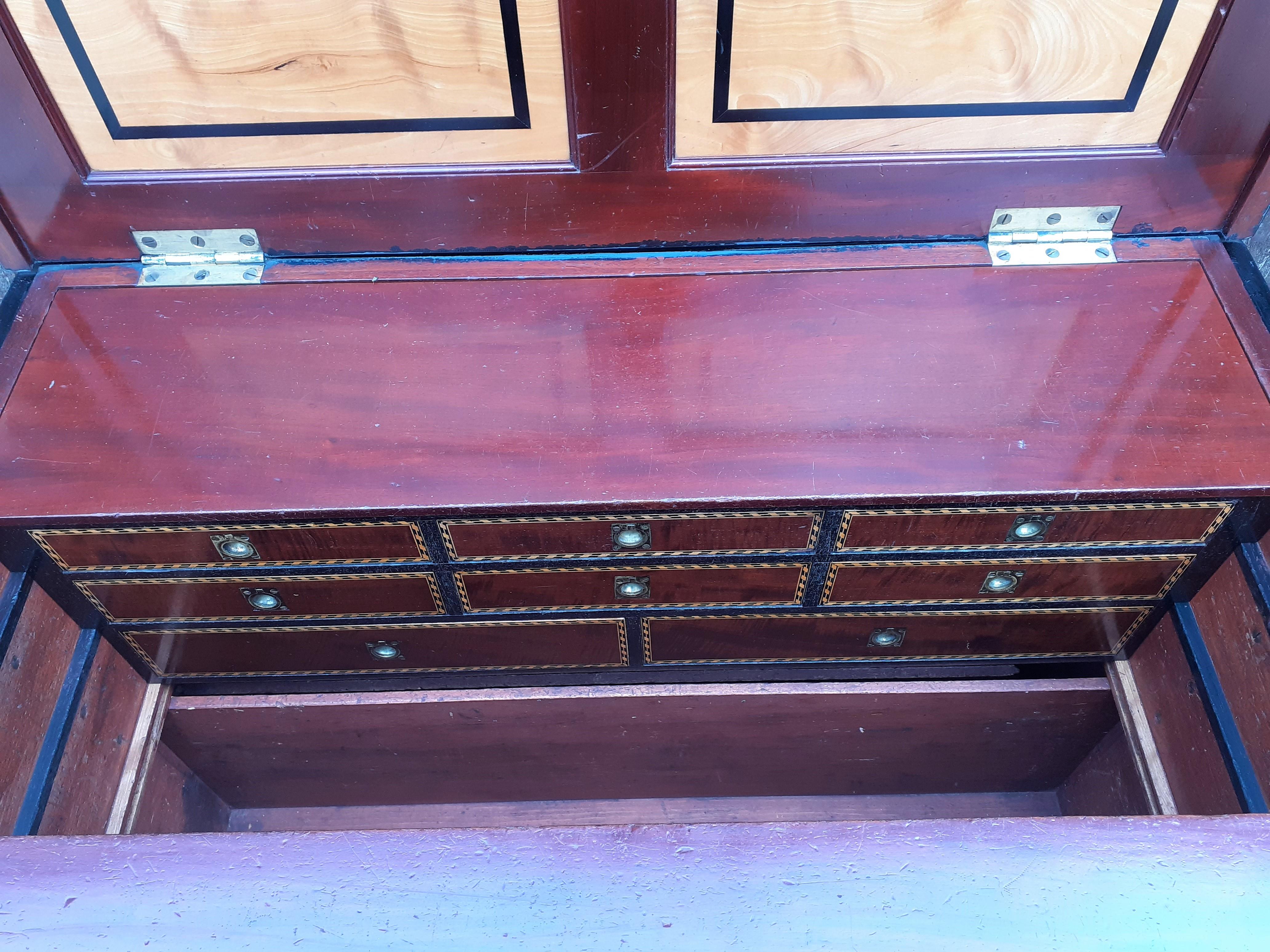 The 34" x 21" x 223/4" high dovetail construction lockable painted pine chest has a panelled lid and mahogany interior with ebony and satin wood detail.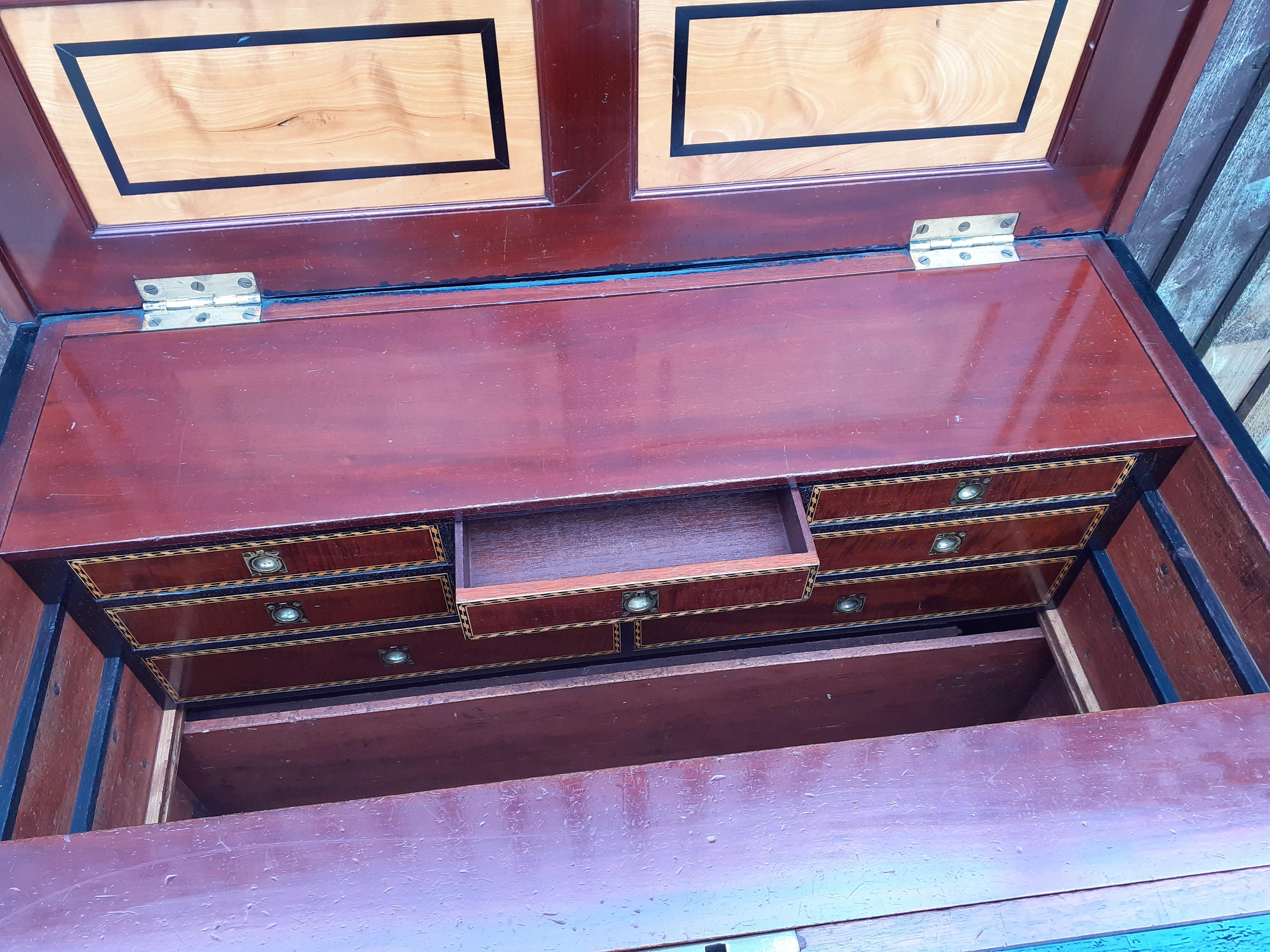 The bank of eight dovetailed drawers have marquetry inlay banding, brass pulls and glide on solid ebony runners.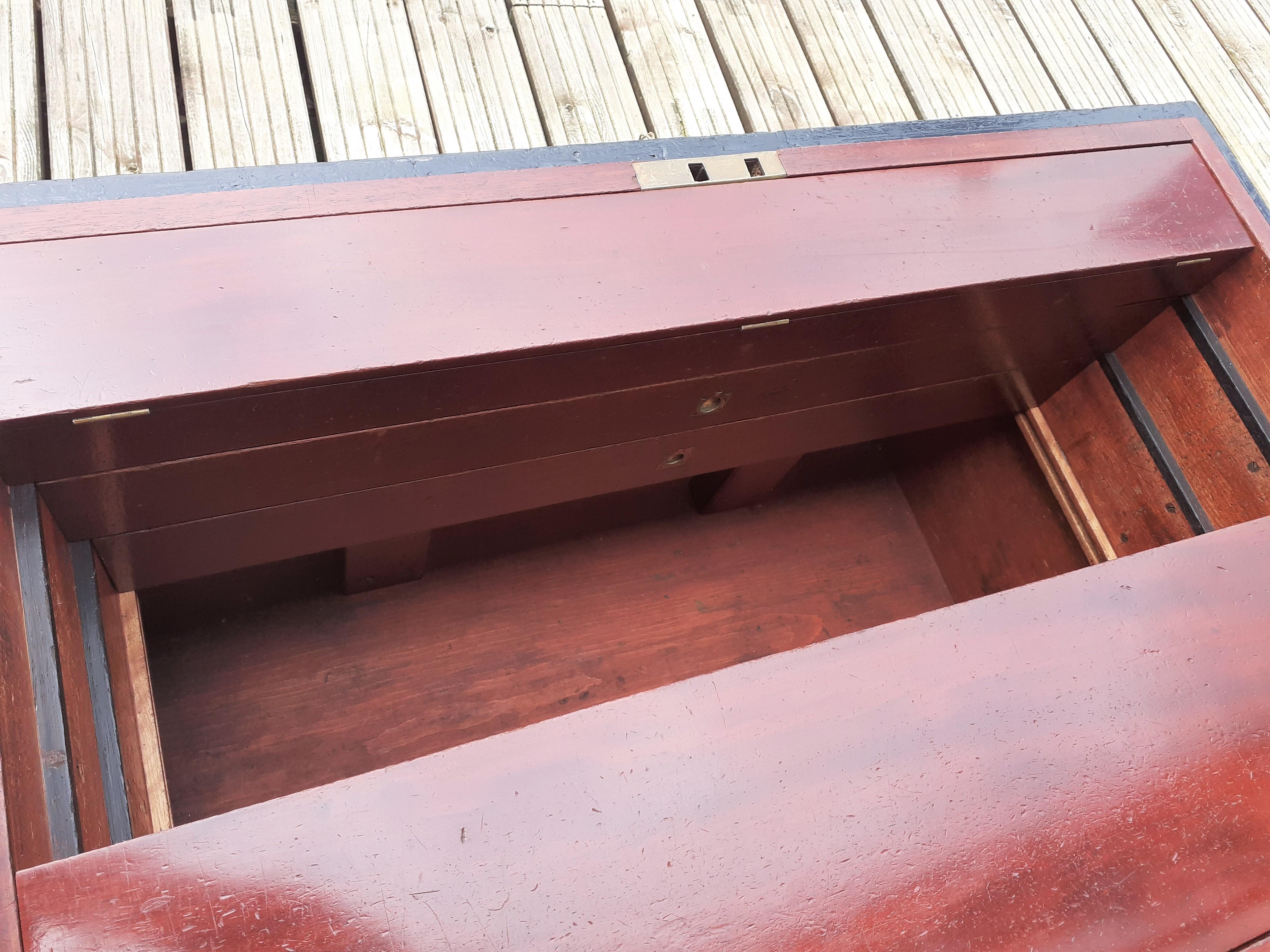 Three sliding trays, moulding plane well with sliding cover and slots for two large saws. This chest came with a variety of tools, some stamped with the 'S.B & Co' company mark and the majority marked 'F.BINNINGTON' or 'H.BINNINGTON'. Most of the 50+ moulding planes are by Thomas Turner of Sheffield or Varvill of York with the Varvill planes being purchased from tool merchant GP Preston of Sheffield and Doncaster.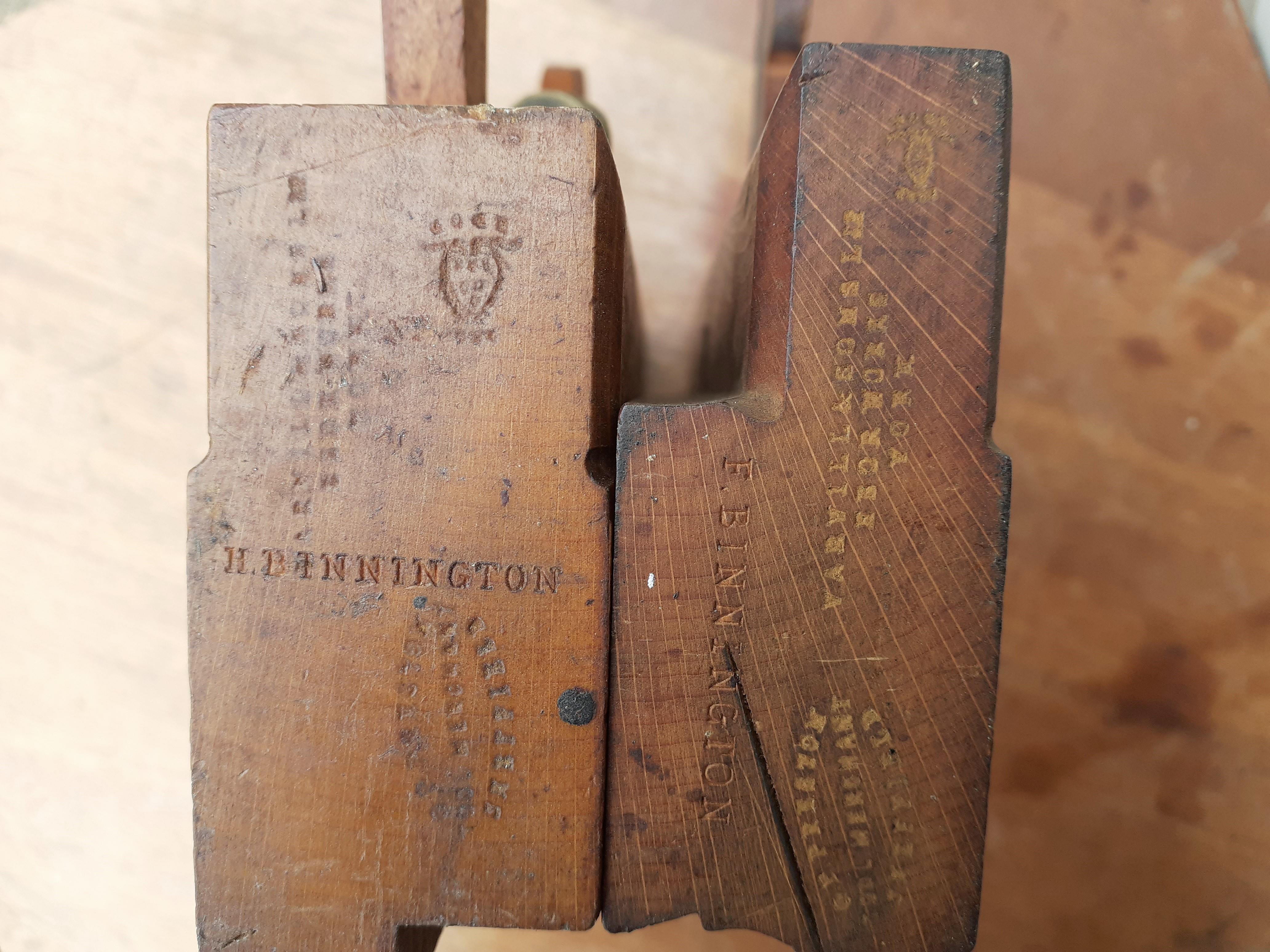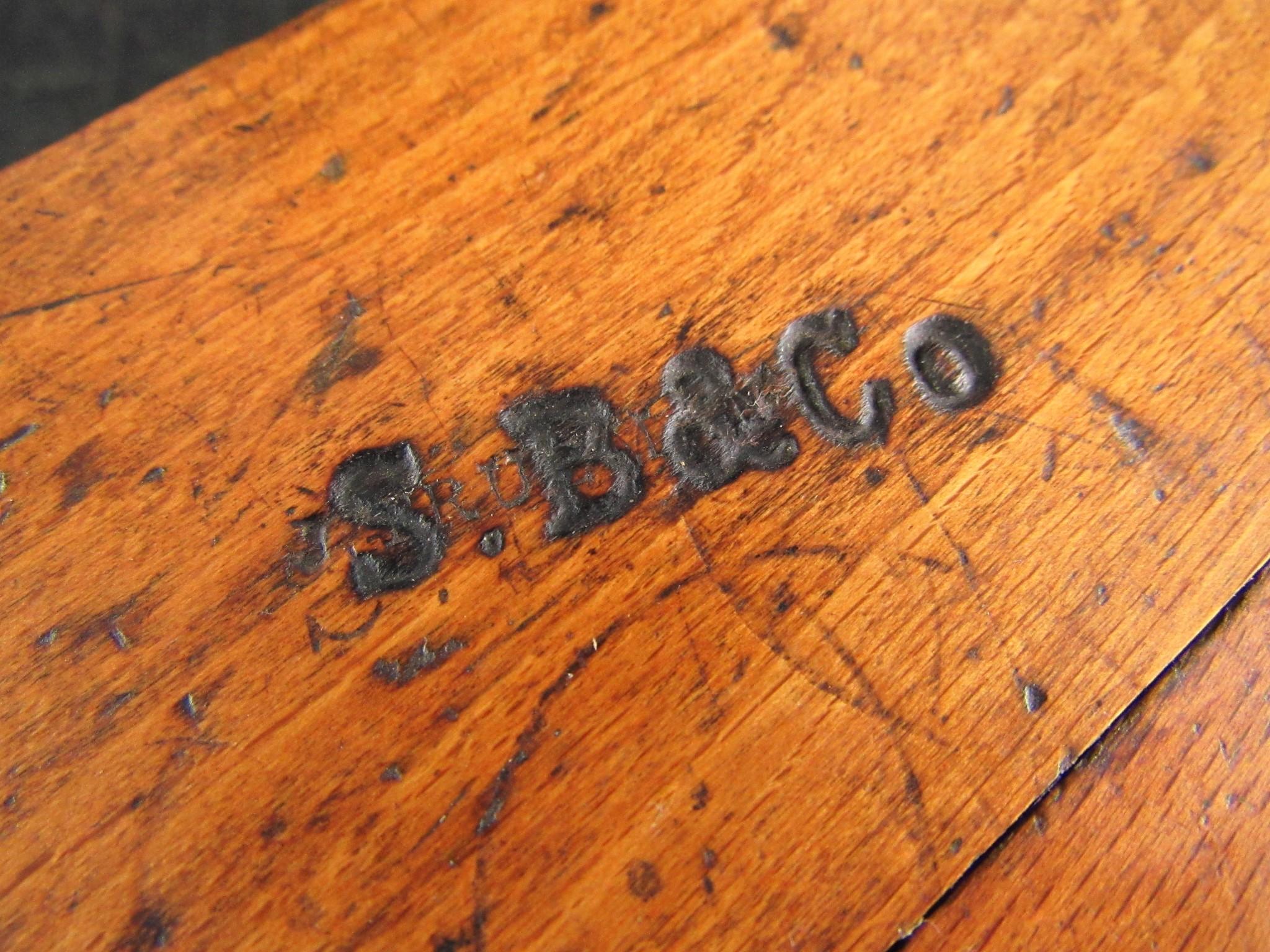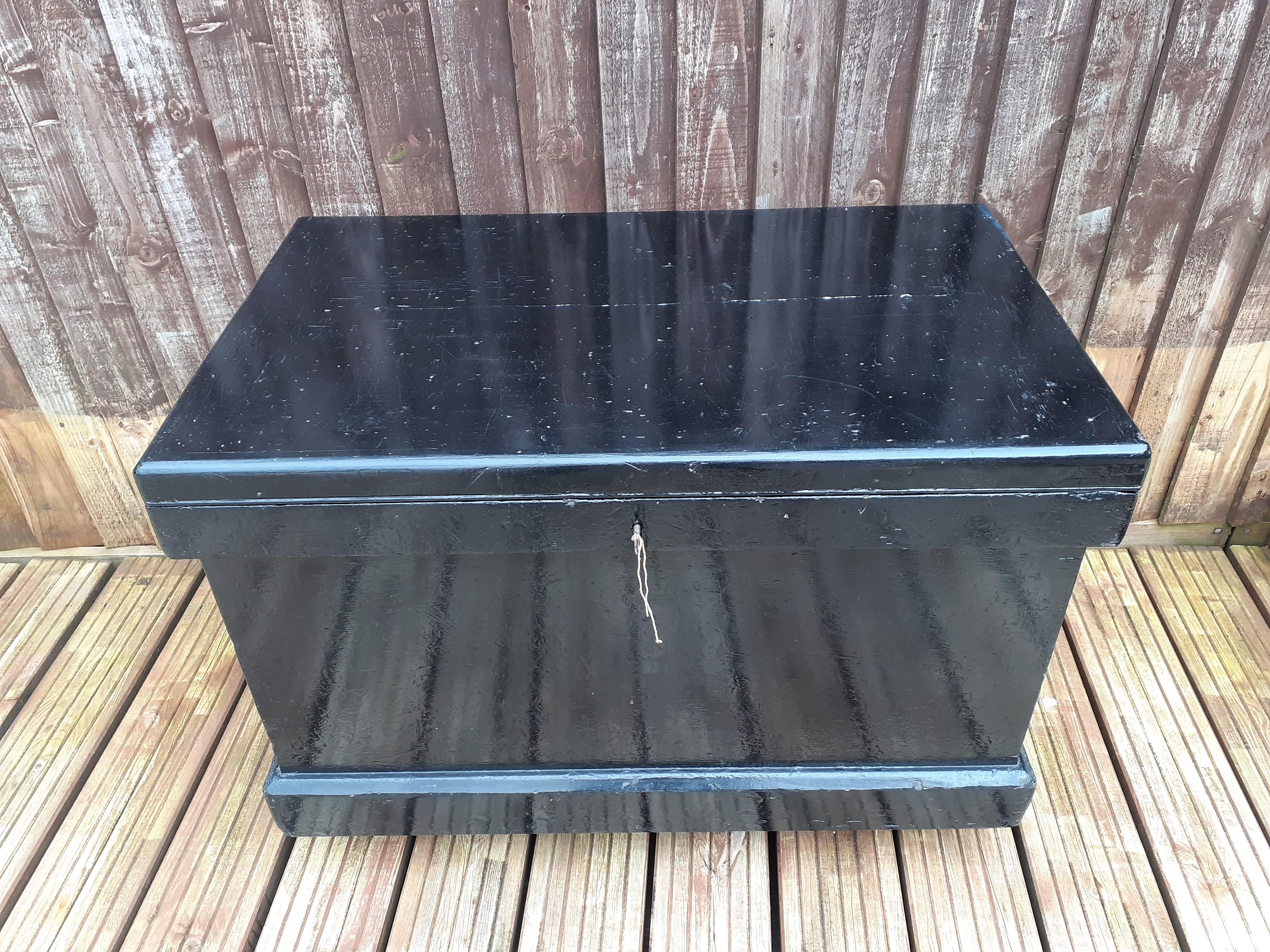 A high quality chest with excellent provenance.
SHEARD, BINNINGTON & CO - A Brief History
A Mr John Mawe, furnisher, draper and wine merchant, founded his company in the early years of the 19th century. After disposing of the wine business his son William began to develop the furniture business with Henry Binnington, a local cabinet maker. The business became a thriving success.
William Mawe retired in 1884 but retained an interest and entered into a partnership with two former apprentices, the now workshop manager Henry Binnington, Junior, and George Sheard the furnishing department manager.
In 1885 the business became SHEARD, BINNINGTON & CO with George Sheard responsible for sales, organisation and administration and Henry Binnington for manufacturing, workshops and craftsmen.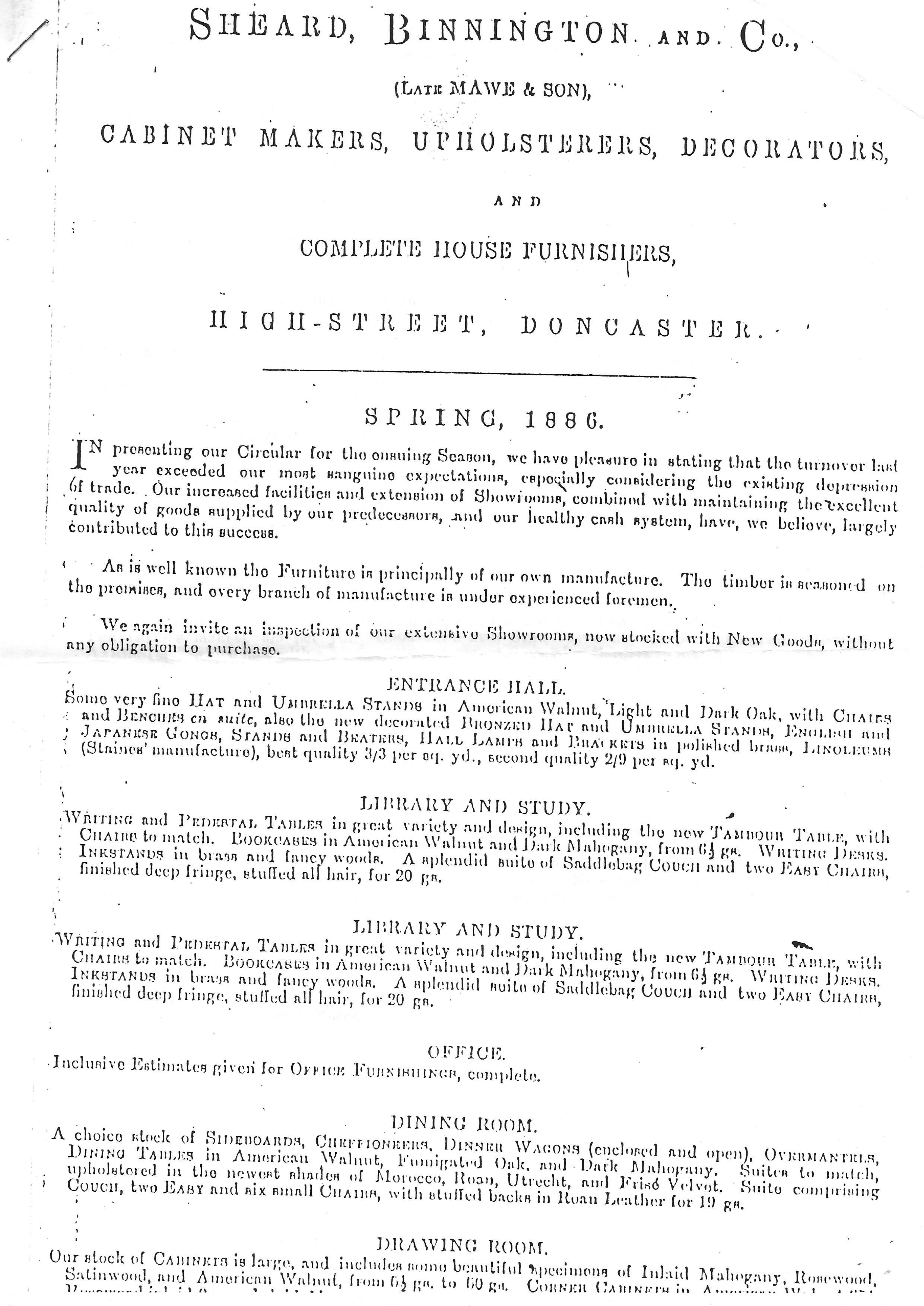 By the beginning of the 20th century SHEARD, BINNINGTON & CO were described as cabinet makers, upholsterers, bedding manufacturers, furniture removers & storers, house furnishers, ironmongers, painters & paper hangers, timber merchants, auctioneers & valuers and undertakers.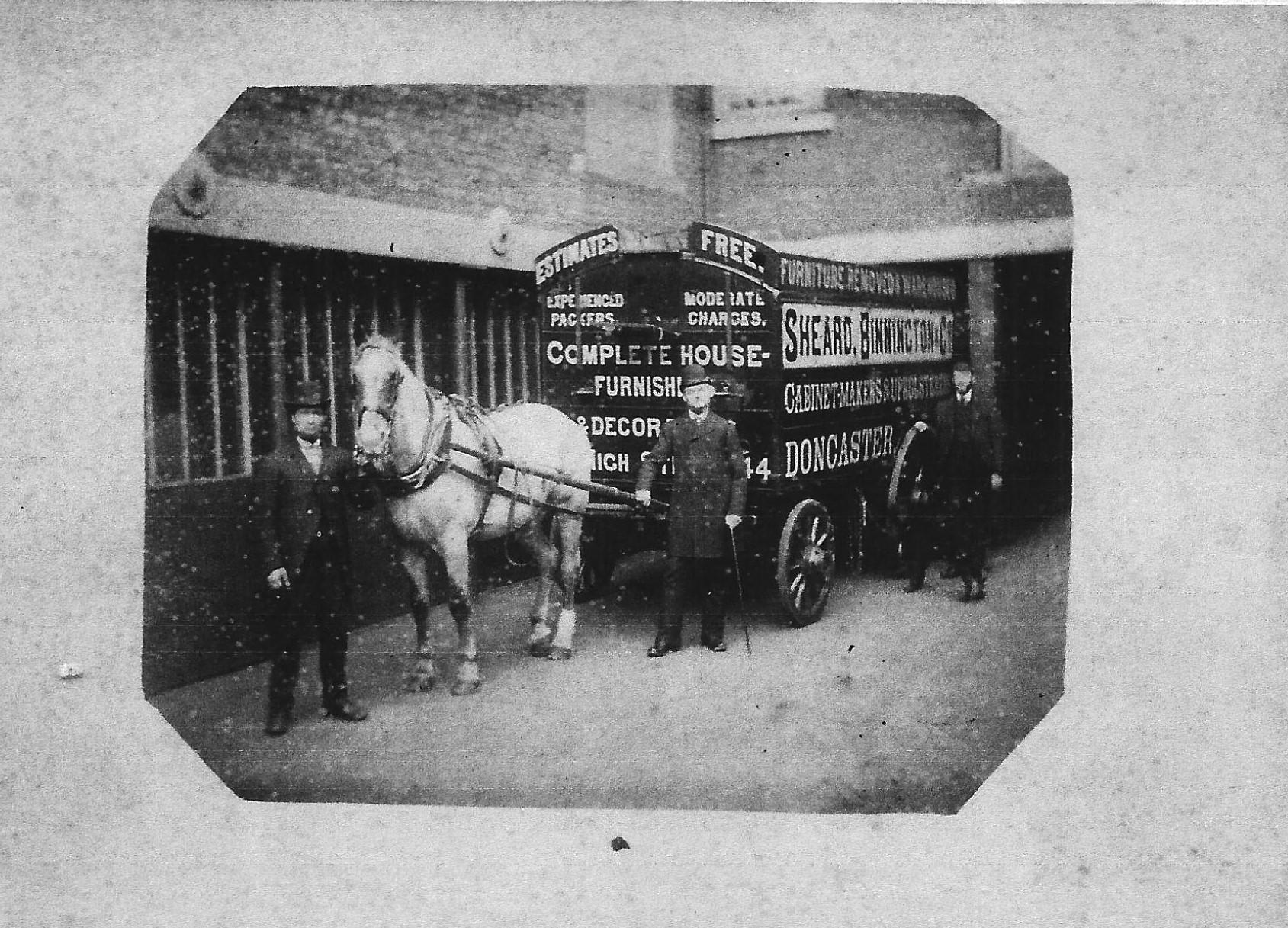 They employed over 150 people and had special showrooms for club, hotel, institution and church furniture. Their reputation spread well beyond Doncaster and Yorkshire with orders coming from all over the country.
George Sheard died in 1904 and another employee, Mr EJ Paterson Bone, became a partner one year later. George's son Arthur returned to the business in 1909 after gaining experience in Leicester, London and Edinburgh. Henry Binnington, Jnr, retired in 1911 and was replaced by his son Frederick.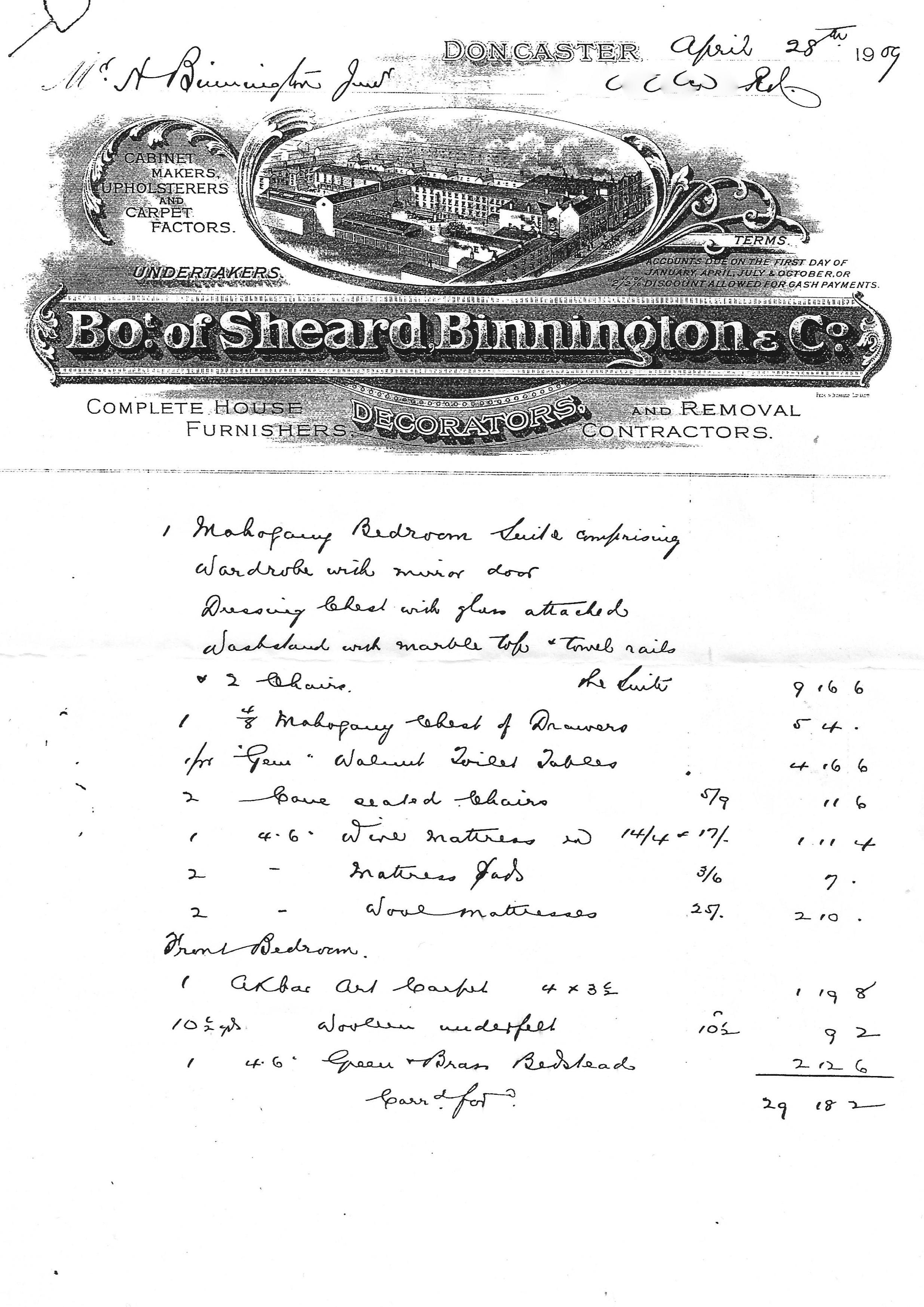 Both Arthur and Frederick enlisted at the outbreak of the First World War in 1914 with Arthur joining the York & Lancaster Regiment and Frederick the Royal Navy Air Service. Arthur was killed in action bringing the Sheard family connection with the business to an end.
After the war Frederick entered into a partnership with Mr Paterson Bone which lasted until both men died in 1936.
Although Frederick's two brothers, Henry and Albert, never became partners in the business they both worked for the company until their retirement in 1937.
In 1953 SHEARD, BINNINGTON & CO were bought by Harrison Gibson Ltd who, in turn, were taken over by Eyres Ltd of Chesterfield and Worksop in 1970.
Henry's son Harry, another Binnington cabinet maker, continued to be employed in the business until his retirement in 1977.
A quick online search will bring up some examples of SHEARD, BINNINGTON & CO furniture and is well worth a look.
Enjoy the photos.
Robert Leach
OLD HAND TOOLS