SMITH & CARPENTER Transitional Plane
30th July 2022
An interesting and rare American patent transitional jointer plane by F SMITH and I CARPENTER of Lancaster, Pennsylvania.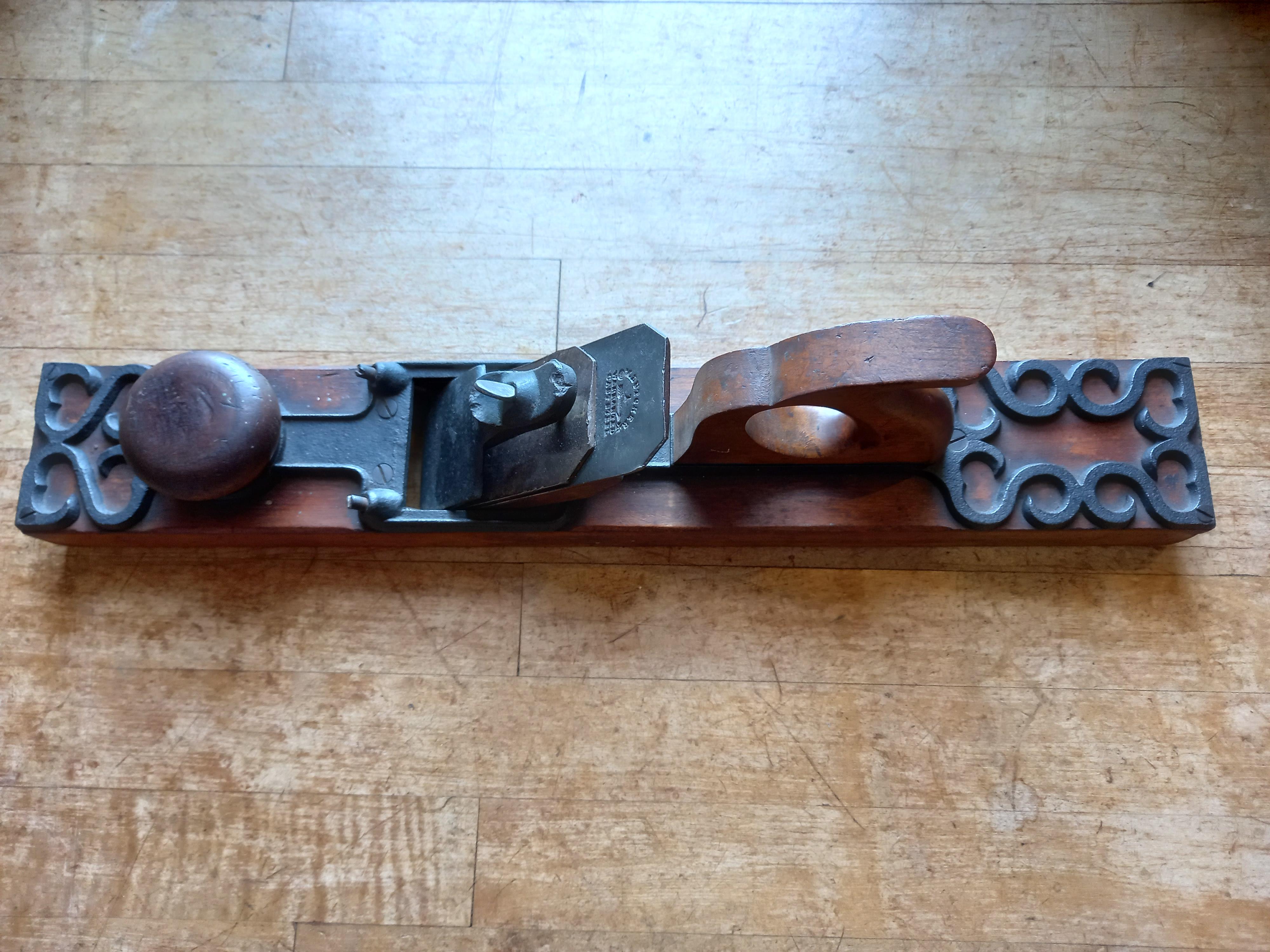 Apart from an image in Roger Smith's Patented Transitional & Metallic Planes in America, volume 2, we are struggling to find much information relating to this plane.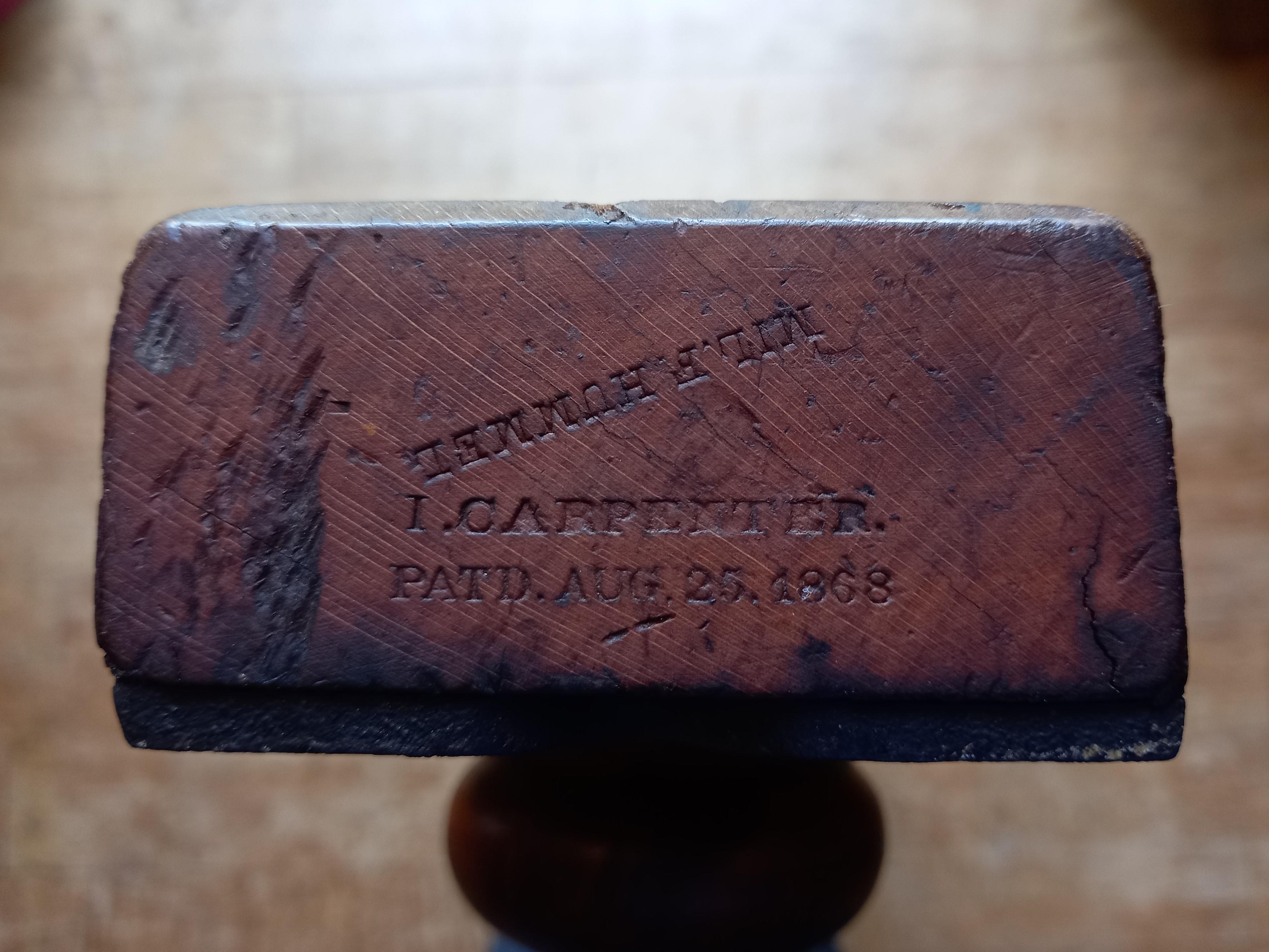 Only marked with 'I.CARPENTER PATD.AUG.25.1868' on the toe however the patent record for a similar but smaller transitional plane includes F SMITH also.
The scroll style ironwork is very attractive and appears to be unique to this plane.
Fitted with a William Butcher (Sheffield, England) blade iron, irons and other edge tools by this maker appear quite frequently in the US so Butcher must have had a sizeable export operation.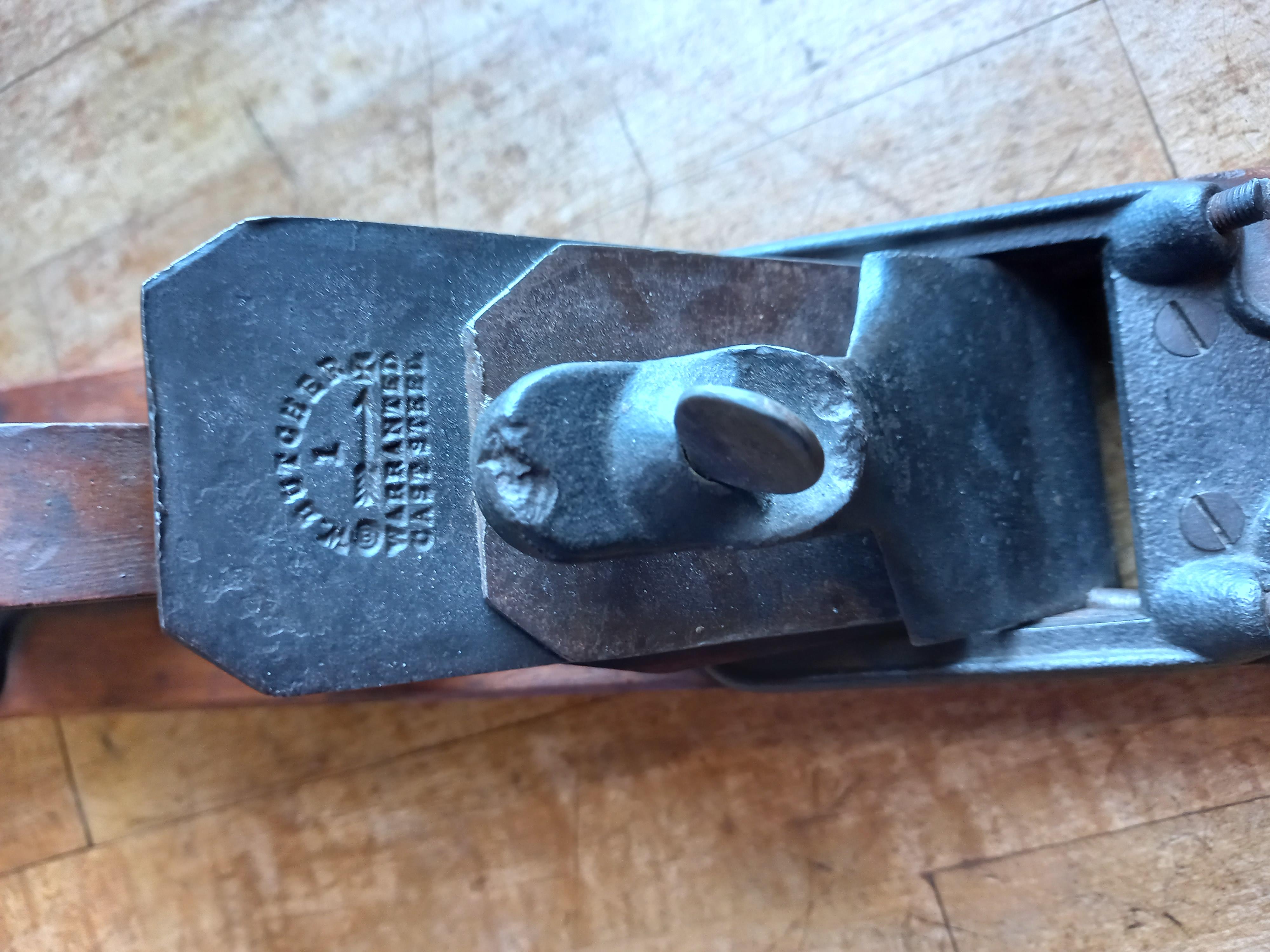 Two grub screws and the thumb screw fix the cap in place.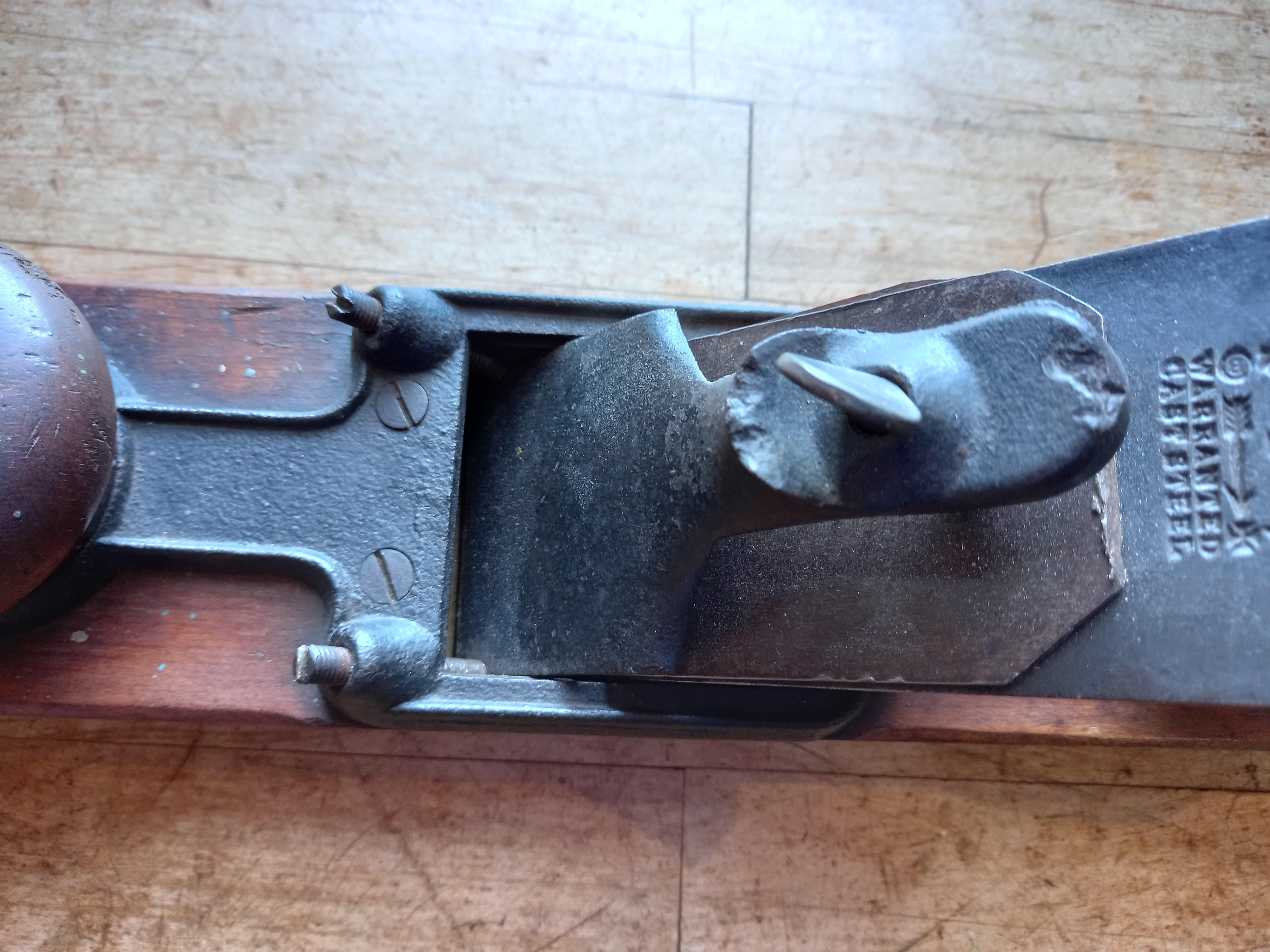 This jointer plane is 22 1/4 inches in length and 3 3/8" wide.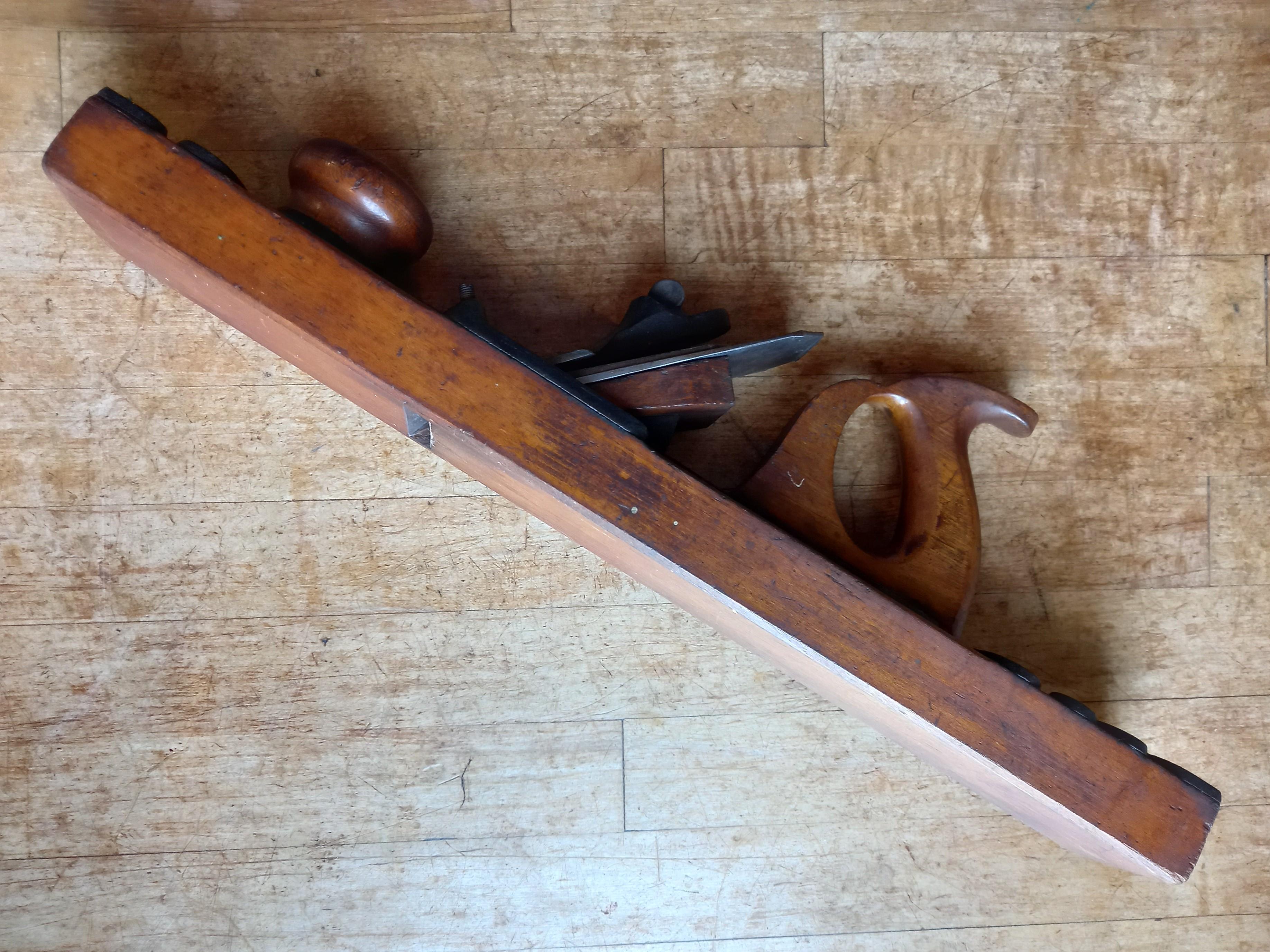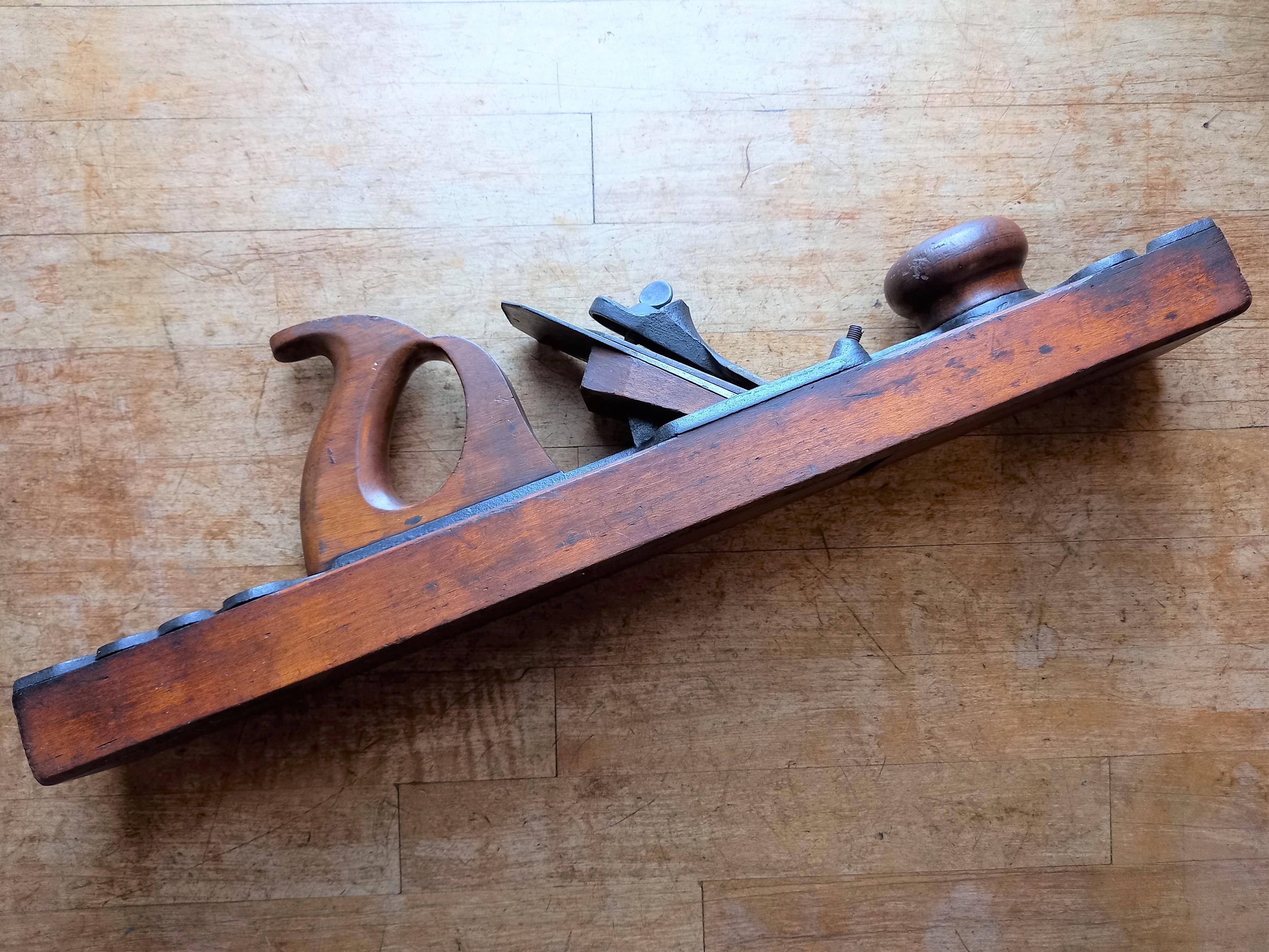 A wonderful example, now part of a private collection here in the UK.
Enjoy the photos.
Robert Leach
OLD HAND TOOLS