SPIERS Jointer Plane
27th October 2015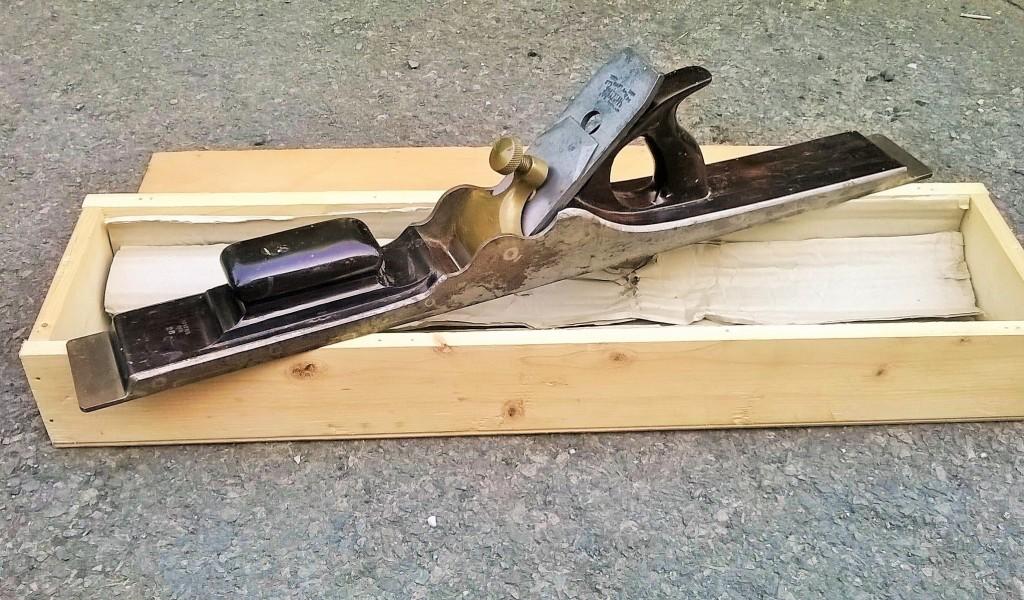 A wonderful little used 28 inch dovetailed SPIERS jointer plane, from a private collection.
With only minor surface rust and a few paint splashes this plane is in excellent condition with the majority of the original finish on the rosewood infill still intact.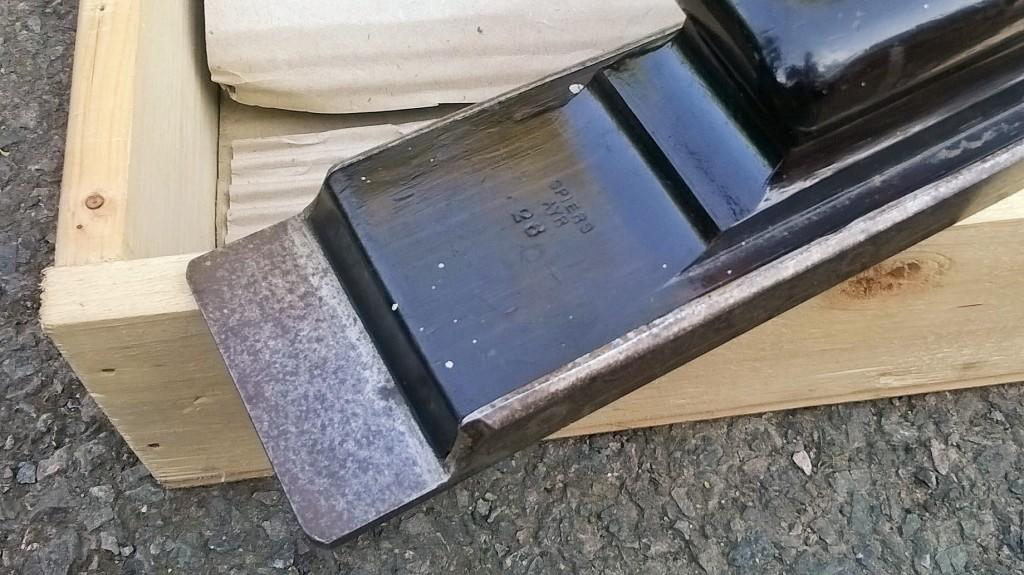 Pronounced extensions at the toe and heel, this plane has a very low and graceful profile. Stamped 'SPIERS AYR 28' near the toe.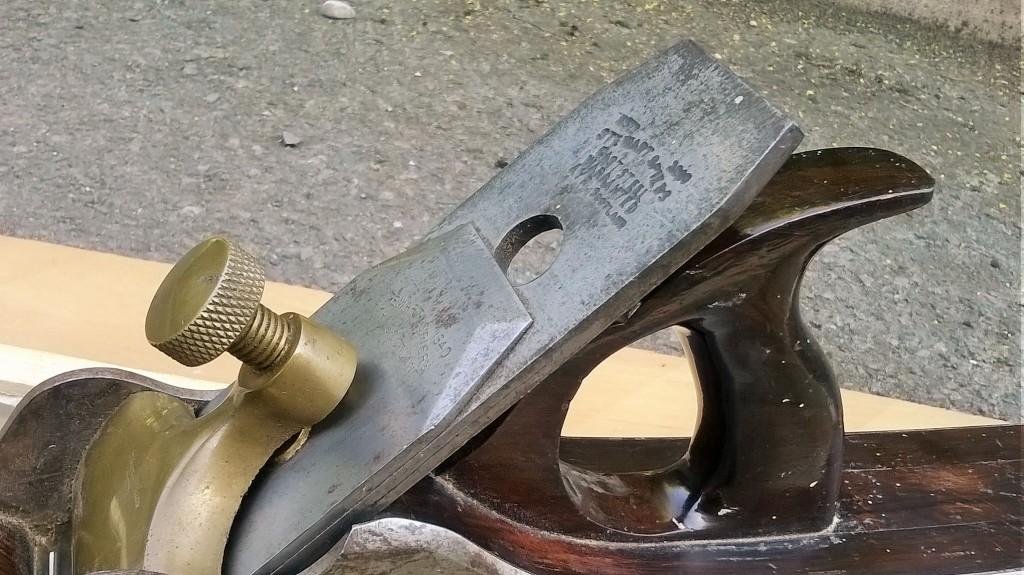 Fitted with a thick, laminated, 2.1/2 inch iron with matching cap iron, both carrying the STUART SPIERS marks. The gunmetal lever is marked 'STUART SPIERS REGD' in script.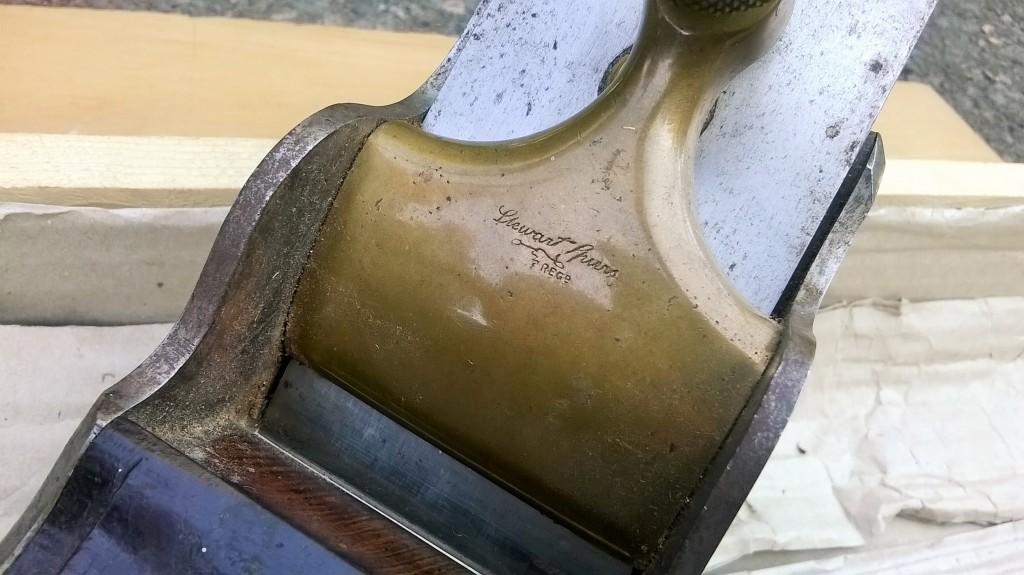 I have tried to find another example of such a long jointer by SPIERS, but with no luck so far. Could this one be unique?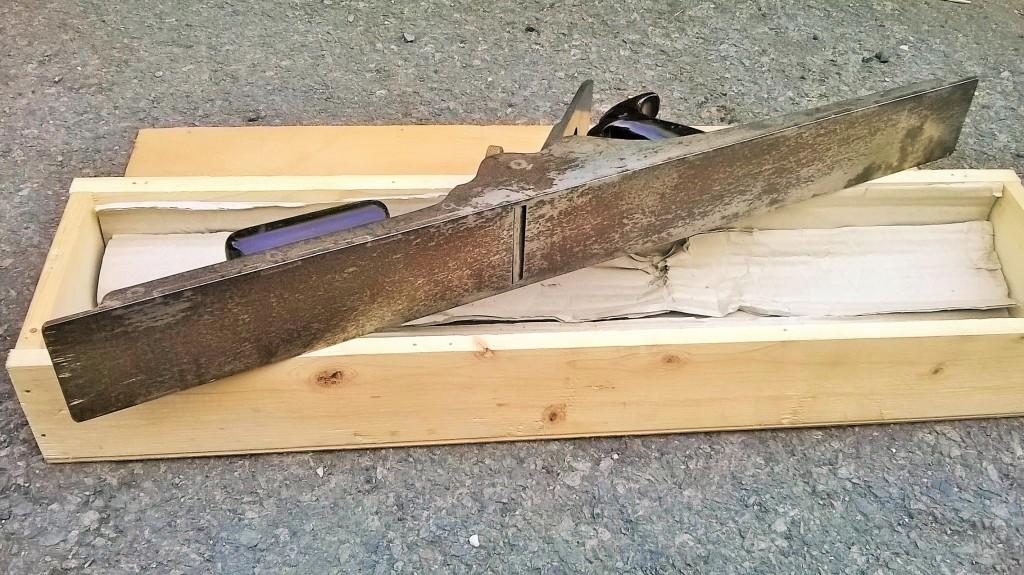 If you weren't already jealous of the owner of this fantastic plane, he explained that when found in the bottom of a tool chest, it was nestled next to a similarly good SPIERS mitre plane!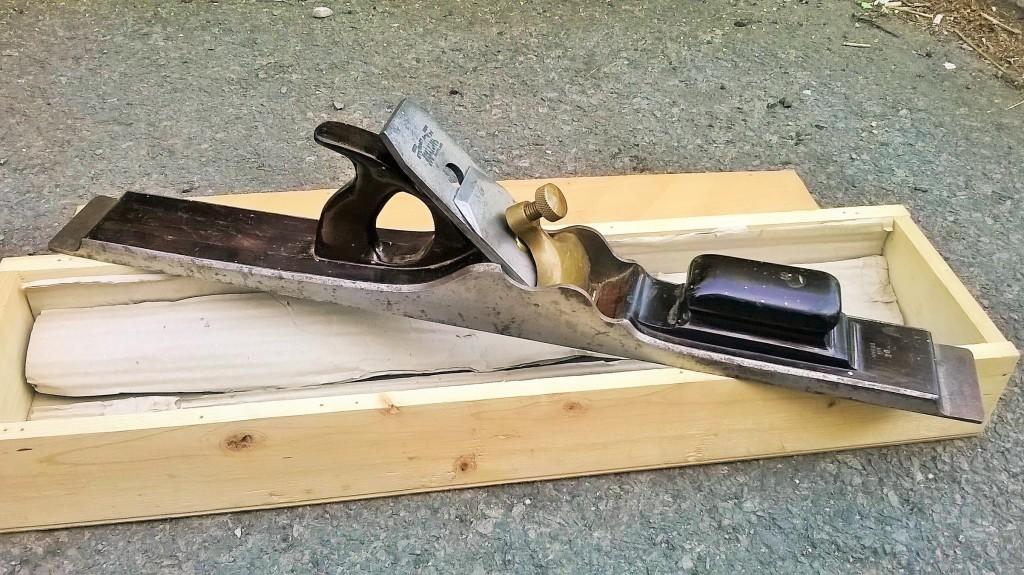 Enjoy the photographs.
Robert Leach
OLD HAND TOOLS