SPIERS Mitre Plane
7th June 2017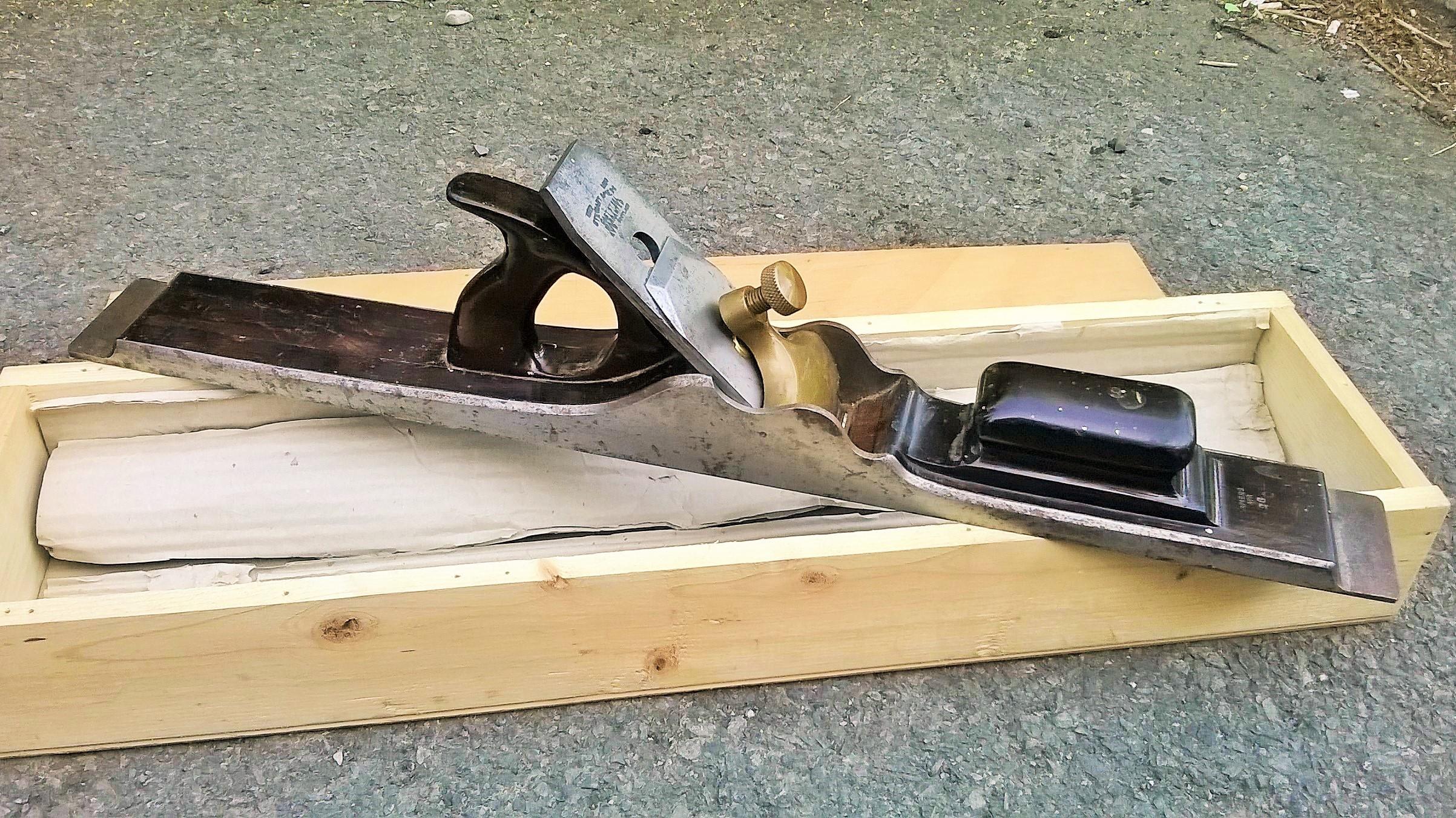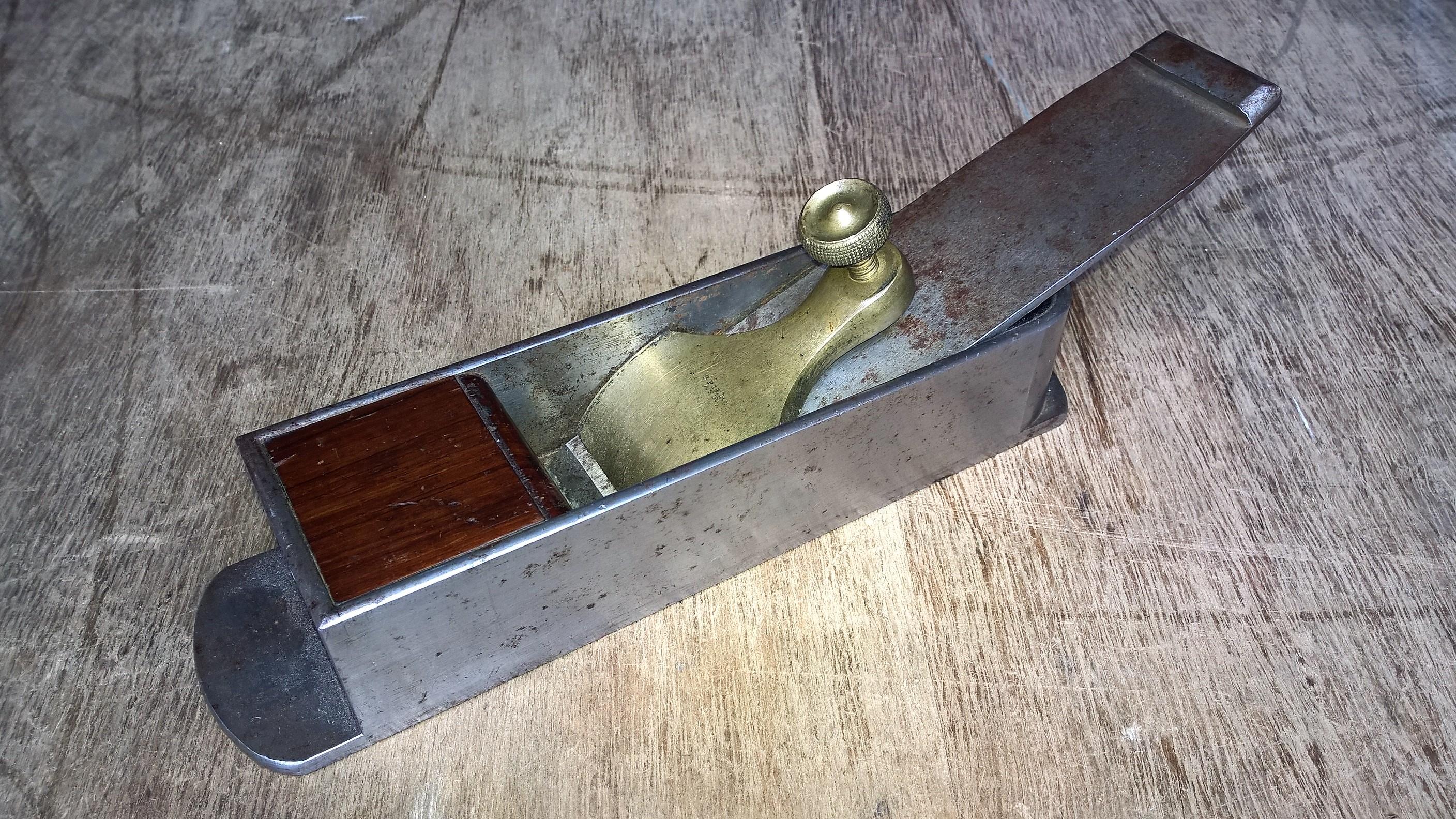 Back in October 2015 we published images of a wonderful little used 28 inch dovetailed jointer plane by SPIERS of Ayr, from a private collection.
The jointer was found in a tool chest in near original condition and the owner explained that a mitre plane was also in the chest.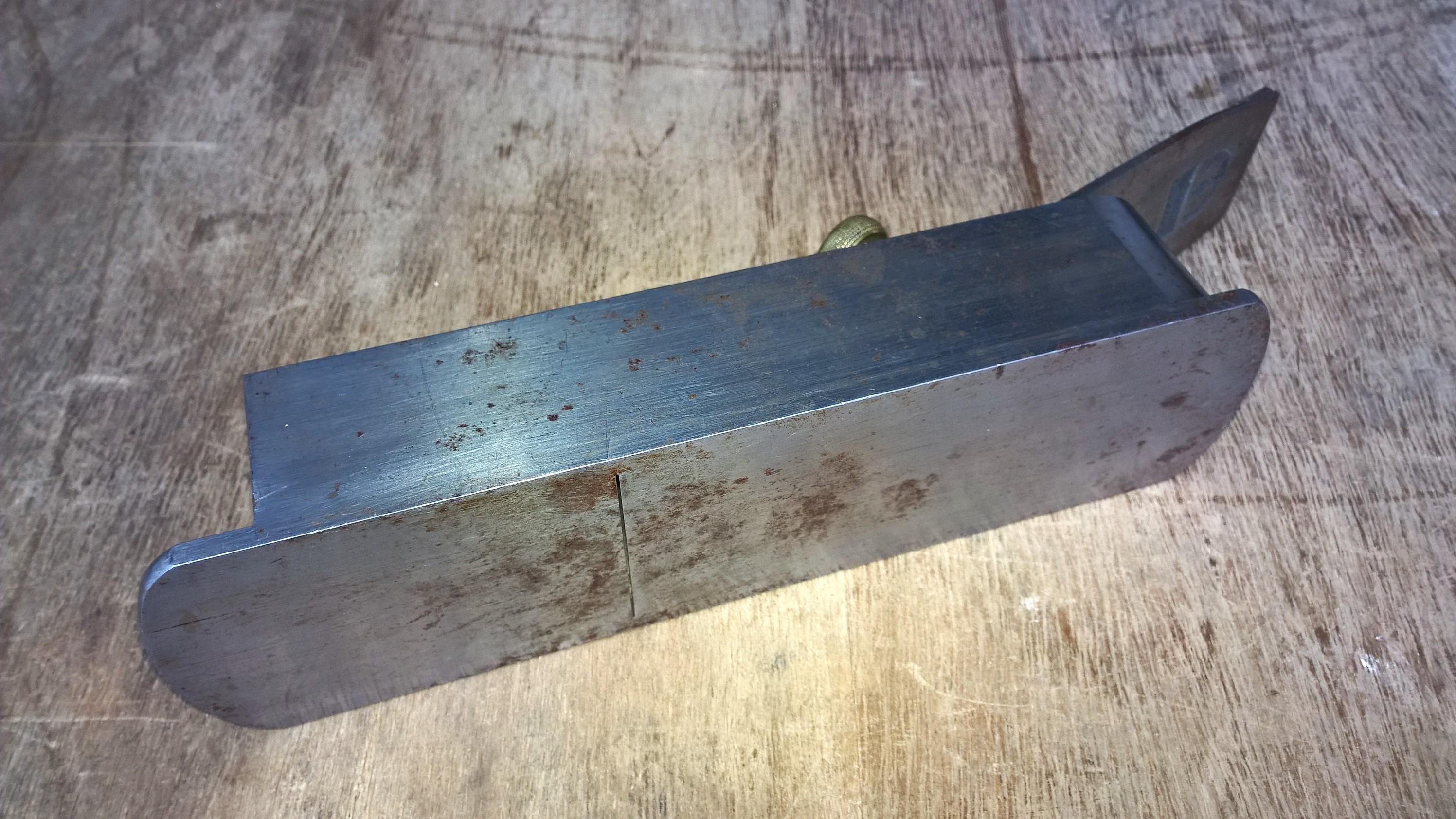 We are now able to share photos of said Spiers mitre plane. It is in great untouched condition and appears to have had very little use, just look at the mouth!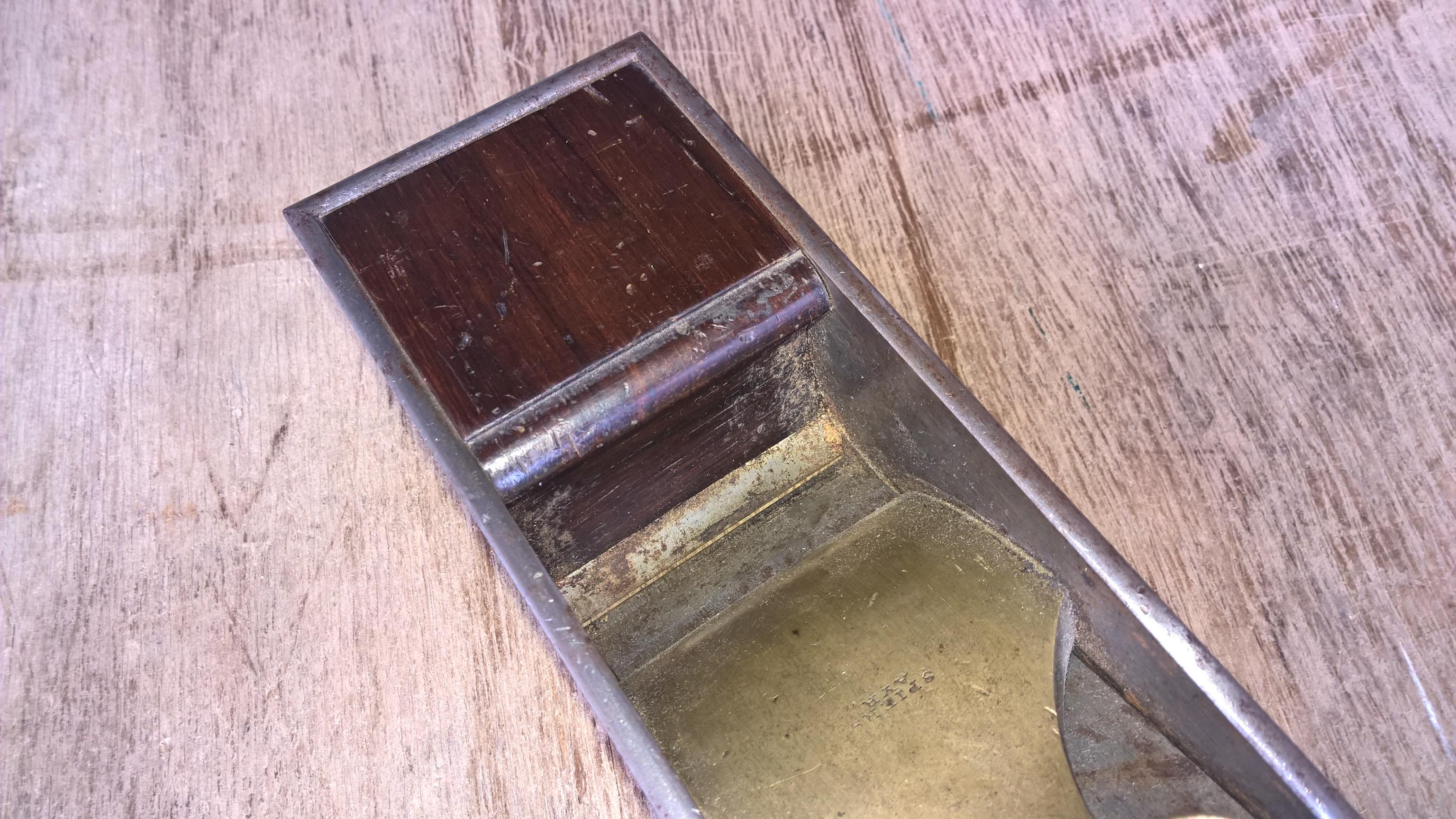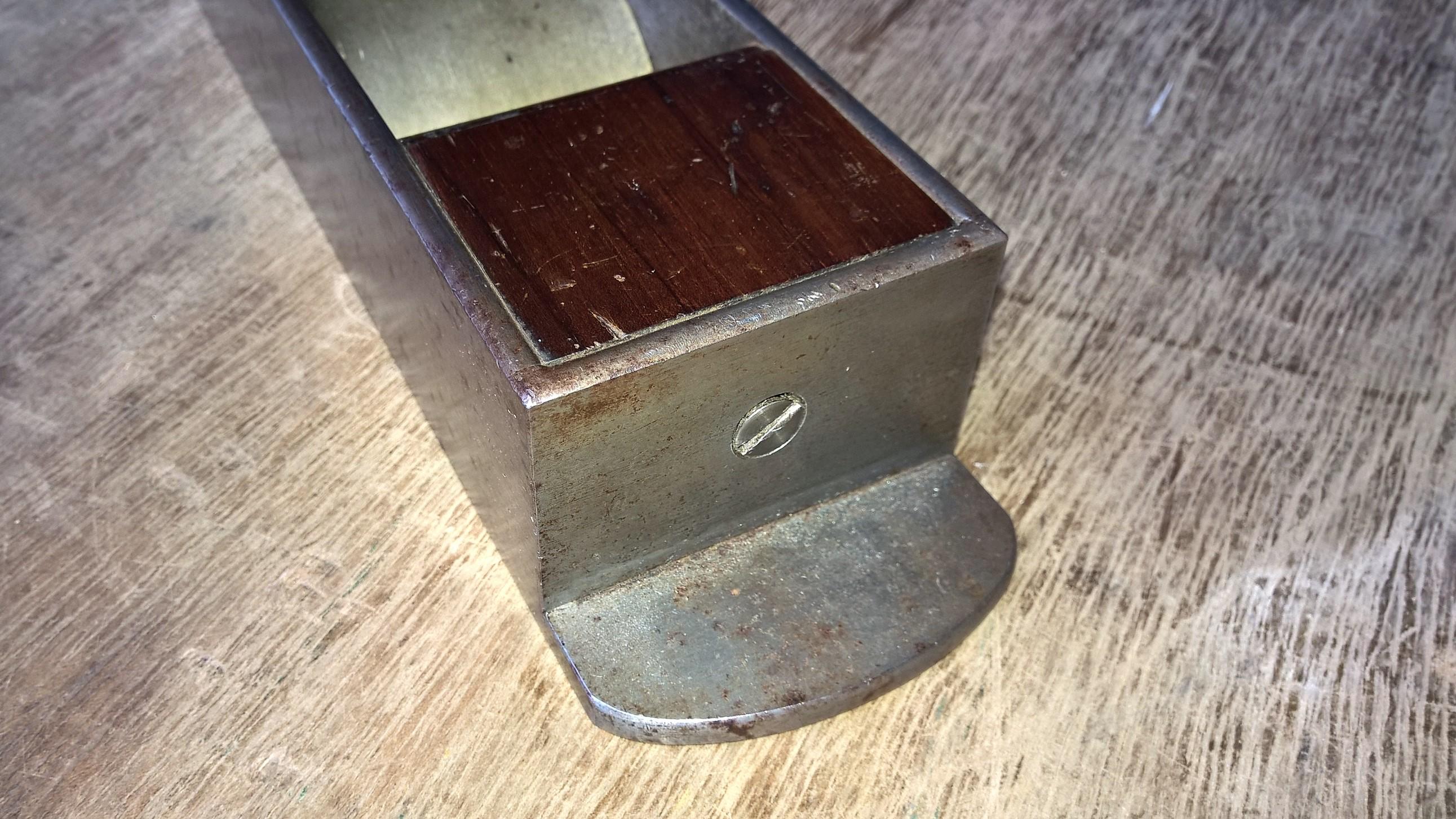 With rosewood infill and extended toe and heel, this mitre plane is 10 1/4 inches in overall length.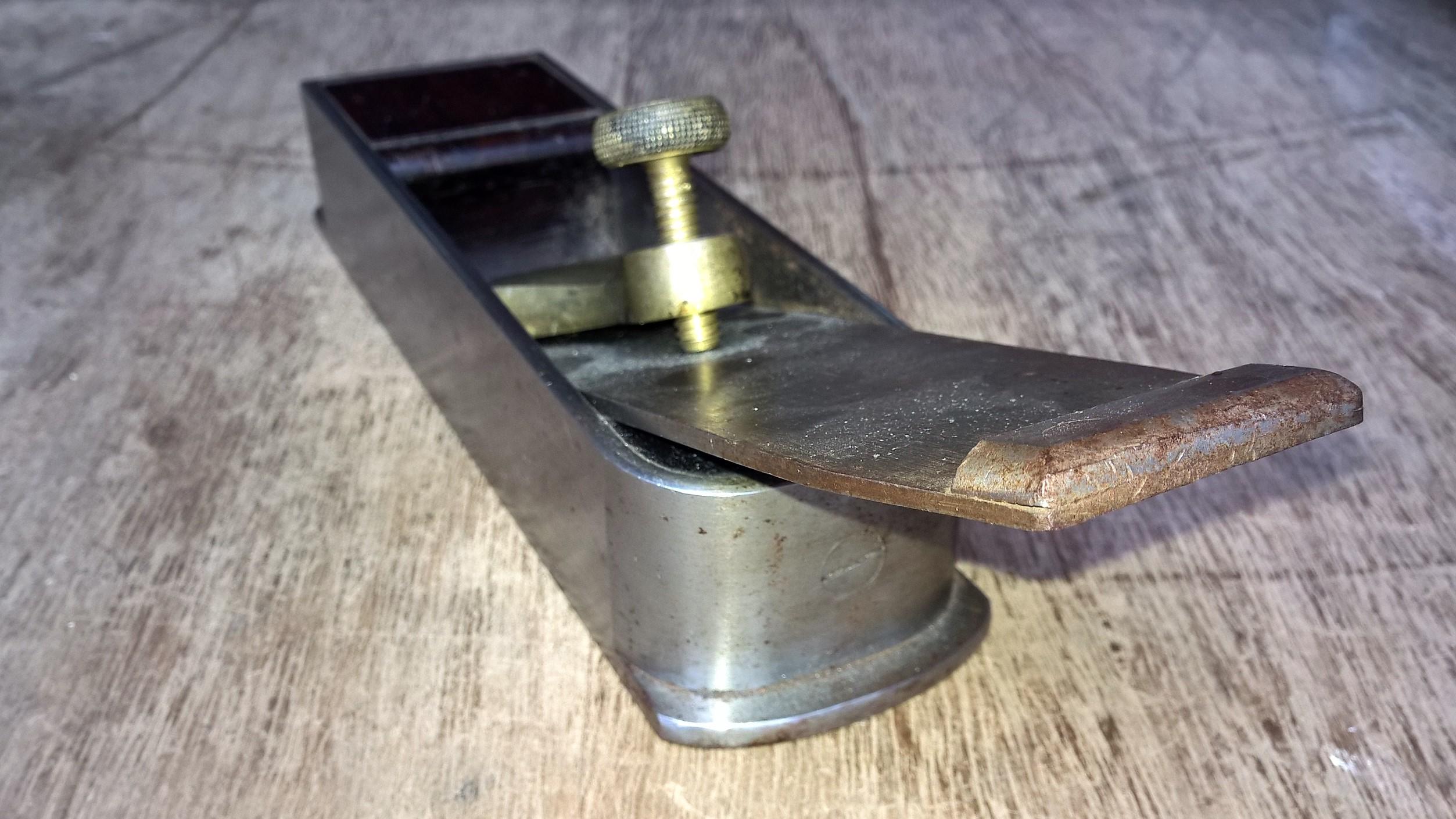 Fitted with its original 2 1/4 inch snecked iron by James Howarth.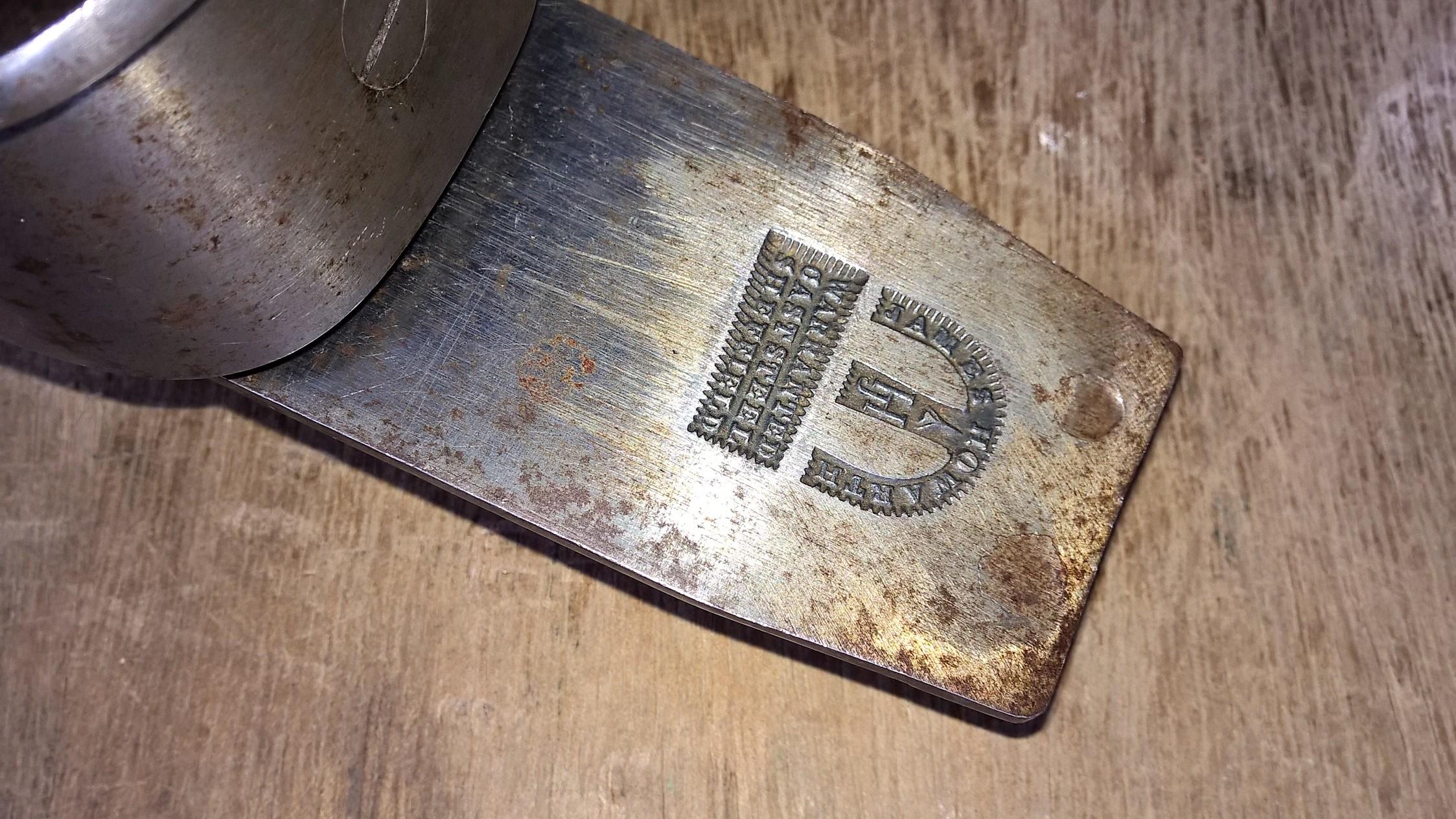 Possibly two of the best and most original SPIERS planes to survive.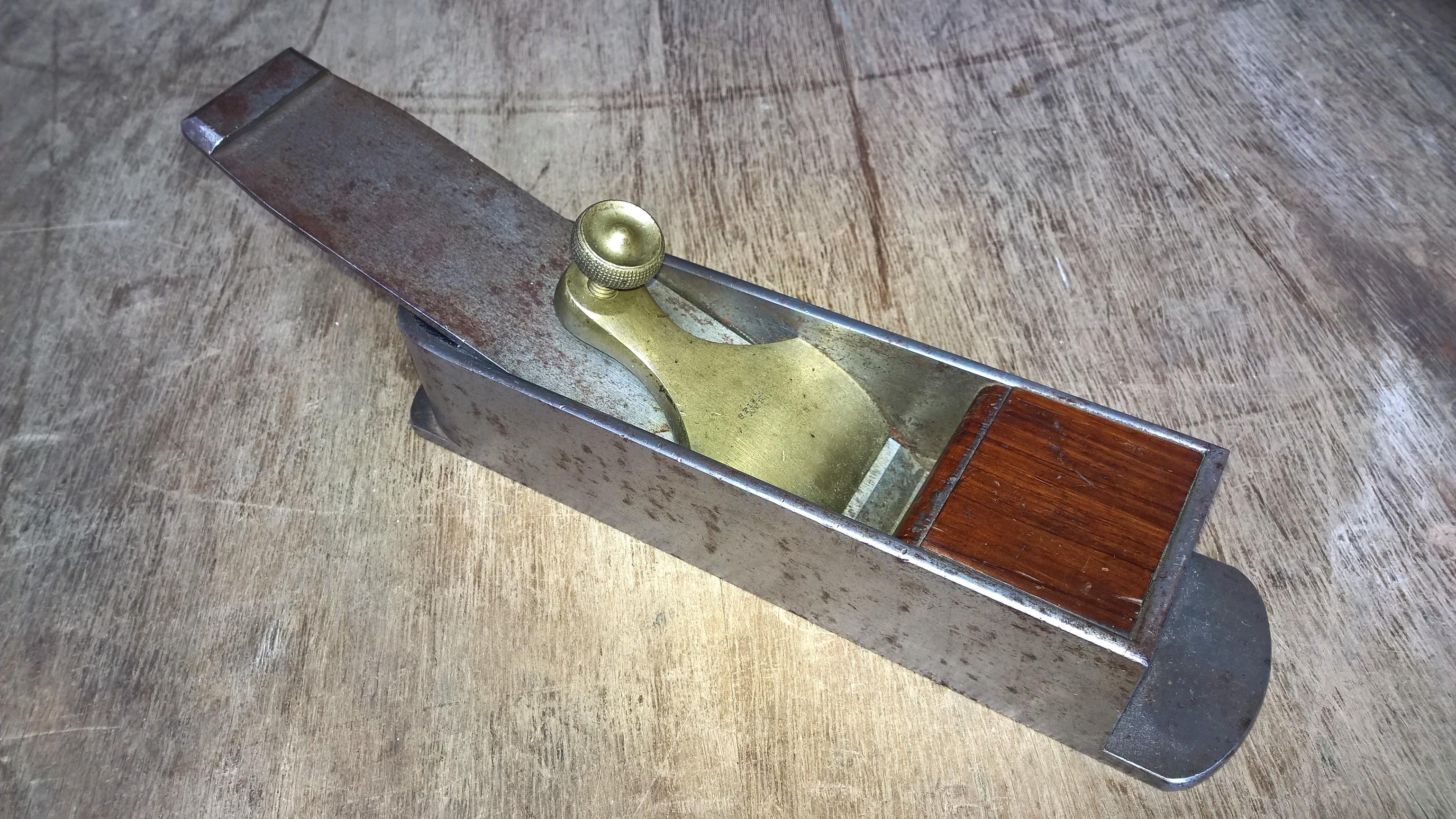 Enjoy the photos.
Robert Leach
OLD HAND TOOLS