Worth Saving? 18th Century Cupids Bow Panel Plane
2nd November 2020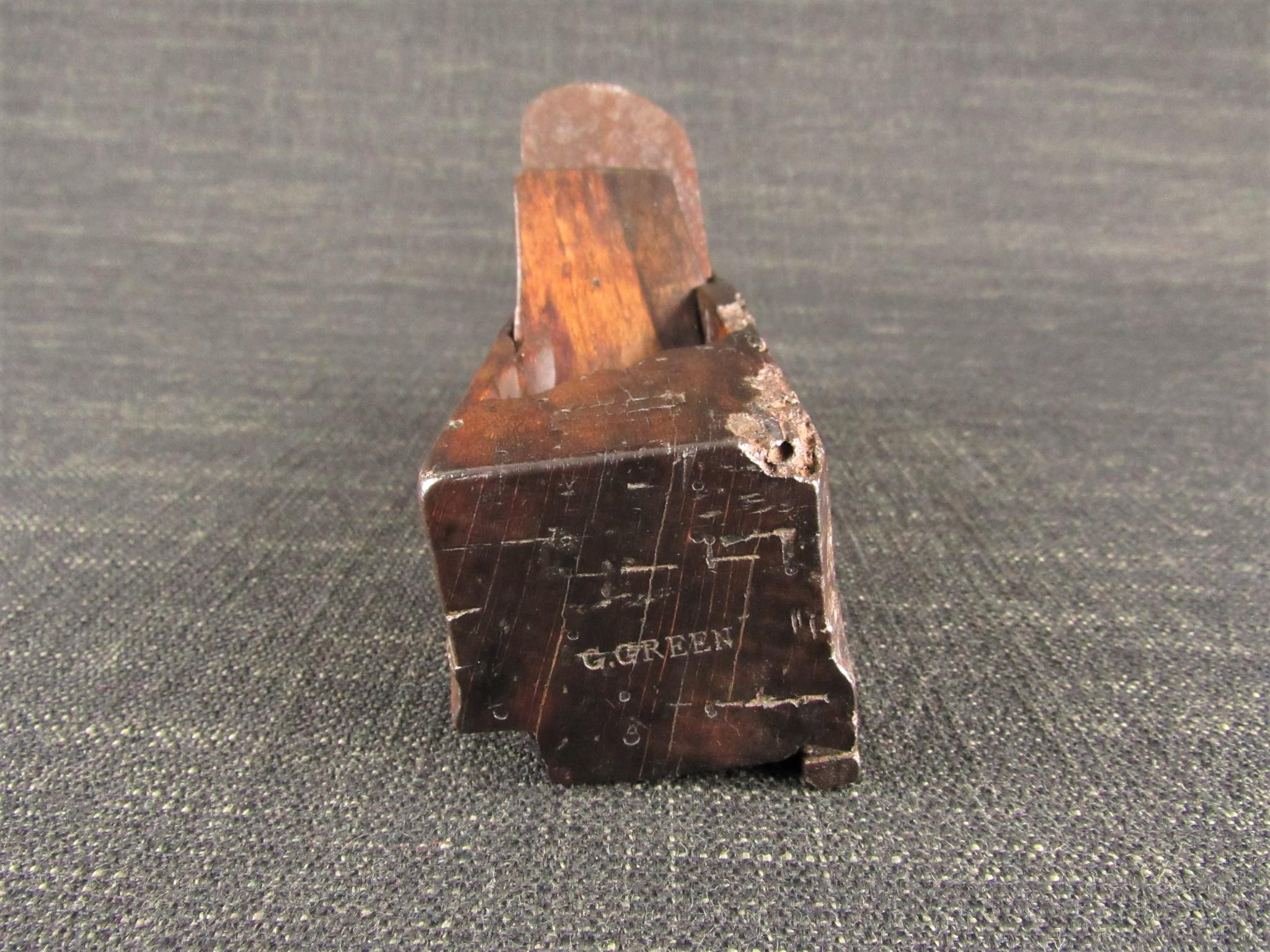 An interesting and early small panel plane.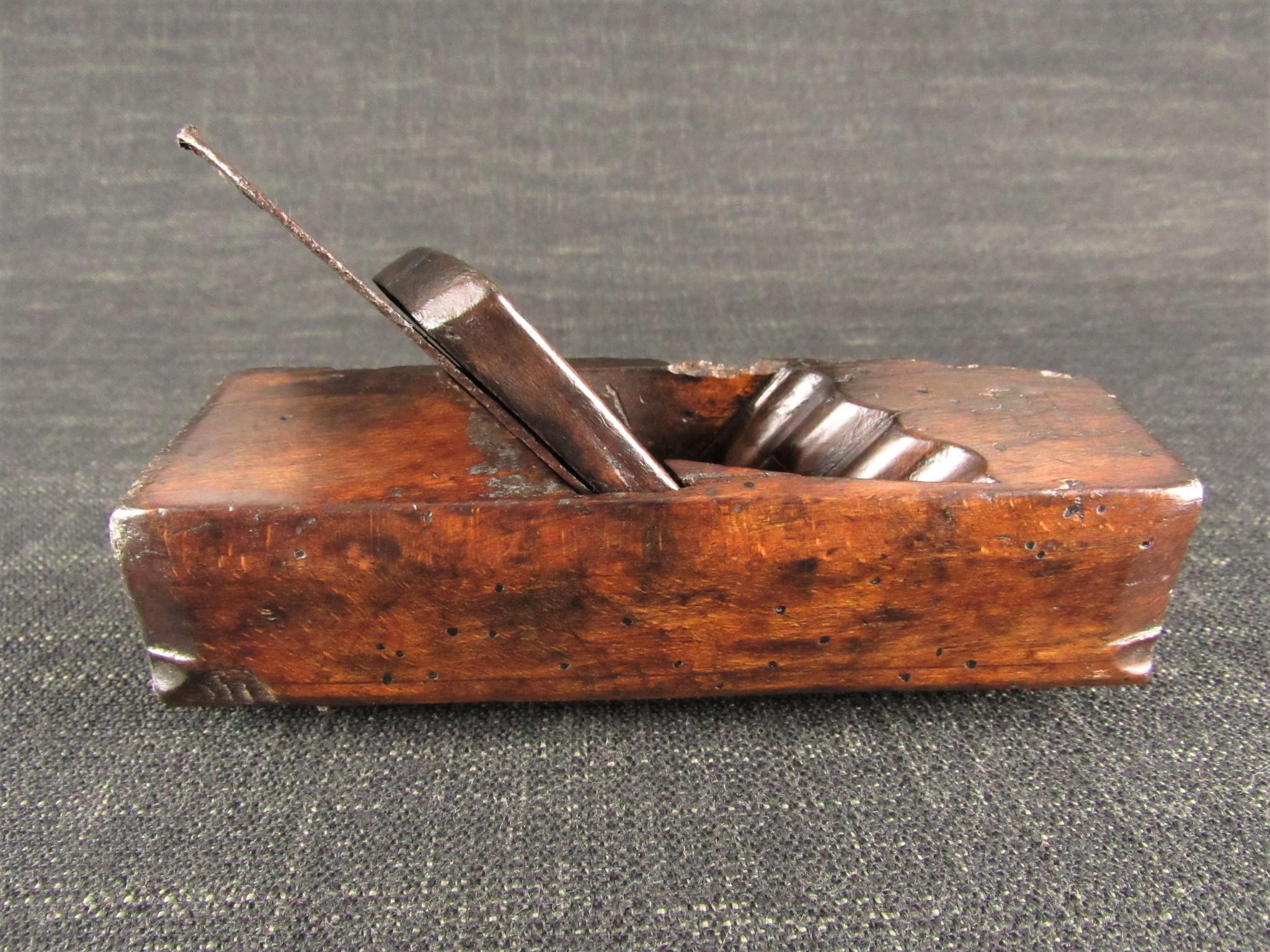 Found earlier this year buried in a box of other, later, moulding planes under a bench in deepest Lincolnshire.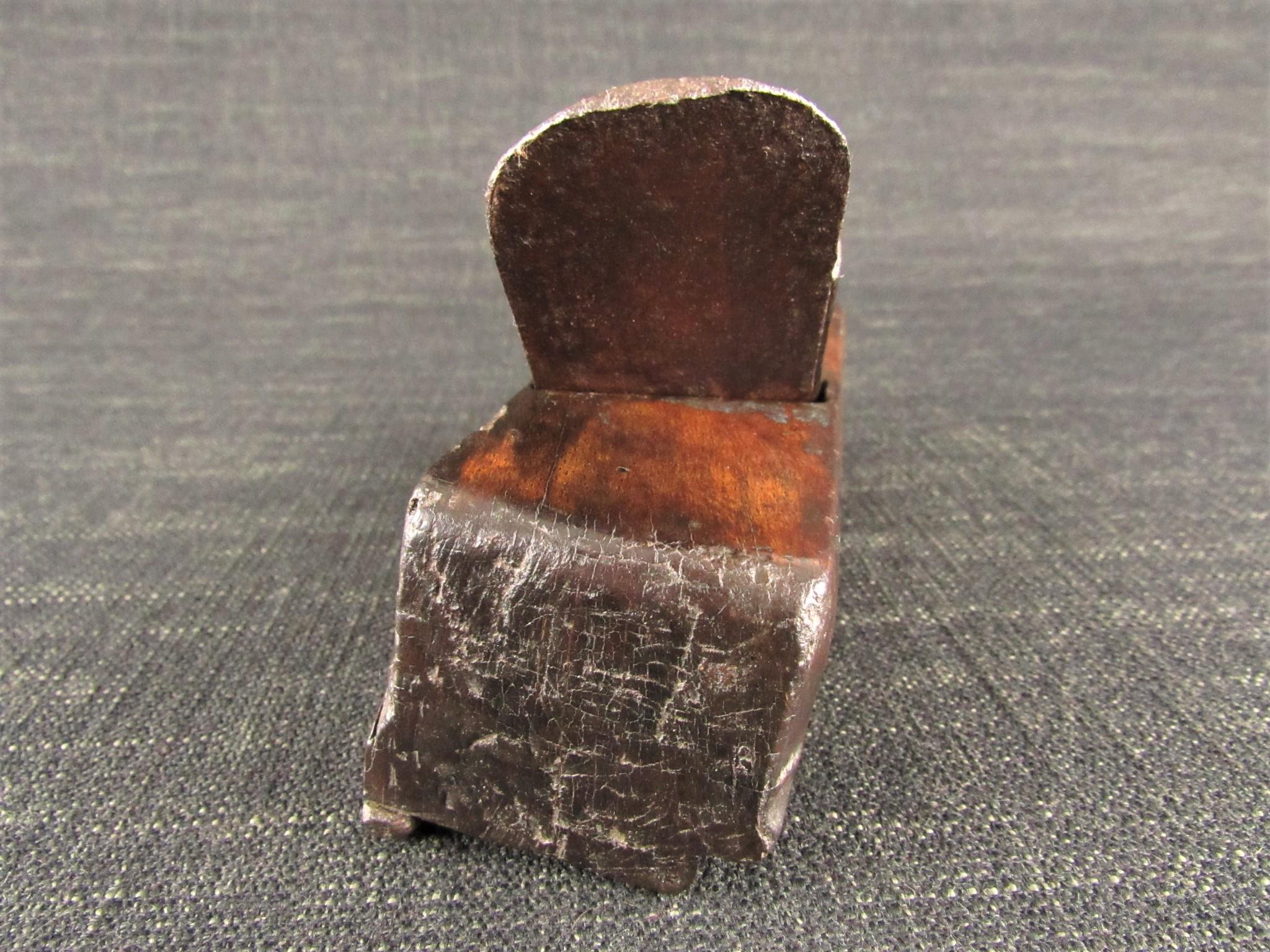 At first glance it looked as sorry as all the other wooden planes in the box. The woodworm beetle's offspring had enjoyed their feast, imagine how sorry this little plane looked covered in dust and riddled with holes.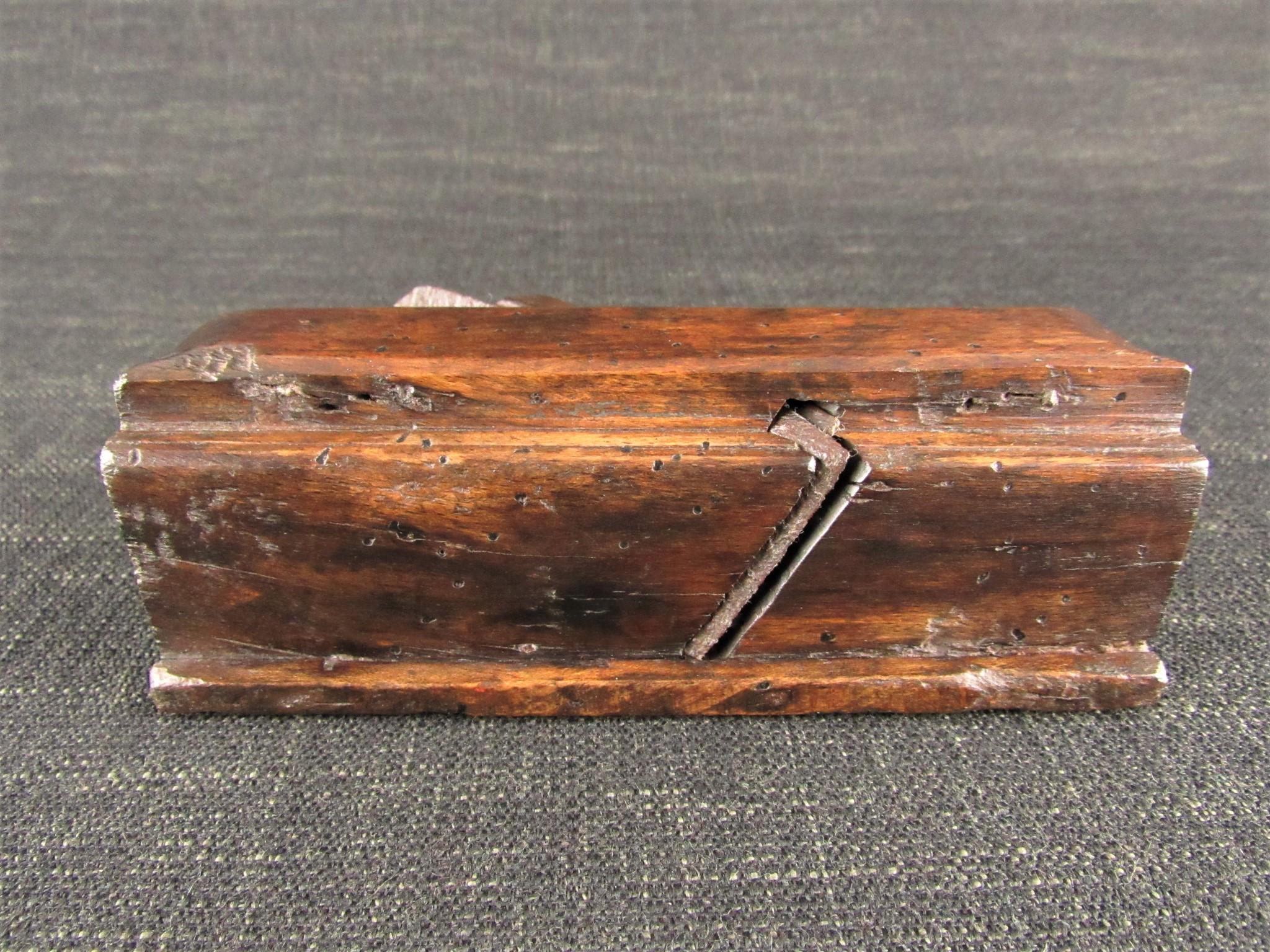 On closer inspection, yes, it was in a poor state but there were a few features that peaked my interest.
It was smaller than the typical panel planes we see, only 6 3/4 inches long and 2 1/4 inches wide.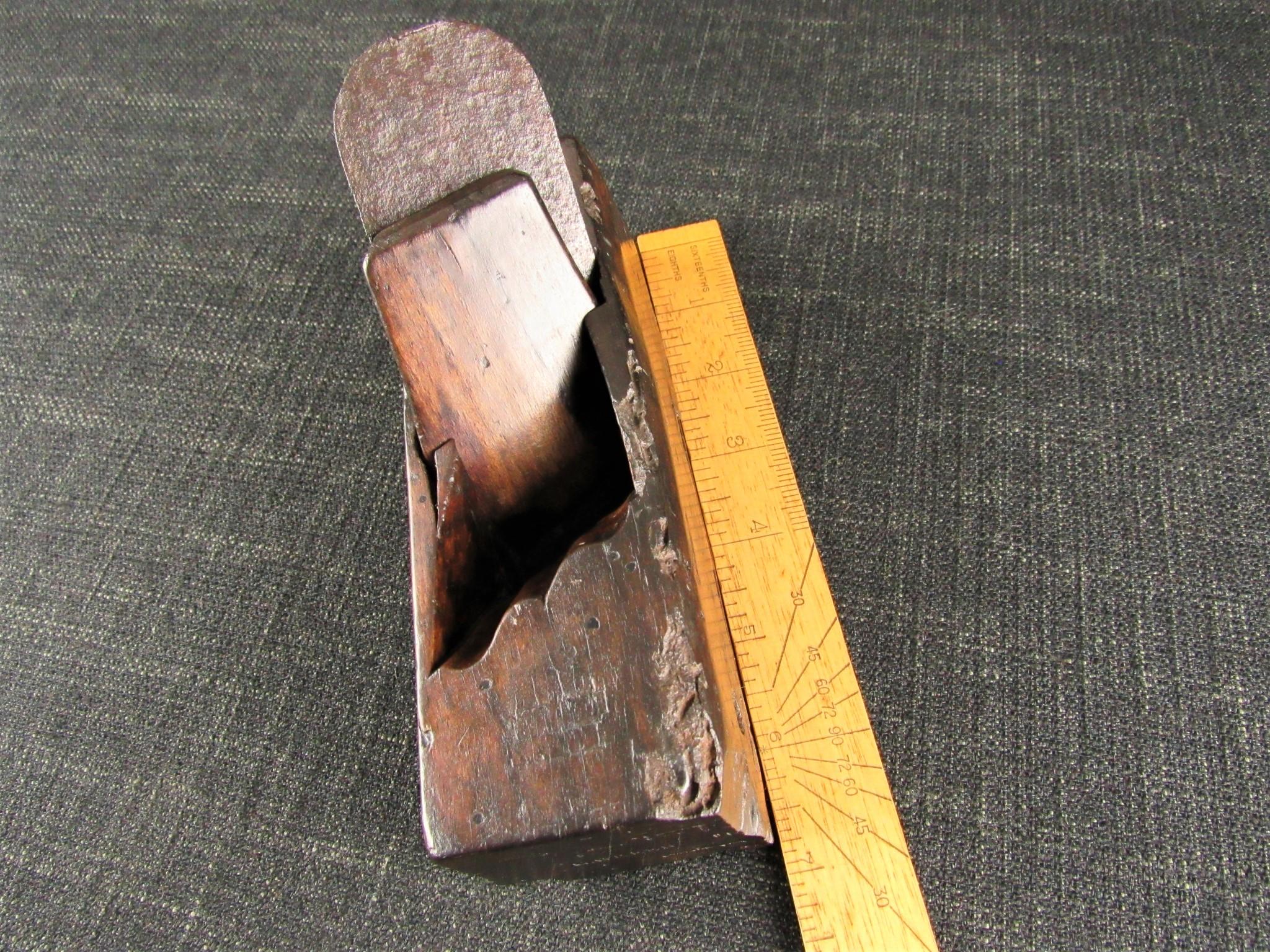 It's iron was round topped and single, after a gentle clean the mark of Robert Moore appeared dating the iron to circa 1750 - 1770.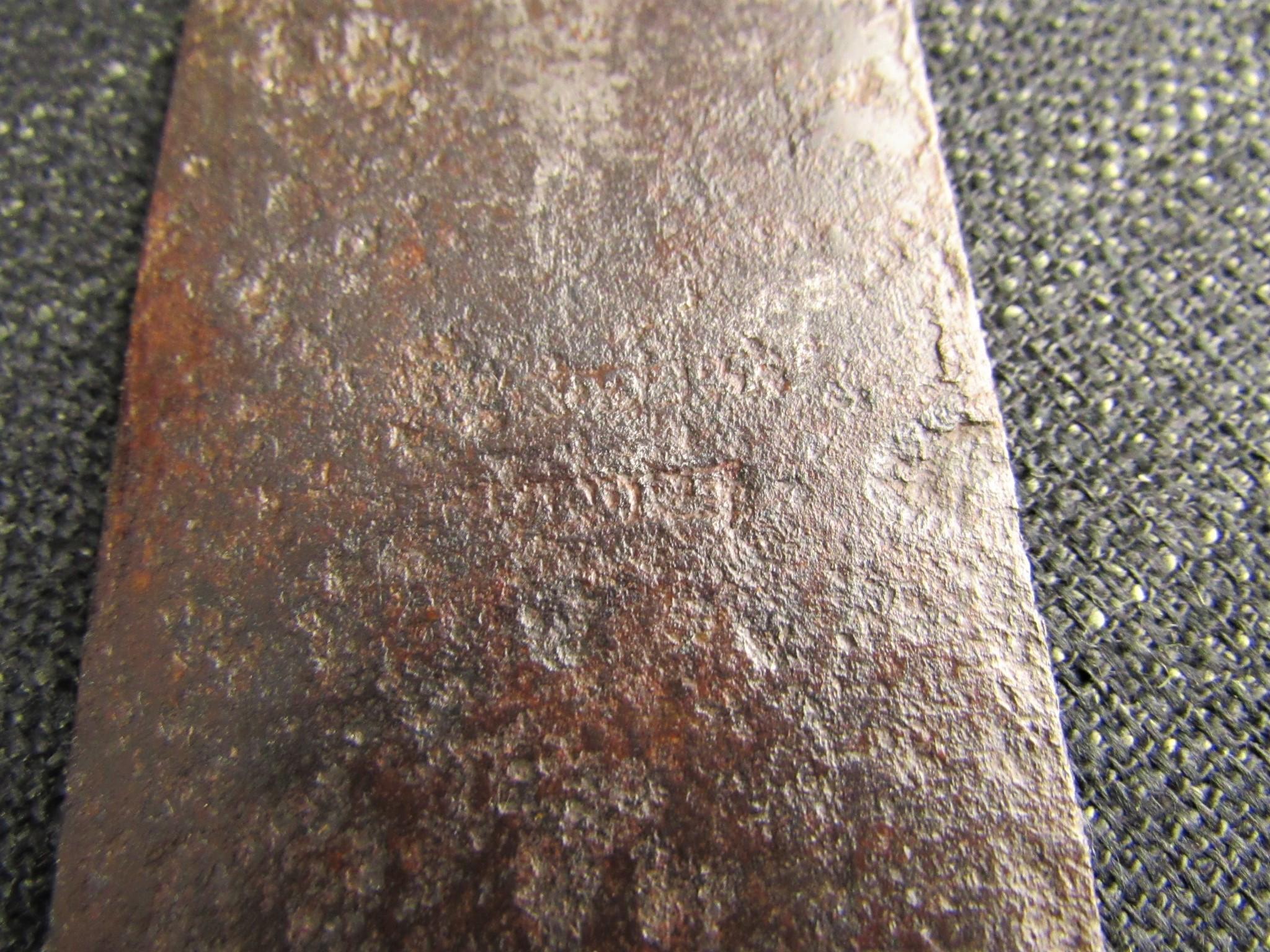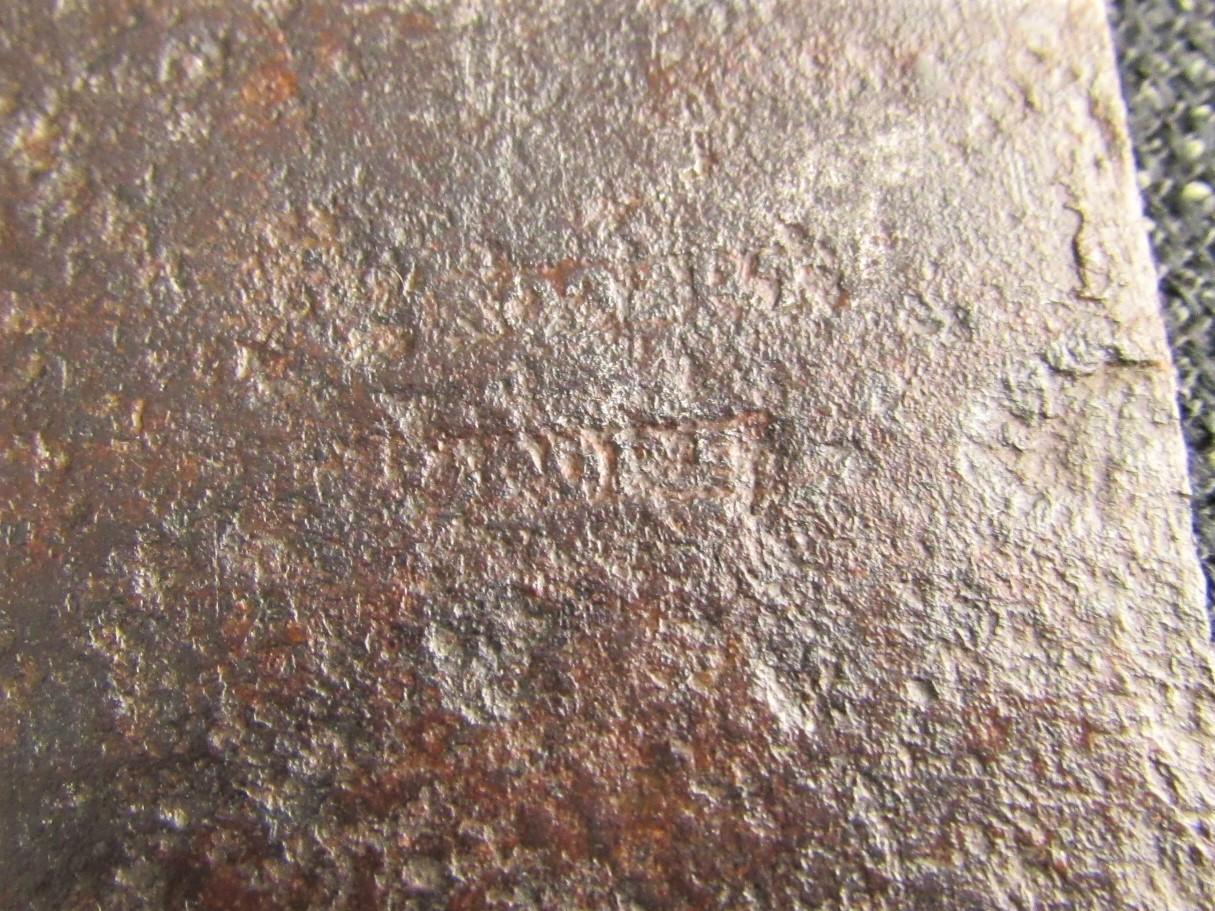 There was an unusual stamp or mark on the top at the toe, the first name is clearly 'IOHN' but we are still struggling to decipher the surname. Could this be the maker's mark or just another owner's stamp?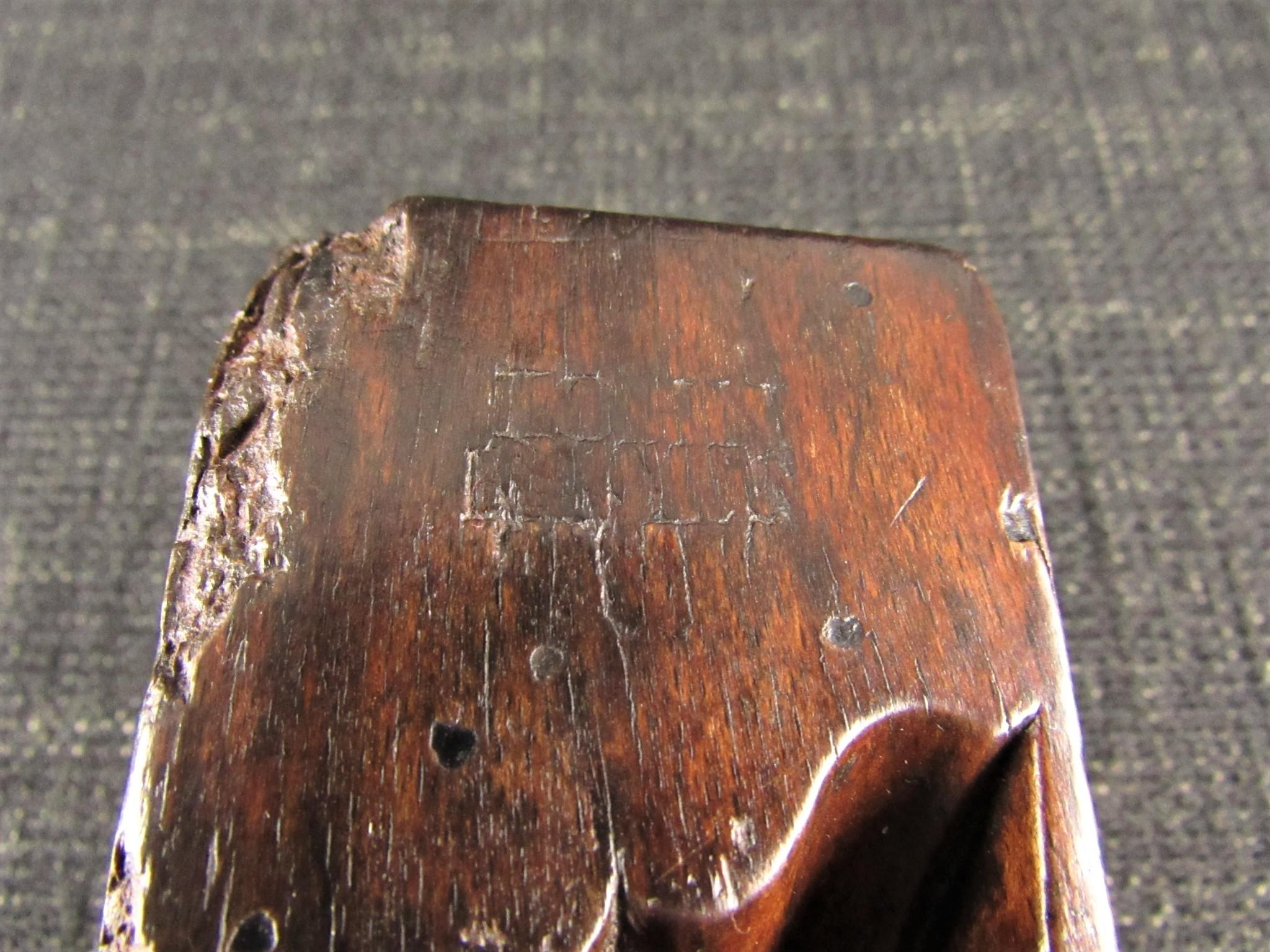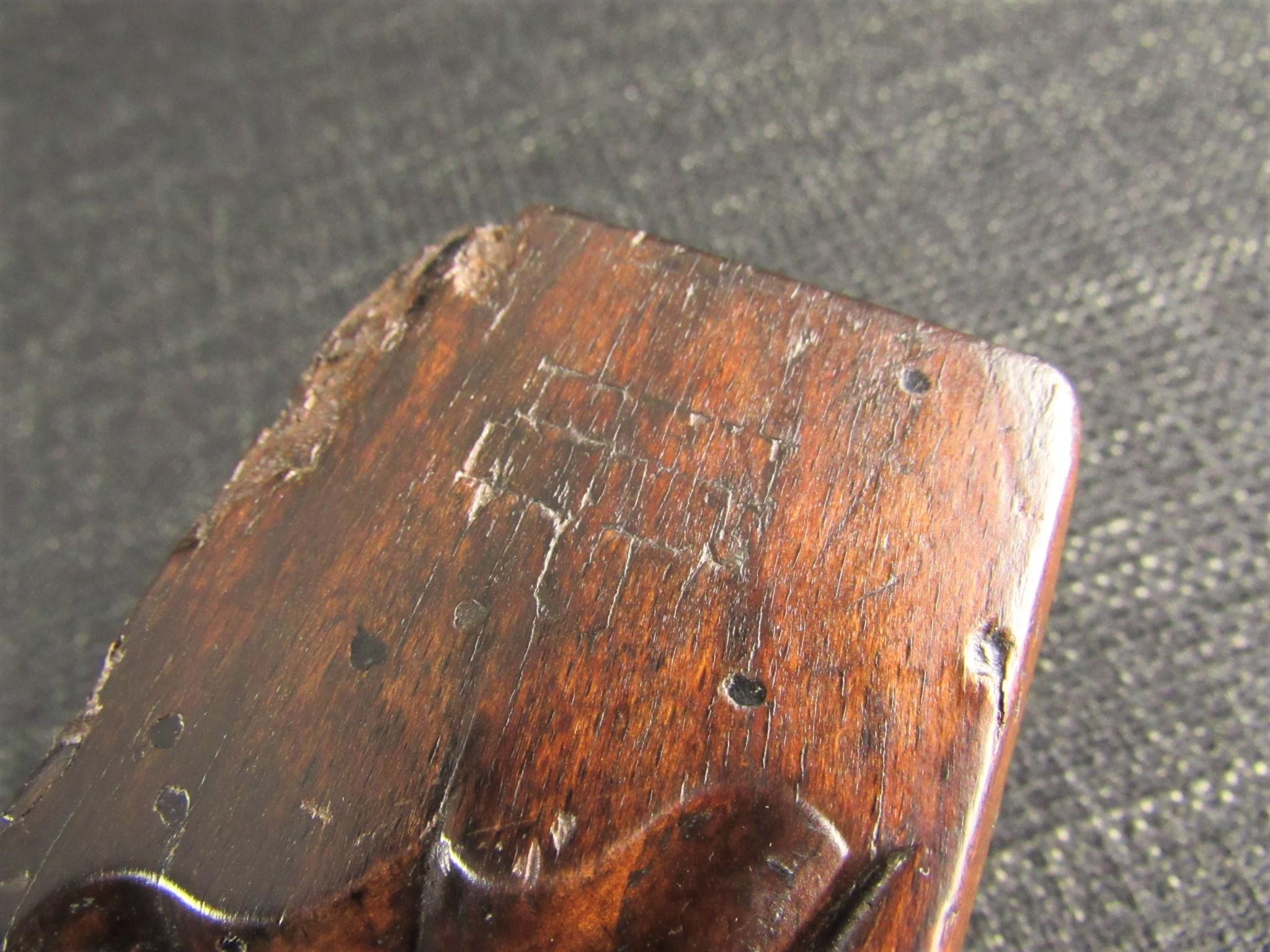 The most unusual feature, one we have not seen before on any of the wooden planes that have crossed our path over the years, is the cupid's bow throat. The cupid's bow detail was, and is used to great effect on many tools, not least those by a well known Leicester plane maker, but this use is new to us.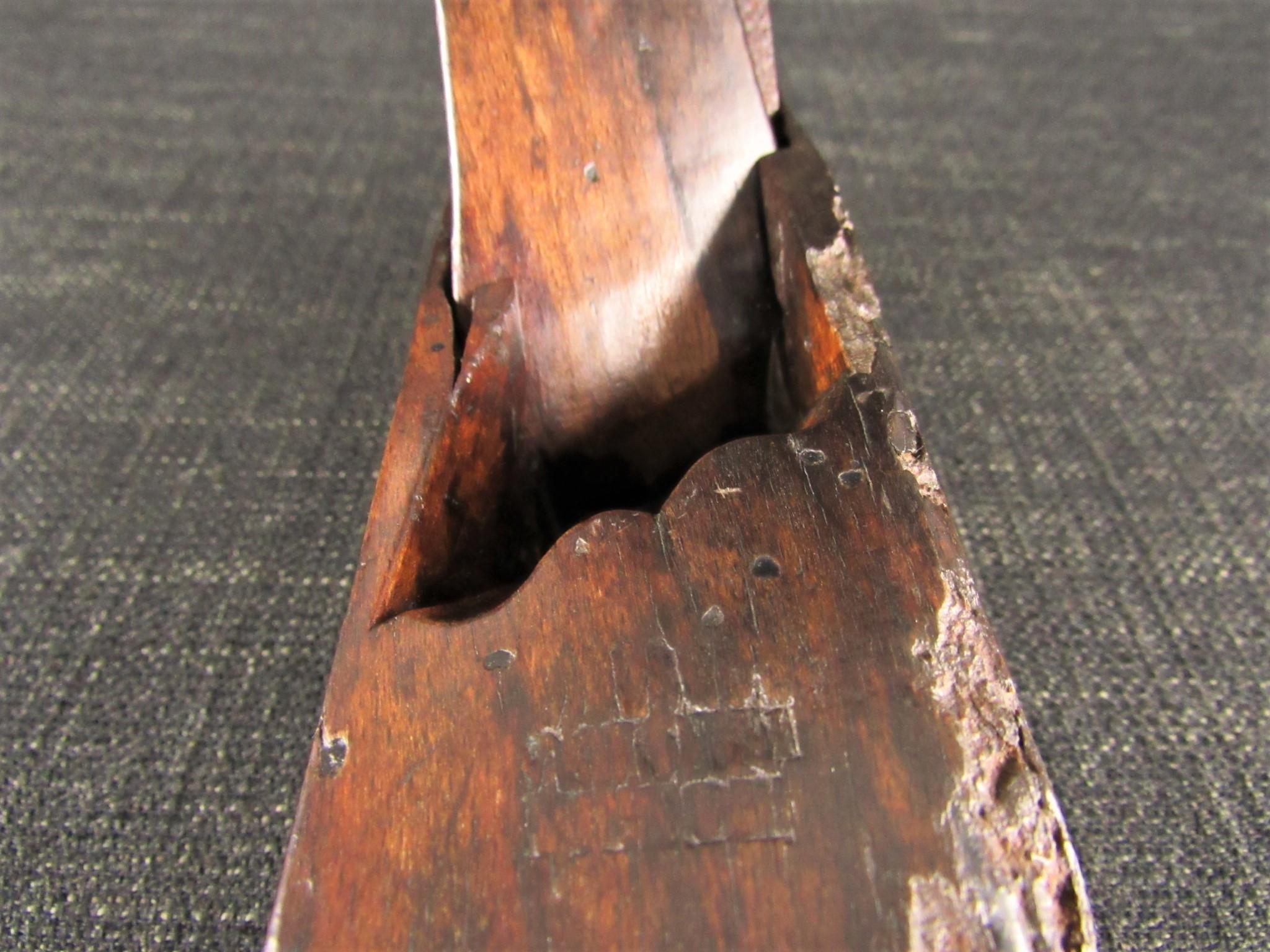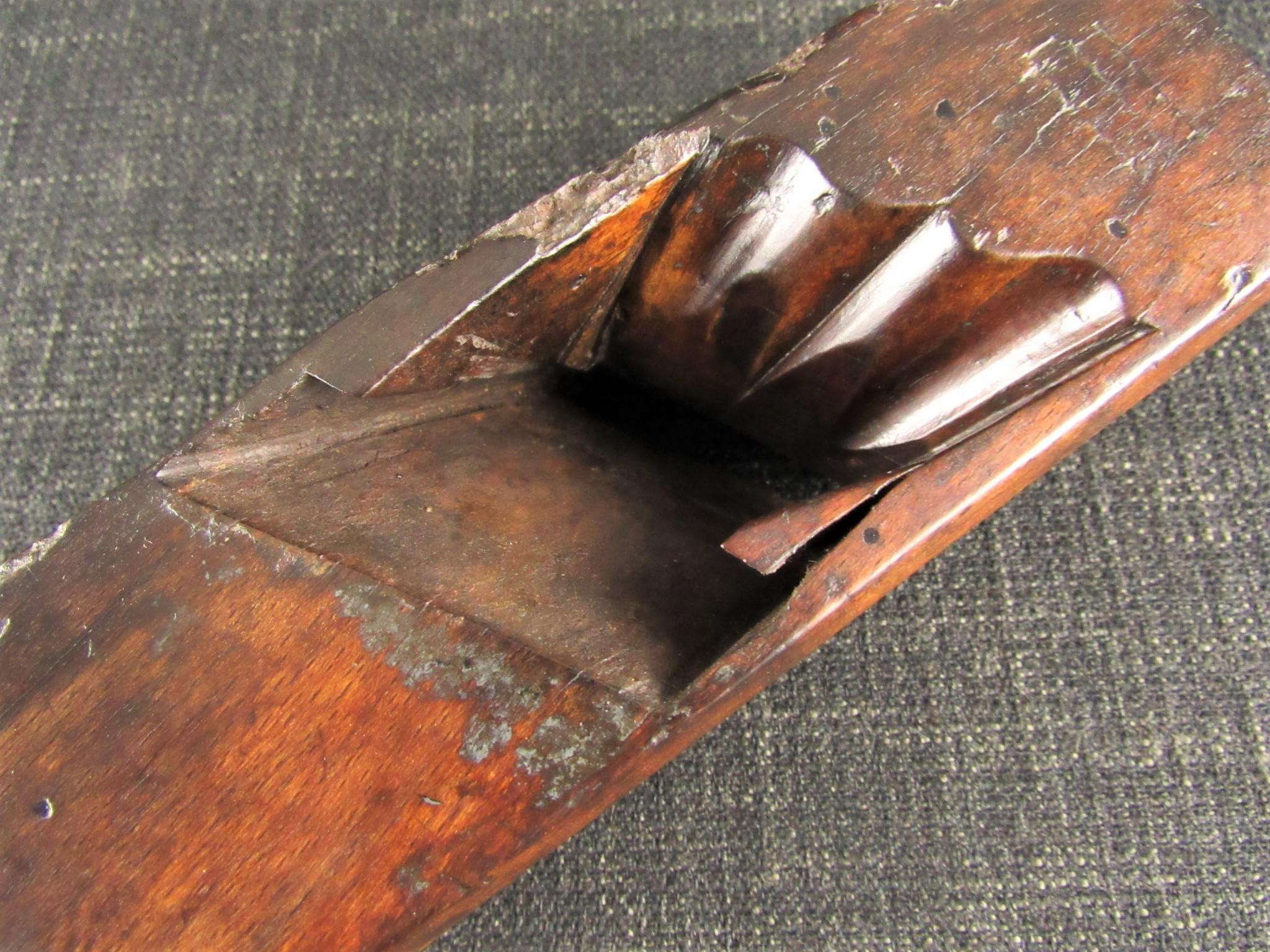 Other details include what appears to be the beginning of a rope hole however this hole only reaches part way across the stock.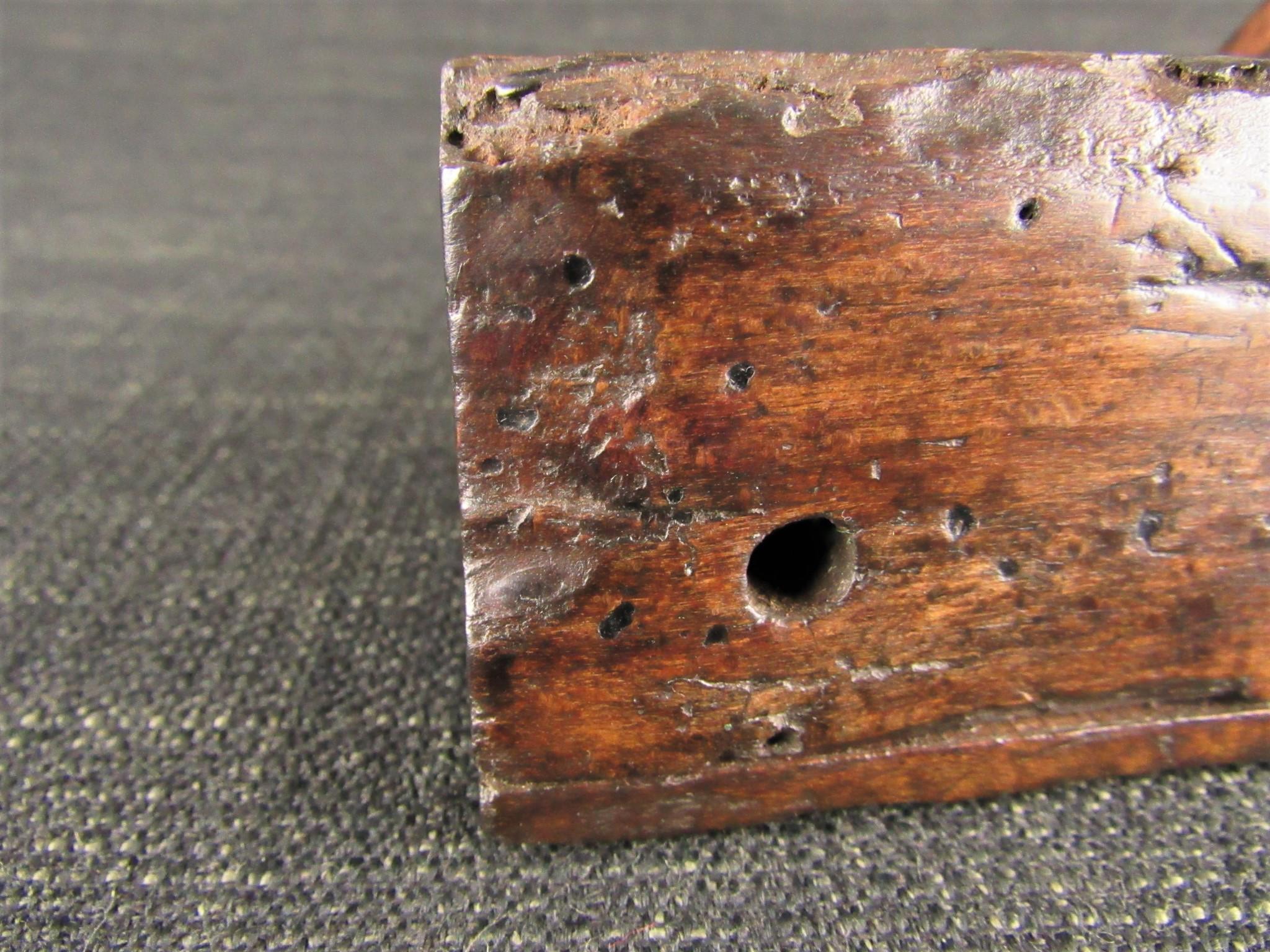 Nicely detailed chamfer stops.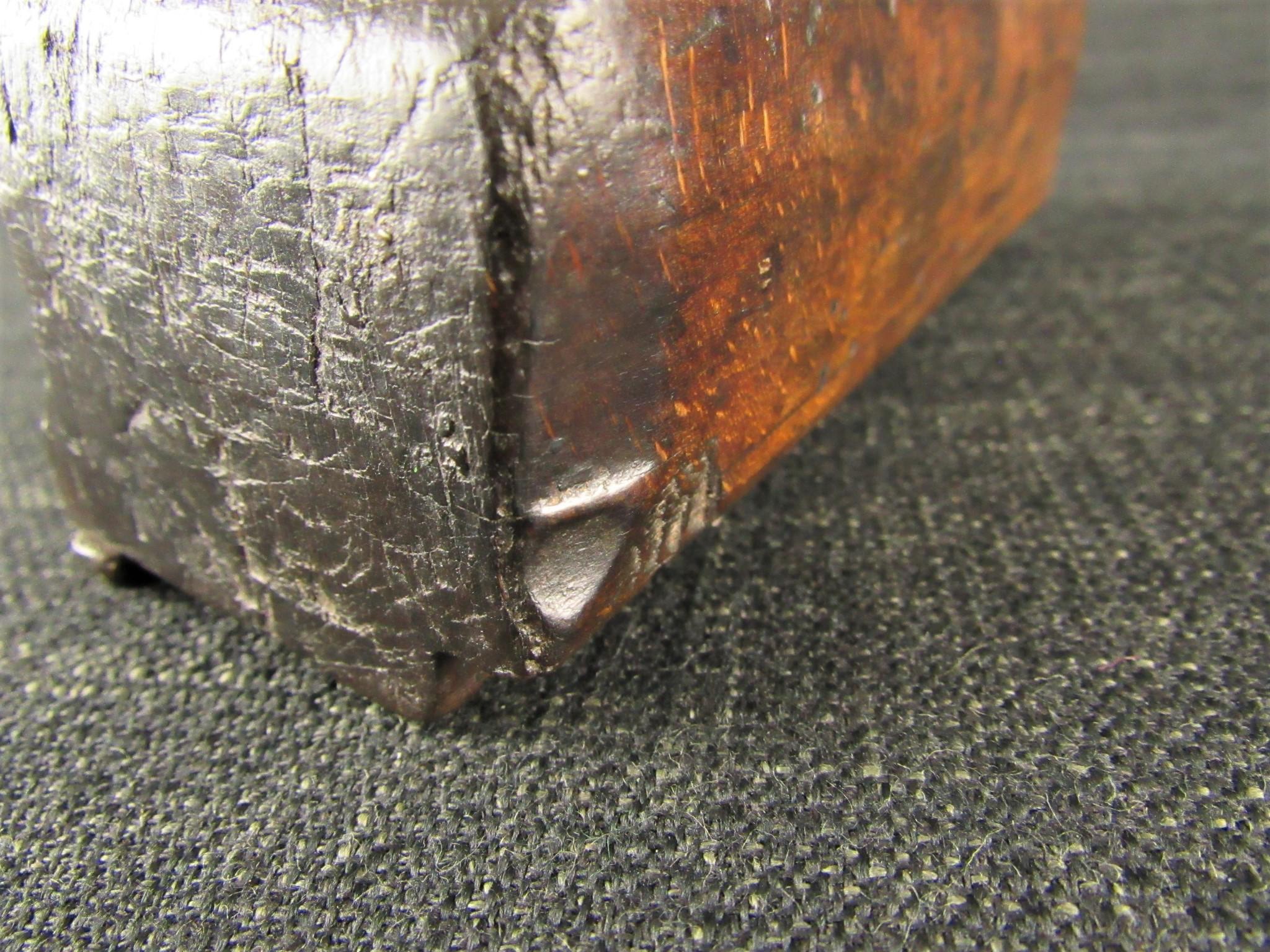 We have gently cleaned the individual parts, treated and wax filled the exit holes, fed (oiled) the wood and waxed the iron to slow down the rust.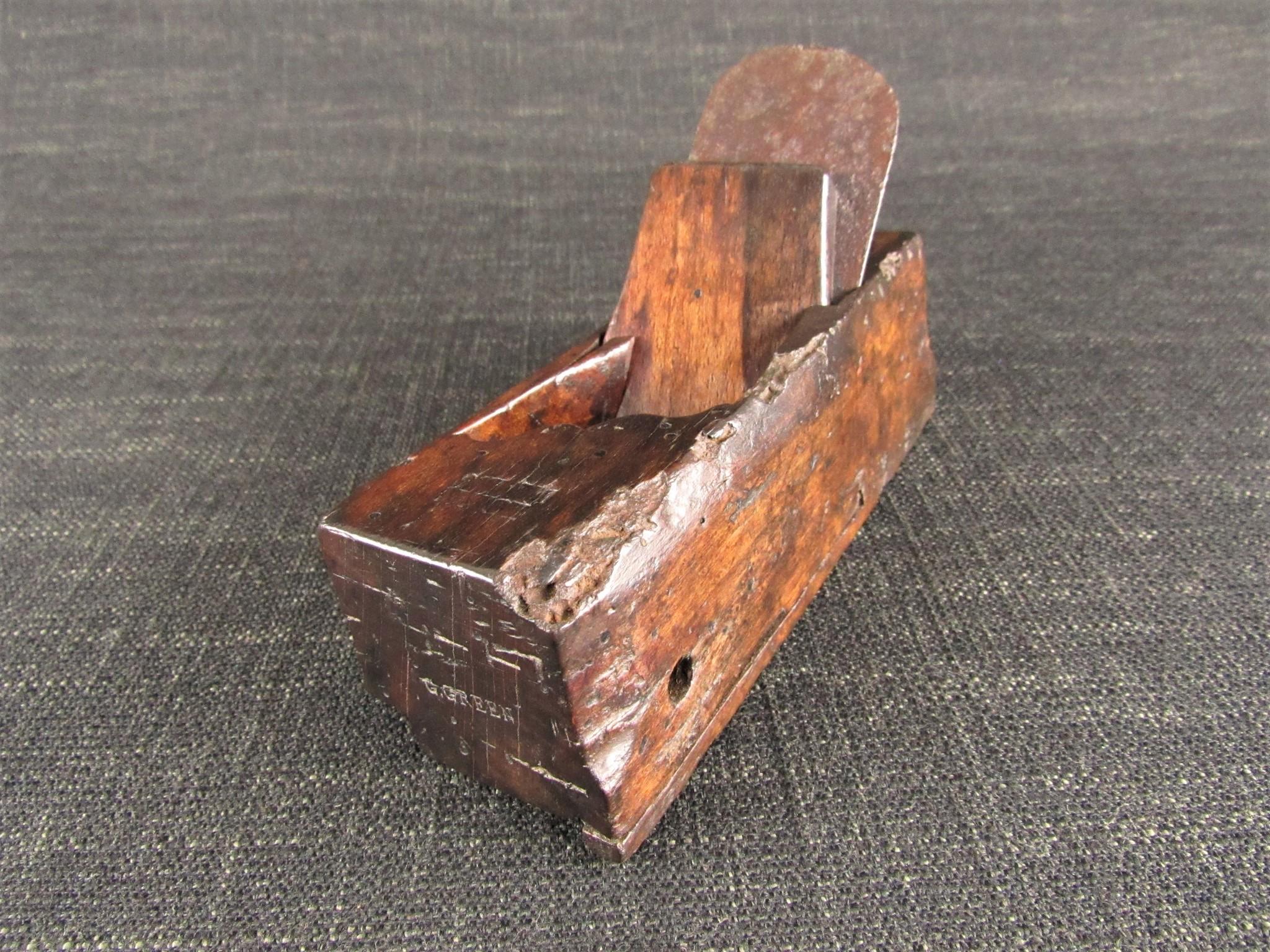 Was it worth saving? It may never be used for its original intended purpose again but I certainly think it deserves to be around a little bit longer.
Enjoy the photos.
Robert Leach
OLD HAND TOOLS